'Our investment in big data is improving'
By Payal Gulati | January 20, 2020
Venkatesh Vijayaraghavan, Director & CEO, Personal care, Alliance & Foods, CavinKare, on the latest developments in the FMCG market and how the company is harnessing the opportunity.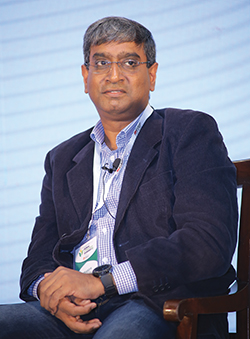 First, tell us what's new at CavinKare?
We are now focusing a lot on the new products that we want to develop for the rural markets. One such product that we have developed for the rural is the sachet perfume. Perfumes typically

have been at the premium end of the segment but we do believe that there is a requirement at the mass end of the market. So we have launched sachet perfumes on a pilot basis in a couple of markets like West Bengal and Madhya Pradesh, targeting the rural segment. We thought there had to be a way that we could bring down the prices and make these products affordable for more people. It's also about initiating a habit change, but we do believe it can happen. We also have a couple of other products for the rural market. So a combination of rural-urban is what we have been focused on.
What kind of trends are you witnessing in this space?
It is not one India that is adopting these products. For example, some of the products like perfumes are being adopted faster in West Bengal, while talc is being more consumed in the North. So there are clusters which are emerging with each has differential behaviour. What we tend to do therefore is to arrive on these insights and then demonstrate and launch new products for them. That's the one big change that is happening.
FMCG firms are harnessing the power of big data. What kind of consumer insights have you gained through this data?
We have of course invested in it. There are two sources of information that we look at. One is the data that we get from the sales force automation, which tells us very clearly at an outlet level what sort of consumer trends are happening, and analyses the reasons behind pick-up at the retail outlets. We are also trying to reach out to research agencies for one-on-one insight research which will show us emerging trends. So overall, I'd say our investment in technology on the big data side is improving.
Read the full interview in January 2020 Edition of Point-of-Purchase Magazine.
Related Viewpoints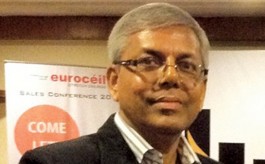 Managing Director, Euroceil
'Innovation is our hallmark'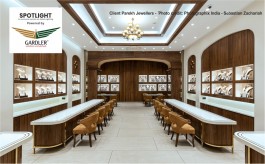 Principal Designer, Shravan Design Company
'Lighting impacts how merchandise is presented to customers'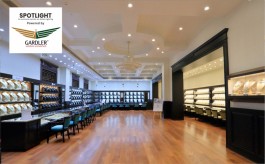 Head Designer, Ahanas Design For Space
'We look for sound technical knowledge in our lighting partners'