'Our motive is to make the experience seamless for customers'
By Smita Sinha | January 03, 2020
In a freewheeling chat with Retail4Growth, Ravneet Phokela – Chief Business Officer, Ather Energy, talks about the company's journey so far and how it is redefining the automotive buying space.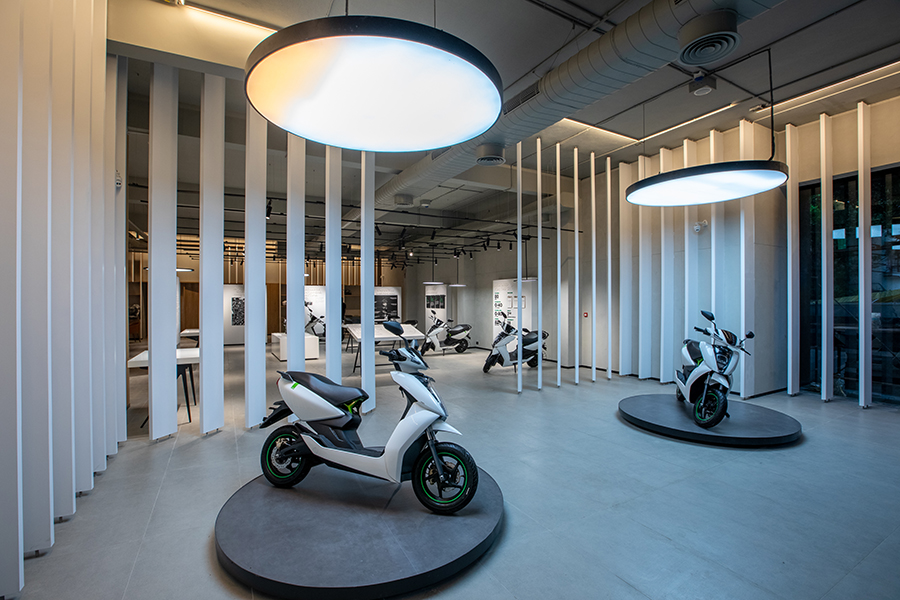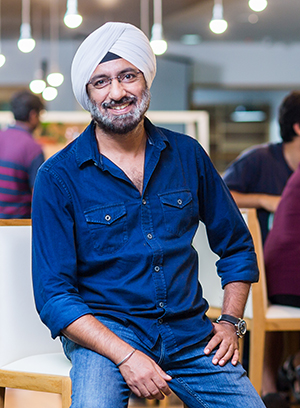 Can you run us through the journey of Ather Energy?
We are a 6-year-old company. Ather Energy was founded in the year 2013 by two IIT Madras alumni Swapnil Jain and Tarun Mehta. We built the Ather 450, the smart electric vehicle, which we have launched in June 2018. We are currently present in two cities – Bangalore & Chennai. We opened our first experience centre last year and have recently opened the second one in Chennai. We are now looking at getting into 30 cities in the next 3 years. We have a direct customer model and do not function in the dealership model.
The idea is to make the buying experience seamless and to acknowledge how buying behaviour has changed over the last few years. Today a lot of people equate experience with a good looking retail store, that is not fundamentally true, The experience is about how interaction at retail, where physical aesthetics is just one part. In our case, it is fundamentally around making the brand and product come to life, and it is a lot about educating the customers on why EVs makes sense, and more also on why connectivity in the case of vehicles is not just navigation but includes a whole lot of other things. So everything at the experience centre is optimized around that.
Why did you choose Bangalore first? Which are the other cities are you targeting? Do you have any criteria to choose locations for expansion?
We select cities purely on the basis of the sheer market potential. Bangalore chose itself and also it was an obvious choice because our headquarter is here and since Ather 450 is our first product, we wanted to closely monitor and control this market first. We chose Chennai because we began our journey from there, and the access was easy. It is also a large market and the customers are educated there. When we launched, we expected Pune to be our 3rd market. But now as we are also exploring markets like Hyderabad, besides, Mumbai, Ahmedabad, NCR, Nagpur, etc.
Are you also planning to target global markets?
Yes, we are. We are in active conversation with at least 3 of them in a different part of the globes. Now that we are present in two cities, the product is stable and the go-to-market strategy also seems stable for us, we are planning to go global.
Can you explain more about how Ather is redefining automotive buying?
We are looking at the end to end customer experience and taking inspiration from many other categories. We benchmark ourselves based on what the customers' need are at this point in time. It is about acknowledging where the consumer is and what she/he is looking for and what can we do to serve that need.
The Government has reduced GST rate on EV and said that they will provide additional income tax deduction of Rs 1.5 lakh on the interest paid on the loans taken to purchase EVs. What is your take on it and how do you think it will boost the market for EVs?
The Government is being very supportive and it helps in two ways – 1) By giving a subsidy to customers for buying EVs or also waiving off-road tax and GST. The govt has made it very clear that EV is the future. 2) It tells OEMs to better get on the EV band otherwise they are going to lose out. And eventually, when established players come in, the customers will get good products which will, in turn, drive the market. Even the consumer will start understanding that this is the future.
Related Viewpoints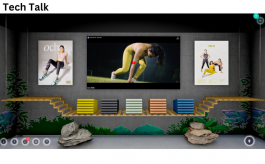 CEO, VOSMOS
Who says virtual can't be experiential? Welcome to Meta Commerce!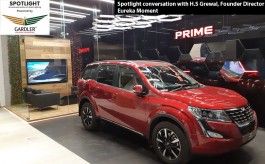 Founder Director, Eureka Moment
"Lighting is what enhances a space"