"Our shopper marketing revolves around education, awareness and sampling"
April 19, 2016
Selling through almost 800-1000 outlets all across the country, Raw Pressery is roping more people into the health-freak zone with"œall good no bad" tagline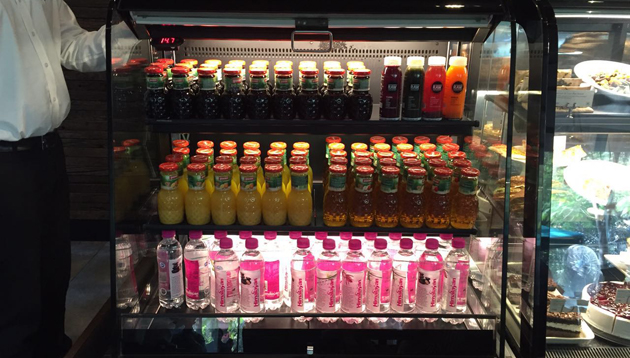 Touted as India's first "green line product" (huge FMCG category in the western world), Raw Pressery started two years ago only through a modest door-to-door-delivery business model. Roping more people into the health-freak zone and with "all good no bad" tagline, RAW has not only found its comfortable corner at any hypermarket, speciality grocery store or premium general trade but recently bagged a venture funding of 5 million dollar. Further to that, we spotted the exclusive concoction of natural cold-pressed juices taking a hip round at Amazon India Fashion Week, 2016. Anuj Rakyan, Founder and CEO, Raw Pressery, while brushing his shoulders with the fashionistas, spills the concoction of RAW's success, where well-designed shopper marketing planning played a pivotal role. Edited Excerpts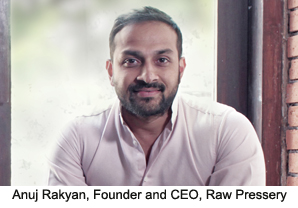 Two years seem to be short for the kind of visibility RAW is enjoying today. Tell us about your retail business plan briefly.
The idea started from my own kitchen and we started by a direct-to-home delivery system.From April 2014, we started operating in modern trade through Future Group's Foodhall and Godrej Nature's Basket. However, if you look at the number of such exclusive food outlets, your selling points are restricted to only 300 points, maybe. But today, after spreading our wings through most major standalone modern trade, premium general trade, speciality grocery etc, we are selling through almost 800-1000 outlets all across the country. If you look at our business model closely, our products' aspirational aspect is followed in the reverse pyramid model, where we started slow but gone far beyond.
We are soon starting institutional distribution involving airports, airlines, schools, hotels. So yes, QSRs are very much in our next play. Right now, we have 300+ points of sale, which is expected to double up by May and by end of 2016, 1500 points of sale is what we are targeting at, including GT, MT and QSRs.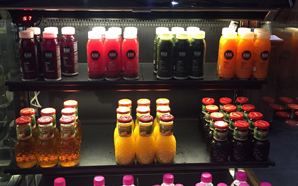 Tell us about your shopper marketing strategies.
It's India's first cold-pressed juice brand. The shopper marketing has to revolve around educating, awareness and sampling. We try utmost engagement through customer engagement kiosks, free sampling etc to create maximum impact. Apart from the regular shelf-talkers, standees, we have started something called blind-tasting where tetra juice is served against RAW juices. We have gone even further to start something as innovative as a display unit, where you drop a fresh fruit and the video wall displays the actual process that we use for juice extraction. We have just launched this activation at Amazon Fashion Week and soon, it will take rounds of GTs and MTs. We don't place ourselves at the beverage section. Instead, we like to stay close to the fresh fruits and vegetable section to propagate our real brand value.
In terms of POP materials, we can do very little as our products are displayed through chillers. But yes, we are planning to bring more audio-visual shopper marketing tools to show how we source our raw fruits and vegetables.
Are you planning for any exclusive brand outlet?
We have recently acquired a funding of 5 million dollar from Sequoia, Saama capital and Singapore-based DSGCP. This is the time for us to do all the planning. We are looking at next year to open our first ever EBOs in Mumbai, Bangalore and Delhi. Though most of the funding is planned to be spent for bringing up a large facility which will be India's first state-of-the-art cold press facility, we also plan to expand brand building through different marketing and digital will be the major medium. Though juices and smoothies are our brand play right now, we will diversify into food category too.
Related Viewpoints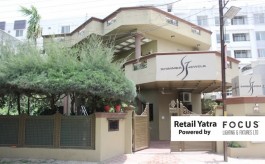 Shimmer Jewels
'Central India is a market with lot of potential'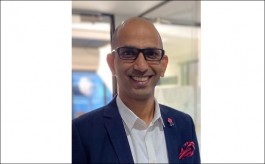 Director - Retail , Forevermark
'Need of the hour: Stick to basics, adapt to new technology'