'Personalisation will be key in Experiential Retail 2.0'
By Retail4Growth Bureau | October 21, 2022
With the festive season upon us and the anticipated revenge shopping playing out, retail brands hope to get back to the pre-pandemic phase of business soon, while taking into account some of the emerging new retail realities. In this exclusive interaction with Retail4Growth, Ajay Kapoor, President - Retail, Fabindia Limited, shares his observations on some of these new retail realities and challenges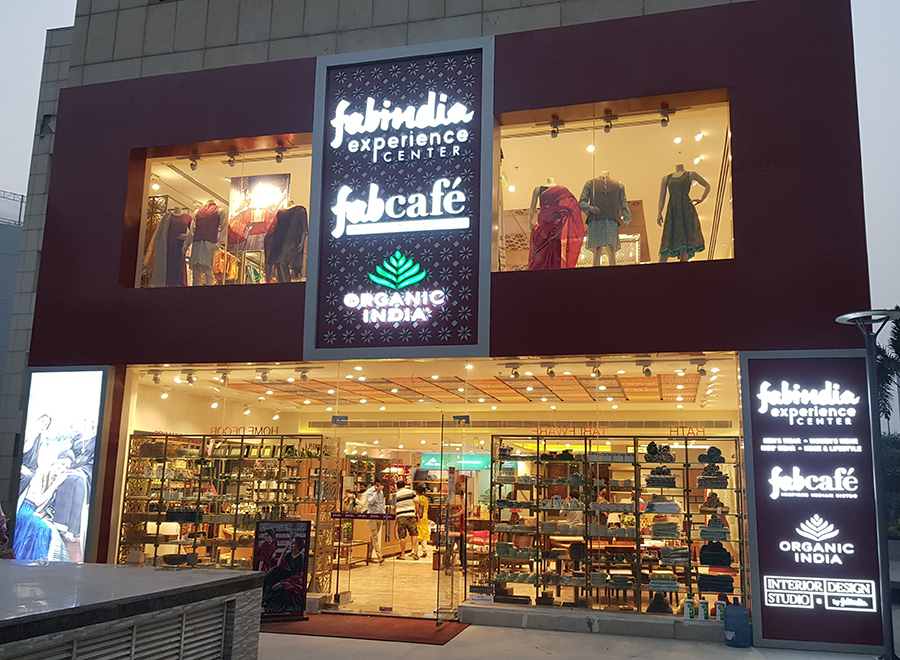 Fabindia has over the years carved a distinct brand identity and loyal customer base for itself. Today the retail brand is all set to tap newer market segments by redefining its product range and making sure the stores are in line with the brand narrative. But as the pandemic and the consequent changes in retail dynamics impacted business? Well, according to Ajay Kapoor, President of Retail, Fabindia Limited, this has been one of the best years for the brand. "All the key measurement parameters such as footfall, average bill size, etc., are being tracked and we are seeing a steady growth," he says.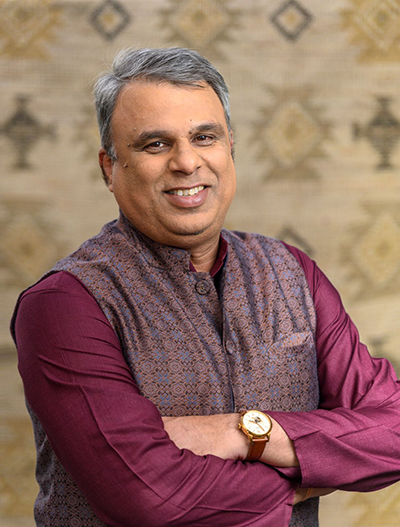 Speaking of trends, one of the most obvious retail trends in recent times has been the increased focus on tier 2-3 markets. Fabindia too has expanded into these markets aggressively. From Ambala and Tiruppur to Aizawl in the North East, the brand has been rapidly opening new stores across these cities. Speaking about it, Ajay shares, "During 2020-'21 these cities and towns for sure threw a surprise. When we compared the footfall in metros with that of tier 2-3 markets, we were looking at a 65% to 68% footfall gain in the former, and a 95+% gain in tier II and III cities. So going ahead, tier 2-3 towns are going to play a very important role for Fabindia. But we are very careful about which tier 2-3 markets we enter."
Besides the increased thrust on tier 2-3 markets, one of the other key areas of focus for the brand in the post-pandemic phase has been customer and staff safety, as also cost optimisation in terms of store operations. This included rationalisation of store rentals based on negotiations with landlords and also leveraging multiple modes of delivery for customer convenience. "We focused on leveraging the strengths of our e-commerce channel and giving customers different options. We also focused on our service called the White Glove for home delivery with contactless payment. On the back end, it was also very important and challenging to ensure that the manufacturing units and supply chain were in order and working smoothly to meet customer demand." While some of these challenges have been addressed, other challenges affect most organized retail brands today. One of these is the rising cost of raw materials. As Ajay says, "When we do a store, we are always looking at how to optimize costs without compromising on the quality of the store experience that we have been giving to the customers. But we have been hit by inflation and the cost of raw materials has gone up. However, we are continuing to line up vendors and committing businesses to them, and I must say we have been managing very well so far."
Further elaborating on the key challenges that organized retailers in the general face today, Ajay says, "One of the most significant challenges for retail brands today is the massive discounting by online players, and also customer acquisition. Most brands today want to woo the millennials, who are more inclined to shop online. Also, labour costs are shooting up. So in the context of ROC, if earlier it took X number of months to recover the cost of doing a store, it will now take X plus 2 or 3 months. Plus, the migration of labour to tier 2-3 towns has also thrown a big challenge in terms of finding quality manpower." But Ajay is hopeful that many of these challenges will be sorted out soon.
Fabindia as a retail company also recently announced its sustainability initiative called 'SHUNYA, with a focus on recycling and repurposing wastes, and other initiatives in line with environmental responsibility. But for all such initiatives to make a meaningful difference would need the engagement of all stakeholders in the whole eco-system. Agrees Ajay, "Yes, responsible retailing will not happen with just one brand doing it. It has to be across the board. I think there are more than enough measures being taken by governments to ensure that things fall in place. But then, it is for organizations to adopt them and make them practised. For example, the use of solar energy, which was restricted to a few entities like airports, is today being adopted by many other industries. At Fabindia, responsible retailing, which includes initiatives like energy conservation, recycling, use of eco-friendly materials for store signage, promoting local crafts and engaging local communities, among others, is part of our DNA. But this can become a movement, only when every other retailer adopts such practices."
Indeed, 'Responsible Retailing' that includes sustainability as a way of doing business will possibly be one of the game changers for the retail experience. Speaking on the other factors that could be the game changers for retail, moving forward, Ajay says, "Experiential retail is something every brand is trying to practice today, only the ways and means are different. How to bring the customers back into the store is something every retailer will have to think through. For our part, we have been adding a lot of aspects to our stores like the Cafe, the Wellness Center, the Alteration Studio, the Interior Design studio, etc. Our current focus is in fact on 2.0 Experiential Retail, wherein it is going to be more personalized."
Finally, sharing Fabindia's plans for the financial year, Ajay sums up, "We are primarily looking at expansion in a very aggressive way and will be striving to add nearly 2 lakh plus square feet of retail space across the country. I'm also happy to share that we are looking at closing our annual target by November, which will give us an advantage of four months to further build a business and reap the benefits. Going forward, next year too the focus will be on expansion in a big way. On the consumer side, we are also looking at new product ranges and price brackets to target millennials. We will also continue to deepen our partnerships with artisans and farmers, and continue with our focus on sustainability initiatives."
Related Viewpoints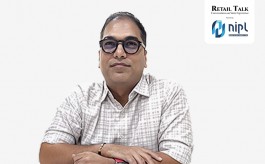 Principal Designer, Shravan Design
"Creativity is about working around limitations"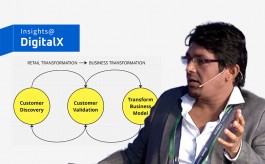 CEO, Digital Tranzform Pvt. Ltd.
"Technology is a medium like clay that can be crafted & shaped into profitable solutions"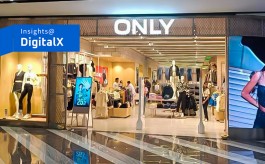 Chief Project Officer, Bestseller India
Why dynamic digital displays work for Bestseller India