'Phygital requires the whole eco system to evolve'
By Smita Sinha | February 06, 2019
Retailers across the world are integrating technology to reinvigorate their business plans. Retail4Growth catches up with Vishal Kapoor, Chief Design Officer, Future Group, to know more about the retail major's approach to phygital and India's readiness for phygital.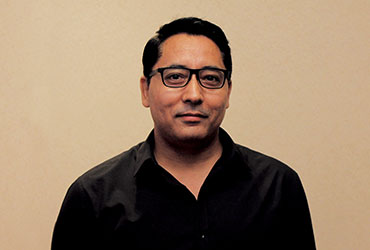 The line dividing the physical and digital worlds is blurring like never before and new age shoppers are increasingly looking for a digital interface to facilitate a speedy and smart shopping experience. This has driven retailers across the world to integrate technology in order to reinvigorate their business plans. Keeping pace with these changes are a few Indian retailers like the Future Group who have already started drawing up a blended commerce strategy to bring everything to the customer's doors and finger tips.
VM&RD catches up with Vishal Kapoor, Chief Design Officer, Future Group, to know more about the company's approach to phygital and India's readiness for phygital.
In the context of creating a better retail experience, phygital seems to be the buzz word now. How will phygital change the Indian retail scenario? What difference do you think it will make to both the retailers and the customers?
When we talk about phygital, there are two sides to it – one is the front-end consisting of the direct customer experience and the second is the back-end which gets integrated into the business, thereby feeding the front-end. In India, the so called 'digital interface' began on the front-end, more as a customer visual attraction. Today many retailers, including us, are connecting the whole ecosystem of retail through an integrated technology platform to know and service the customer better. This can only happen if you have an integrated and contextual technology behind to deliver what the customers have, what they possibly want and accordingly service their needs.
Currently Phygital retail is I would say at a nascent stage and we still have to see complete case studies. But the process has already begun, and I think in the next five or six years, we will see quite a bit of changes on that front where technology will play a crucial role, both at the customer interface side and at the back end through better handling of big data and providing relevant insights followed by prescriptive analytics. Essentially we will witness value-added actions for end-users through products or services.
Technologies like beacon sensing system, facial recognition, customised advertising, cashless shopping etc., will provide the end to end cycle of observation, insights, ideation and action in a cyclic pattern.
For instance, when the customer visits a store, the facial recognition technolgy based on her past visits and accumulation of data would provide detailed analytics of the profile helping the retailer to know here choices of products styles, brands, size etc. With these insights the serviceability factor can be greatly increased. The offers and suggestions can be highly personalised and a conversation can be started between the retailer and customer. With beacons and scanners, the particular customer can be tracked inside the store and based on her browsing time at any shelf area, customized marketing or offer provisions can be done. This personalisation can even be followed into the trial rooms where she can simply interface on the digital screen her choices of different sizes or color and she would be serviced that choice. Choice of final product can also lead into a cashless aisle integrated with the payment portal through scan technologies as basic as QR codes to RFID. This being connected to digital wallets makes the entire transaction speedy and hassle-free.
Such and mutliple other varieties of case studies can be realistically expected from more and more retailers in future.
The caveat here is that we don't get obsessed by the "technology" and forget the human factor, which stems from the cultural and behavioural context. Technology has to be always chosen as an enabler and not as the literal solution. The central idea is that design has to be in a larger context of integrating creative ideas for business value-add through technology.
Do you think Indian retail is ready for phygital?
Indian retailers might not be able to offer a complete phygital experience, as their developed global counterparts do. Only a few premium stores in our country would probably be able to include the entire assortment of phygital. But definitely we would see parts of it integrated. The smart choices for retailers would involve using the right technology, one which gives them business value add and can be seamlessly integrated into their evolving organisation systems, both technologically and culturally. Sometimes the technology can almost seem like an alien force in the internal organization context, losing it effectiveness and the whole purpose.
Physical retail will always work on great and unique experiences and if technology can help in converging to that goal smoother and faster it becomes a strong enabler.
What do you think are the key factors that will make phygital work?
One of the key factors is the introduction of phygital as an integrated holistic solution and not as a single feature.
Rising service expectancies of consumers, the opening of markets and the resulting competition will push for higher benchmarks, with the online market infusion further raising expectancies of convenience and price. The physical retailers, while being conscious of these factors, also constantly challenge themselves on better experience deliverables.
Hence as time and space meanings get redefined, technology would be an enabler. The physical will rely on digital for speed and digital on physical for experience and human touch.
Do you think cost, challenges in finding the right solution providers, etc., are perceived as deterrents to the growth of phygital?
Yes, at the introductory stage cost always is something to think about because markets are experimenting with the new technologies but with higher adoption, technology always has the feature to evolve on one side and massify on the other thus providing price stability.
Apart from price, the challenge would be to align with the right kind of adoption and integration to generate maximum business value. Surface level technology adoption is just a hardware installation and its benefits would be limited to generating some eye balls for some time before it becomes obsolete . The deeper integration into the organization working systems and entetrprise resource planning would make the connect between the customer and organisation more meaningful.
So, beyond the blinding glow of technology lies the value adding nuggets which needs to be picked up at the right time, in the right place and for the right reason.
What are the other challenges in integrating phygital?
Adoption into the existing organization systems specially for large operating systems would be a challenge. Phygital will cause evolution in the management of enterprise processes like supply chain, stock planning, human resources, marketing methodology etc.
Technology is always attuned to changes and evolution and mostly faster than anticipated. This would challenge the archaic methodologies and resources and hence it's also going to be a challenge in the cultural context.
Cost, I always believe, is the outcome of balancing vision with decision, so this factor sooner or later can be dealt with.
Rajiv Prakash of Next In recently said that it's important to think like a start-up in order to offer the right phygital experience? What is your take on that? What is the kind of ecosystem needed to make phygital work?
Yes, you have to think like a start-up because start-ups have the ability to adapt to new things and are agile. The start-up's way of working is very different from a large organisation, but as you try to adapt this technology to a large organisation, then I believe there has to be something more than just a start-up mindset. Start-ups don't always think from the long-term business perspective of profit generation, as the inclination is more towards evaluation, customer acquisition and scaling up. So medium and large retailers will also have to adopt a large organisational way of thinking, where cash flow and net revenues are important survival aspects.
What do you think can make a retailer or a brand allot the required budget for phygital?
First factor is the larger global trend of transforming retail through phygital, so to some degree it will have its influence. Globally, a lot of retailers are going phygital. For instance, Nike has recently opened a new store which is based on the phygital principles.
The Amazon Go stores, Alibaba's Hema supermarkets etc, all lead to this direction and hence become an inspiration to learn and adopt. Even today we see the technology investments being much higher YOY if we do a comparative analysis of the last decade.
Customers' value for time and convenience and their need for memorable experience would direct retailers to adopt technologies integrated with design and business.
According to a study, 79 % of users want human touch over digital customers service channels in India? This is true isn't it? For in India, we do prefer the human interface. So, given this, how do you think phygital will be successful in India?
This is true, in India, majority of the preference is for physical. The fear of physical retailers being displaced by online is baseless. In fact, we have seen globally online retailers taking over and buying out physical retailers and also experimenting in physical formats but based on their design ethos and philosophy. Digital cannot be an exclusive value-add and cannot be a forced wiring between the customer and the retailer. Human touch will never lose its value and hence technology will simply help in reducing negative labour, cutting time friction and focusing on the experience strategy to stimulate the sensory perceptions.
Any particular category where you think phygital will work better?
Any well thought over strategy based on deep insights of customer and market need across the categories of fashion, food and home would see the value add of phygital.
Aspects of curation, product information, personalised marketing, transparency of sourcing to bring up more customer confidence etc., all lead to areas of physical supplemented by digital. The idea is to integrate the whole system in a way where there is service, information and sensory inputs all connected together.
Any message you want to share with the retail solution providers in the context of phygital?
Retail solution providers should give a comprehensive solution, and not come with a mindset of transaction. The OEM (original equipment manufacturer) mindset has to evolve to ODM (own design and manufacturer) to OSM (own strategy manufacturer). Eventually it's not about the hardware or the software, but about integrating it into the organizational strategies and aligning your service strategies accordingly, in a holistic manner.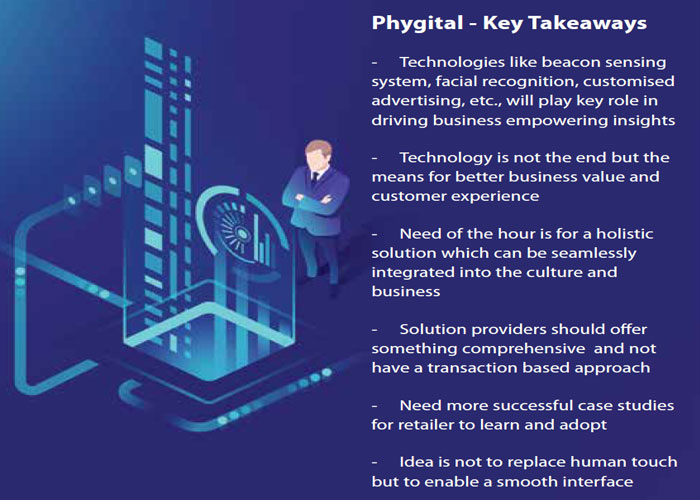 Related Viewpoints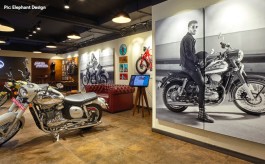 Co-Founder & Director, Elephant Design
'Designers have to take responsibility of making the store meet business objectives'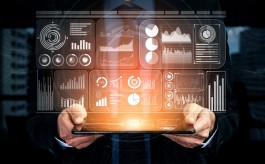 Angel Investor & Business Strategist
'Marketers need to stitch the missing link between data and business value'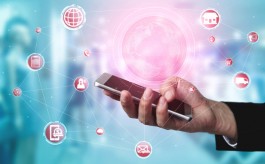 CEO, Ace Turtle
How omnichannel empowers brands in troubled times