'Planning is crucial for seamless merchandising and execution'
By Nabamita Chatterjee | September 23, 2013
N. Krishna Mohan, CEO- Sales, Supply Chain and Human Capital, Emami Limited on what it takes to tick in the personal care category. Read on…
Investment in retail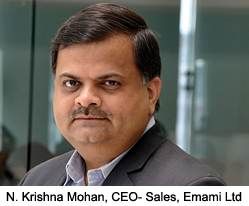 We invest in various forms. About 7-8% additional investment goes into the organised retail when compared to the general trade. While we would not like to divulge the exact break up of this investment, I can surely say that large amounts of this go into merchandising and consumer offerings.
Frequency of display change in stores
We try to maintain a calendar for our displays. Also considering that we have a good number of seasonal brands it becomes imperative for us to change the displays at appropriate time. Normally we change our displays every 2 or 3 months.
Typical Objectives of in-store campaigns The objectives can be different and depend on brands/categories. The ultimate objective of any campaign is to increase our sales and market shares of our brand. Some of the objectives are-
• Increase shelf space in the category so as to increase visibility
• Promotion in terms of price discounts \freebies etc
• Launch of a new brand\SKU\variant
• Increased visibility in the store to collaborate with our new campaign on mass media
• Sampling of our brand
• Consumer engagement programs at the stores in terms of some activity\promotion.
In our case, we maintain typically a 50-50% between visibility and shopper connect initiatives (which include consumer promotions).
Exploring new retail formats
We are working with our agencies on improving our design elements so as to improve the impact of visibility. More importantly we are strengthening our execution focus both in terms of timelines and delivery for enhanced and timely impact of our initiatives in the trade.
Challenges in planning, designing and executing merchandising
The biggest challenge is the lack of standardisation in terms of space assigned for visibility. We need to custom-make the merchandising options depending on each store space, format etc. Hence the planning and designing becomes an important part as within the space available, we need to ensure our message is communicated. When this has to be done almost at each store level, the time taken for execution takes time. Secondly, the availability of the space with the chains is also an issue. We have to fight for the merchandising space also. Space crunch becomes a concern especially during the time of any launch\special promotion. Therefore, we need to plan in advance to avoid such issues. We try to work out the best possible option by coordinating requirements and efforts of marketing teams, sales team, retail solution providers and lastly but not least the retail outlets both at the corporate level and at the store level.
Some interesting merchandising case studies
Over the last few months, we have done a massive merchandising campaign at the retail formats coinciding with our launch of New Fair and Handsome. The brief to the vendors was clear - high impact visibility, strong and timely execution. Our brand team and the modern trade team spent a great deal of time in terms of planning the entire activity. We have had a vendor for development and the execution was done by the local teams. Considering that we have done all activities on time and planning was perfect, we have got good impact of the same in the market place. The sales grew by 40% during the period (May-August 2012) of this activity at almost each store level. We spent almost 20% of our sales on this merchandising blitz on Fair and Handsome in organised retail.
Related Viewpoints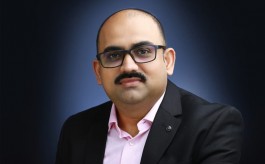 CEO & CFO, Smollan India
'Adapting to tech advancements is imperative for competitive edge'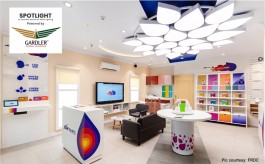 Managing Director, FRDC
'Prefer lighting partners who invest in their own products': Sanjay Agarwal, Architect & Store Designer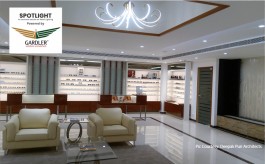 Architect and Principal Partner, Deepak Puri- Architects & Interior Designers
'Lighting should help in selling the merchandise' : Deepak Puri, Architect