Post Covid-19 : Retail spaces poised to go all-in on Digital : Arti Singh
By Retail4Growth Team | May 19, 2020
Arti Singh, Vice President, Madison Retail Paradigm (MRP) shares her take on why digital transformation and solutions would take precedence for retailers in the new normal.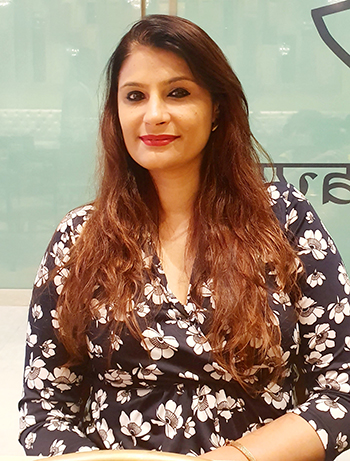 We are living in a time where everything is going to change radically post Covid-19. Consumer demographics, consumer preferences, economic uncertainty is going to see a change. No one knows when this is going to end but what is certain is that it's not going to stay forever. Everyone in the industry is currently discussing what is going to be the "New Normal" in retail and how different are consumers going to behave in the brick and mortar space. On the road ahead, brand will have to face and adapt to new challenges as well as be seen as being socially responsible and not push the consumer to make up for the lost time.
Due to Covid-19, consumers have been exposed to a lot of products that they have never used or preferred buying. Since the pandemic broke, there was a lot of panic buying that made consumers buy whatever was available in bulk. This might have an impact, especially in the FMCG category, consumers were exposed to and experienced some new items, which will result in a changed mindset or perception of the brand and shift buying preferences. Here lies the opportunity of in-store branding and visibility to generate brand recall and attract consumers' attention.
Technologies for a New Normal
New technological changes in the brick and mortar spaces by retailers or brands will have to ensure contactless purchases without compromising on the customer journey experience. For example: changing clothes in the trial room won't be the preferred choice of the consumer. Brands will need to replace the touch, feel, see and buy experience to Smart Mirror or Magic Mirror solutions that are equipped with AR technology. This technology will work great for apparel, footwear, and cosmetics to name a few categories. Technology-driven solutions like Auto Checkout with just a tap of a card will ensure contact-free and easy purchases. E.g. Amazon Go has been using this technological solution internationally. In the Indian Automobile industry, brands have already gone digital, where customers can test drive a new car online, purchase online and the vehicle will be delivered to their doorstep.
Overall Digital will play a major role in dominating the retail experience. Retailers will have to adopt the Omni-channel route. Retailers have already started showing interest in the idea of online and offline partnerships. Contactless and tech-driven shopping will now drive the Indian retail market. Retail is going to experience a whole new transformation. The consumer will focus more on essential buying and prefer standalone stores. The hygiene of the store will be of utmost importance. There will be more planned buying than impulsive buying.
It is also being predicted that "Revenge Shopping" a phenomenon of increase in shopping activities after quarantined or epidemic period will happen, Countries like Japan, Korea & China who has in the past also faced epidemic has seen such Revenge shopping happening post the market reopens and the same can be expected in India as well.
To sum it up, Indian retail is going to see a new trend as consumers will bifurcate between essential and non-essential products. Brands will be looking for solutions that will ensure the safety of the consumers and at the same time provide seamless experiences at the retail space. Every category will have to plan their post-Covid-19 retail differently. While FMCG will have to set up new technology to cater to the masses, automobile brands have already gone a step ahead to ensure the buyer doesn't stop and cars are serviced while consumers stay at home. Every industry will have to plan a different idea or approach. The impact of Covid-19 is not going to settle any time soon. We will be forced to adapt to the new practices till the pandemic is eradicated or we find a vaccine for the virus. So let's be prepared for the New Normal in the retail space, accept it, and not to be afraid of it!
Related Viewpoints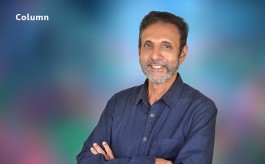 MD, Rave Design
How malls are redefining India's Tier II, III economies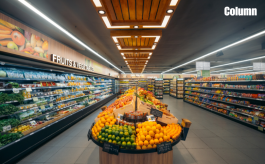 Head of Brand Marketing, Simpli Namdhari's
Retail as an influencer for healthy, eco-friendly practices