Print@retail: How green can we get?
By Retail4Growth Team | September 19, 2019
This month Retail4Growth speaks to a few printing machine and material suppliers to get some perspectives on where this industry is headed, the market trends and most importantly, on how green printing can evolve to become the standard practice in the industry.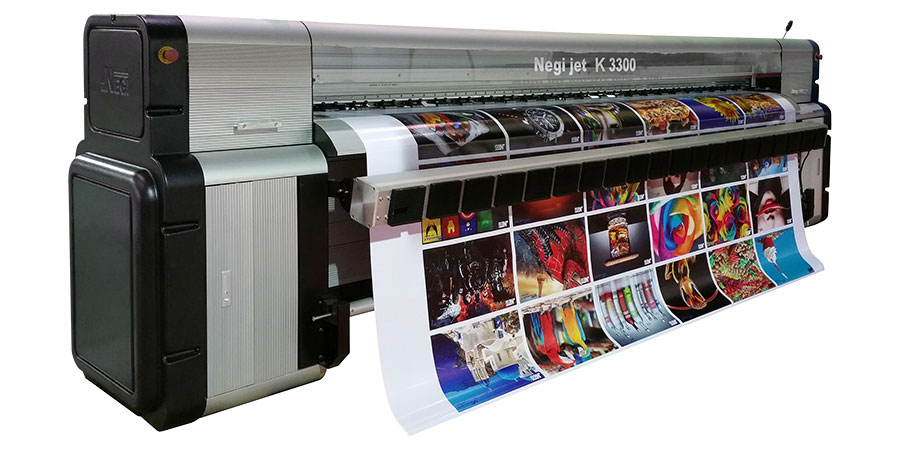 What catches the eye, catches the mind. You walk into a store and it's hard to miss the dream enforcing, senses stimulating life-like visual of a stunning model donning your favourite brand. At the very moment, even as the eyes feast on the visual stimuli, the seeds of aspiration are sown somewhere in the mind, promising to sprout into a purchase decision sooner or later. That's the power of printed communication. No wonder printed in-store signage and graphics are an important part of a retail brand's marketing mix.
According to a Mordor Intelligence industry report, the printed signage market was valued at USD 45.734 billion in 2018 and is expected to reach a value of USD 46.702 billion by 2024, at a CAGR of 0.31%, during the forecast period (2019 - 2024). The report says that with the retail industry expanding and investing considerably in advertising and marketing, the market for printed signage is expected to witness significant demand during the forecast period. According to the report, despite threats posed by emerging digital signage, the printed signage market continues to survive due to the possibility of high-definition and attractive printed signage at lower cost enabled by new printing technologies and ink jet printing.
Challenges
The entire in-store printed graphics and signage eco- system comprises various components and stakeholders – the industry (comprising the machines and material manufacturer/suppliers), the print service providers and the retail brands. Each of these groups faces challenges and the challenges faced by each affects the whole system. To sum up these are the key challenges:
Industry fragmentation with price cuts and other unfair practices
Lack of industry body and common standards
Inadequate thrust on safety and green printing/ sustainable practices. This not only poses environmental and health threats, but also has business impact with the government bringing in strict sustainability compliance norms and regulations
Lack of enough information on new green print technologies and solutions and insufficient awareness on the part of clients (brands/buying agencies) with skewed focus on cost implications.
Inconsistent quality standards due to lack of enough control and monitoring system in place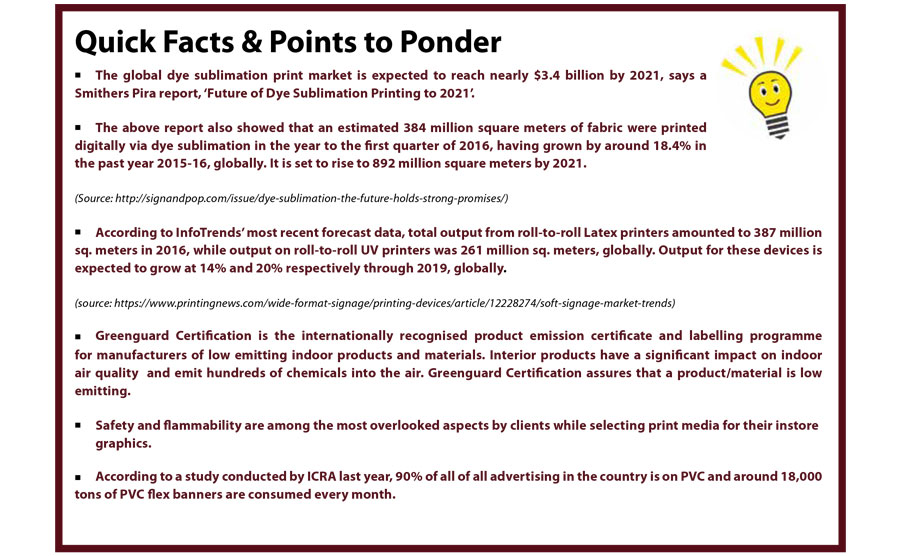 Do check out what a few industry players have shared regarding green printing and what buyers should know about printing communication to make an informed decision in the September 2019 Printing – Machines & Materials special edition of VM&RD. Also do keep watching this space as we continue to present more industry players' insights on green printing.
For more updates, subscribe to retail4growth newsletter - Click here
Related Viewpoints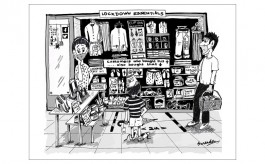 Sr Consultant , - Retail Experience
FROM CLICKS TO BRICKS