PSR Silks revamps its flagship store in Chettinad style
By Swaminathan Balasubramanian | June 11, 2018
Coimbatore-based PSR Silks, one of the leading names in silk sarees in South India, has recently revamped their flagship store at Cross Cut road, Gandhipuram, Tamil Nadu. The textile retailer has presence in Mangalore, Mysore, Puducherry, Erode and Salem through their 13 stores. In an exclusive chat with Retail4Growth, PS Rangasamy, Chairman, PSR Silks explains the new store design, revamped for the first time since the year 2001, and the company's plans ahead.
You were traditionally a weaver-wholesaler in sarees. What got you to start retailing silk sarees?
Our foray into retail was an interesting story. We were purely manufacturers of sarees and used to supply it to the stores across the neighbouring regions. When we tried sarees with new materials other than the usual silk, the retailers were reluctant to procure them. We then started selling them directly to customers, and it was very well received. This encouraged us to start with a stock-and-sell model initially in our store and slowly we expanded our showrooms.
What is special about the new design of the store?
This is the first time we are going for a revamp. The theme of the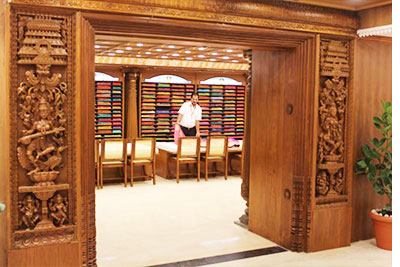 store is inclined towards 'Chettinad' style. Our brand is known for traditional values and reputation. Chettinad is known for its rich culture and heritage. The rack, seating arrangements, furniture and ambience are designed in that style. The furniture were made in Chettinad style and we made some structural changes including ACP sheets.
How does the new theme go along with brand PSR?
Silk is a part of our lifestyle, especially in South India. Silk is a women's best friend on all auspicious occasions, right from birth and marriage to even the smallest of temple festivals. We wanted women to feel at home and welcomed when they enter the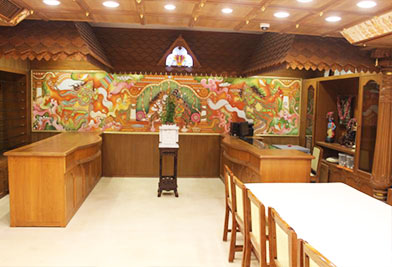 showroom. We provide them an experience which they may not get in other showrooms. Similarly, in fancy saree section too, we provide a blend of traditional and modern shopping experiences. We also have some Kerala-inspired murals in select sections.
Can you explain the revamp process from design to reality?
We initially decided to have a traditional look. After finalising the format, we went to Karaikudi and visited many homes and commercial establishments. We explained our carpenters and designers our idea. Some of the key elements of the designs are the new-age LED lighting and new-age interior works. It all took us close to six months to complete the entire process.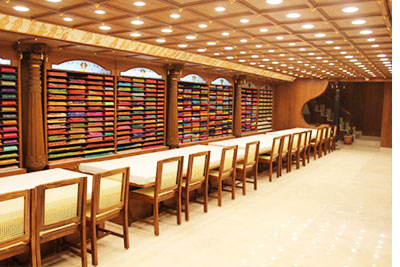 What are the changes in the customer expectations today?
Customers always desire variety. We customise as per their needs. Customers are bored of seeing mannequins. We explored varied display schemes according to customer expectations.
How many stores do you have and what are your store formats?
In total, we have 13 stores in Tamil Nadu, Puducherry and Karnataka. We do not have any unique style for the design of the stores. Our stores range from 800 – 30,000 sq ft. We made a point not to go for high-streets. Even our flagship showroom is located in a place which was not a high-street then. We are present only in the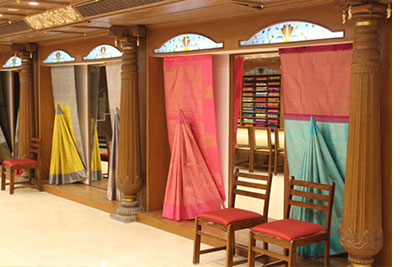 residential areas. Our customers are women aged 20-80 years from middle-class, upper middle-class and elite families. We are also not present in malls as we see more of walk-in and less of sales.
What are your expansion plans and what are the new store formats you are trying?
We are soon expanding in Trichy with a store. We will be coming with more stores in the years ahead. On the new format of retails, we would be exploring some opportunities of retailing in airports.
Related Viewpoints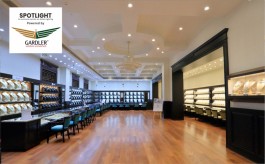 Head Designer, Ahanas Design For Space
'We look for sound technical knowledge in our lighting partners'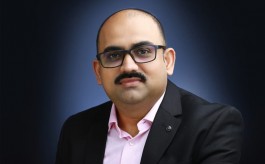 CEO & CFO, Smollan India
'Adapting to tech advancements is imperative for competitive edge'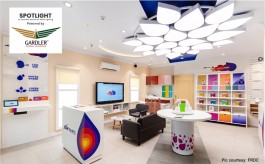 Managing Director, FRDC
'Prefer lighting partners who invest in their own products': Sanjay Agarwal, Architect & Store Designer