'Quality of VM drills down from the top'
By Retail4Growth Team | August 05, 2019
In a conversation with Retail4Growth, Anuraag S, Founder, Creativist & Visual Merchandiser – PENCILBOX, the Bangalore based multidisciplinary design company, shares some of his key observations regarding the VM industry.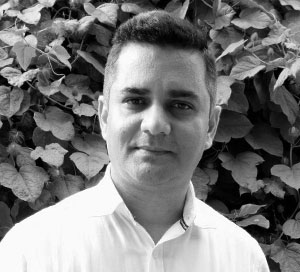 Defining VM
I began my career in visual merchandising in '98 and since then it's been a long and fulfilling journey. It has also given me some insights into the workings of the industry and the challenges therein.
What I have observed in all these years is that there is still not much clarity over the very definition of VM or about the line dividing VM, interior designing, operations, technology or marketing. But there are some brands who do talk about experiential VM, including sensory inputs like taste, smell and sound and it feels great to know that there are brands thinking along those lines. But overall, this whole segment is very unorganised.
To me VM is simply a tool to achieve sales. If a display does not sell, then it's not VM, whether it's an installation, art, selfie corner or anything else. This is because VM is integrated with retail and retail's objective is to sell.
Biggest Challenge
The biggest challenge I find as a VM professional is that the people in brands who approve the VM processes and designs have no understanding of VM. The reality is that senior decision makers at brands often come from different industry backgrounds and do not have much clue on how VM works. Now, as a designer with 20 years of experience, I don't mind it if my designs have to be approved by someone who has 30-40 years of experience in retail; because he understands. But right now, that is not the case and this is a problem that many others in the VM business are facing.
Essentially the quality of VM finally goes back to the person approving it - whether or not he is qualified enough to do it. It has to drill down from the top. A good store window display means that someone good is sitting at the top.
But brands very often don't know what they want, and they don't even care about the VM reflecting their brand persona. Also, no one has the budget, although they want the eye balls and the sales.
Read the full article in the August 2019 VM & Props Special Edition of VM&RD.
For more updates, subscribe to retail4growth newsletter - Click here
Related Viewpoints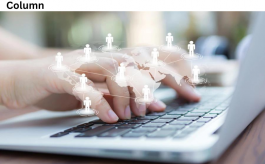 CEO & Co-Founder, MoEngage,
'Need of the hour is unified data & deeper customer insights'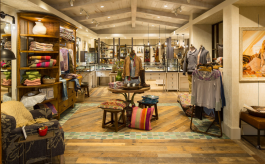 Chairrman, JGA
Can store design support retail sustainability?