Ranka Jewellers : The 130 yr old journey
By Vastupal Ranka | October 13, 2016
They have 9 stores in Pune and 1 in Mumbai. Their largest store spans 25,000 sq ft and the smallest one 4000 sq. ft.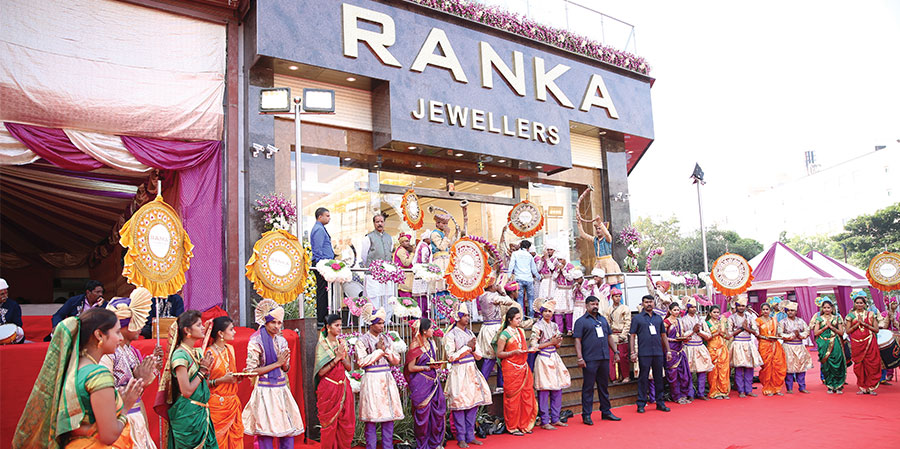 In the jewellery business for 130 years, Ranka Jewellers have built an exemplary legacy over time. They have their 6th generation leading the business today. Back in 1980, they were the first to sell nonsoldered gold ornaments- a process now termed as hallmarking. Such jewellery called cadmium jewellery was an innovation by Ranka jewellers and it came with a certificate and guarantee of purity. This helped build trust among customers, which proved very beneficial to them in the long run. Today Ranka Jewellers is known for its pricing due to their low making charges. This calls for a huge selling point, as pricing is very crucial for such big-ticket items. Ranka Jewellers houses everything in the jewellery category under one roof, which makes their audience set a wide one. Their doors are open for everyone from a mere farmer to a wealthy industrialist as their ticket size ranges for Rs. 5000 to 1-2 crores.
With over a century in the jewellery business, Ranka Jewellers has established its goodwill and rightfully earned the trust of its customers. Their loyalty to their customers has paid off which reflects in the fact that generations of the same family still come to them today.
"The true test of a jeweller is to live up to the promises he makes to the customer. This applies to all stages of the purchase; from design to sale to repairs and after sale service. This is our USP and we live by it," says Vastupal Ranka, Director, Ranka Jewellers.
Their success story lies in their variety in design options. This also helps them cope with current trends. They have a dedicated design team which keeps updated on customer requirements and feedback. They also interact with customers online and keep them updated on schemes where in they can benefit from gold price fluctuations. These investment schemes in turn strengthen the trust factor. With this trust they have been able to grow and have a presence in every part of the city. They have 9 stores in Pune and 1 in Mumbai. Their largest store spans 25,000 sq ft and the smallest one 4000 sq. ft. In such a long span of time they have opened 10 stores. Commenting on that, "we are a little conservative when it comes to opening more stores as we do not believe in renting spaces. When we feel the need we buy the space and the location also has to be a prime one. We also spend a lot on the interiors. So for us calculated steps and quality of the store are more important than just the number," says Ranka.
With such huge sizes of stores, they have ample space to turn their store into an experiential one. Theirs is the first jewellery store in Pune to have adopted a departmental style. They have entire floors for silver and diamond jewellery and also all other segments of jewellery are positioned as per departments. There is thus ease and comfort in the store experience. They also have an in-house software where the customer is given a unique number and every department the customer shops from, he just has to give his number and his purchase details reach the billing counter. So there is no hassle of separate bills and slips, which makes it a seamless experience for the customer.
They were also the first to bring on a celebrity, Vidya Balan, as an ambassador. Now to showcase a mother daughter bond they have Dimple Kapadia and Twinkle Khanna as ambassadors.
It seems that Ranaka Jewellers is on a smooth sail. But even they face challenges and issues. "With more and more jewellery brands from south coming in, we have a lot of competition here. We try our best to tackle that. Also, online jewellery selling is a trend today and whether we like it or not, we have to be on every platform. So we have our software team working on our e-commerce store," says Ranka.


Related Viewpoints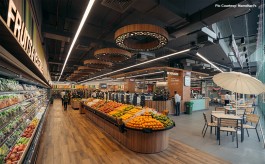 CEO, Namdhari's Group
Can retail bridge the gaps in organic food eco-system?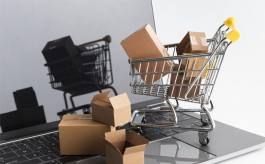 Co-founder & CEO, Ace Turtle
"A good omnichannel strategy will help redefine operations & deal with unforeseen challenges efficiently"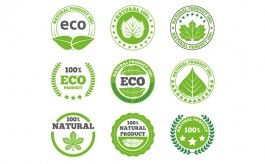 MD & CEO , Arrow Digital
"Most brands are eager to adopt green technologies but lack the information"