Raymond and the complete retail journey
By Payal Gulati | July 01, 2019
Raymond introduced its mini store format, Mini TRS, in 2017, specially targeting tier-III and tier-IV towns. In a chat with Retail4Growth, Mohit Dhanjal - Director Retail, Raymond says the success formula of this format has been 2-fold within a short span of time.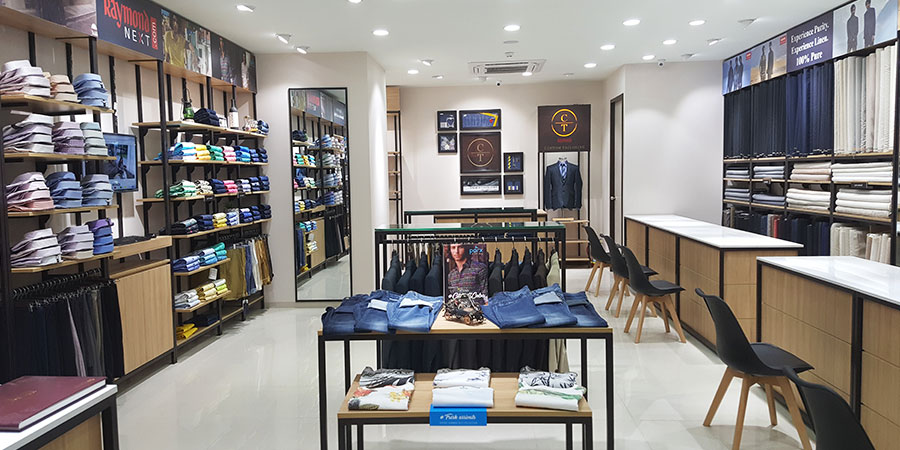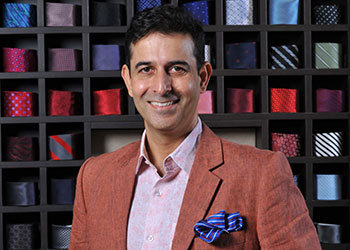 Iconic retail brand Raymond introduced its mini store format, Mini TRS (The Raymond Shop), in 2017, specially targeting tier-III and tier-IV towns. Retail4Growth had reached out to Mohit Dhanjal - Director Retail, Raymond, last year to get the company's views on the brand's new retail format. A year later we reach out to him again to get some fresh perspectives on the brand's retail journey and the factors that contributed to the success of the Mini TRS within a short span of time.
To begin with, can you tell us about the progress made through TRS' (The Raymond Shop) retail journey under your mentorship?
My role is to imbibe the essence of #CustomerFirst, in other words 'keeping customer at heart of everything' that we do at retail. We are building the Raymond store on 3 pillars: First is customer connect and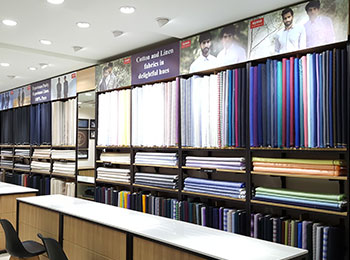 customer trust in the brand. Second is the consistent desire to be the best in class in terms of the products and services.. The third pillar is the success of our channel partners, which is mainly a franchise-led network.
The team took the challenge of opening 300 stores in two years, while our past annual average was only 25 stores. The team worked round the clock and turned that challenge into the positive opportunity through relentless passion and grit.
When did the need for Mini TRS arise and how did you tap into the opportunity?
With urbanization, the emergence of over 1200 new urban towns, having population of over 50k, showed a lot of potential for The Raymond Shop (TRS). Having its presence in over 400 of these towns, Raymond felt a need to evolve and develop new retail business models with the right consumer proposition for the remaining 800 potential towns.
Based on its 60 years of experience in retail and an in-depth study of over 100 outlets in tier IV & V markets; Raymond piloted a new business model in September 2016 internally referred to as Mini TRS (The Raymond Shop) which was then perfected over 6 months and commercially launched in March 2017. The first Mini TRS opened on 25th March in Bihta (Bihar). Since then, over 303 Mini TRS's have been rolled out in the past 24 months making The Raymond Shop the leading brand in men's fashion lifestyle with roaring presence across 590+ towns with 990+ stores. Mini TRS stores have been performing 1.5x of their budged growth.
Going further, what other innovative retail strategies have you lined up for the future? And what are your expansion plans?
Mini TRS will continue to provide the immersive Raymond retail experience across all emerging markets and towns to its discerning customer. It is about a 'single view of customers' irrespective of which channel, city and store they shop in. The idea is: 'Think global, act local', which is brought alive by empowering our store managers, franchisee and area managers.
Every franchisee is supported by an area manager who builds local calendarized activation and marketing plans for each outlet depending on the local festivals as well as key talking points. Through a cooperative marketing pool, the activation calendar is implemented through the local franchisee and store so that they may leverage their local knowledge to maximize the efficiency of all such activities.
While there are broad brand guard-rails available, each city/ market develops and drives activations and promotions that are best suited for its market and customers.
Read the full interview in the July 2019 issue of VM&RD.
Related Viewpoints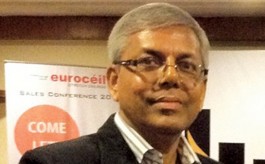 Managing Director, Euroceil
'Innovation is our hallmark'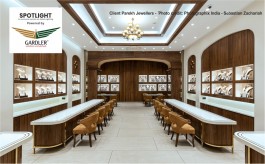 Principal Designer, Shravan Design Company
'Lighting impacts how merchandise is presented to customers'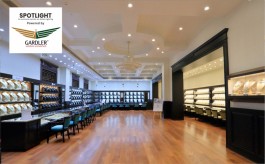 Head Designer, Ahanas Design For Space
'We look for sound technical knowledge in our lighting partners'