'Regional voice commerce - an untapped opportunity'
By Smita Sinha | March 04, 2020
In a chat with Retail4Growth, Amit Sharma, Founder, Narvar, talks about how technology ensures customer retention, how it can make them your brand ambassador, and more.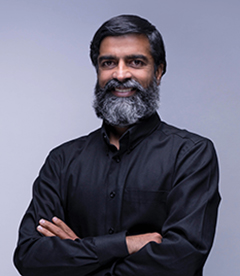 Narvar has worked with over 650+ retailers globally including Sephora, Bose, GAP, Warby Parker, Home Depot, Crate&Barrel etc. The San Francisco headquartered company helps commerce companies simplify the everyday lives of consumers and ensures every touchpoint along the consumer purchase journey engages and enables emotional connections – from pre-purchase to instore experience to aspects beyond. In a chat with Retail4Growth, Amit Sharma talks about how technology ensures customer retention, how it can make them your brand ambassador, and more.
What does Narvar offer in the retail tech space?
Narvar is an enterprise-grade customer experience platform serving over 650+ retailers across the globe. The platform is designed to drive long-term customer loyalty and deliver post-purchase experiences that retain, engage, and delight customers — from cart to doorstep, and beyond. As a Software-as-a-Service (SaaS) provider, our products elevate the overall experience of customers throughout their online shopping journey.

We started our journey in 2012 and have so far served over 400 million (and counting) consumers worldwide across 7.1 billion interactions, 38 countries, and 55 languages. We have expanded our presence to 7 locations across the US, UK, Europe and India. Owing to the huge market potential, we are doubling down on India. Our integrations with over 600 carriers globally and experience of working with different OMS (order management system) providers has made it easy for us to on-board clients with a faster go to market timeline. We have almost doubled our revenue and employee headcount, strengthened our talent pool, and added new brands to our roster of customers including Tata CLiQ in India.
Can you explain how exactly your solutions ensure long-term customer loyalty for retail brands?
Our aim is to help retailers champion their customers at every step of the journey and therefore, our solutions focus on creating a seamless experience for customers. One big challenge faced by most online Indian retailers is related to logistics. With the help of data analytics, we are able to help retailers make better business decisions and also provide tailored customer experiences. One of our solutions is Narvar Track that allows retailers to have branded interactions with customers, across multiple devices, at every step of the post-purchase journey. We believe every interaction with the customer is a golden opportunity for retailers to increase retention and loyalty.
To cater to the Indian market, we have localized one of our products to manage non-deliveries. The product enables customers to reschedule or redirect their order delivery based on their preference through an entirely self-serve mechanism, resulting in higher order delivery rate and reduced operational costs for retailers.
What are the retail verticals that utilize your solution in their business?
We are a trusted partner across the retail landscape in every vertical including mass merch, department store, apparel, health and beauty, luxury, jewelry, home furnishings, home improvement, outdoor, electronics, food and wine, direct sales, and subscription services. Although the majority are omnichannel businesses, we also work with online pure-play brands. Some of the brands we work with include Tata CLiQ, Lenskart, Biba, etc. Our methodology with each of them is to detect gaps in their current customer journey and power them with solutions that can propel seamless shopping experience and happy customers. For example, with Tata CLiQ, we discovered that due to the different category segments they operate in, every customer journey has to be distinct and thus, the solution for each had to be optimized and customized according to the category.
Read the full interview in the February 2020 edition of Point-of-Purchase Magazine.
Related Viewpoints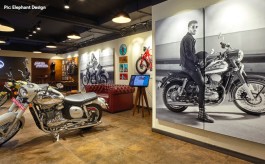 Co-Founder & Director, Elephant Design
'Designers have to take responsibility of making the store meet business objectives'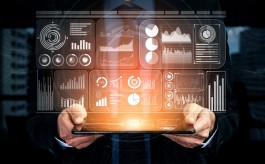 Angel Investor & Business Strategist
'Marketers need to stitch the missing link between data and business value'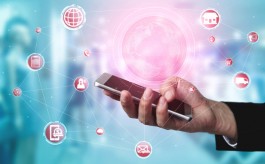 CEO, Ace Turtle
How omnichannel empowers brands in troubled times