Responsible Retailing: What's the action plan?
By Retail4Growth Team | March 11, 2020
In an interaction with Retail4Growth, mall owners share their perspectives on 'what', 'why' and 'how' of RESPONSIBLE RETAILING.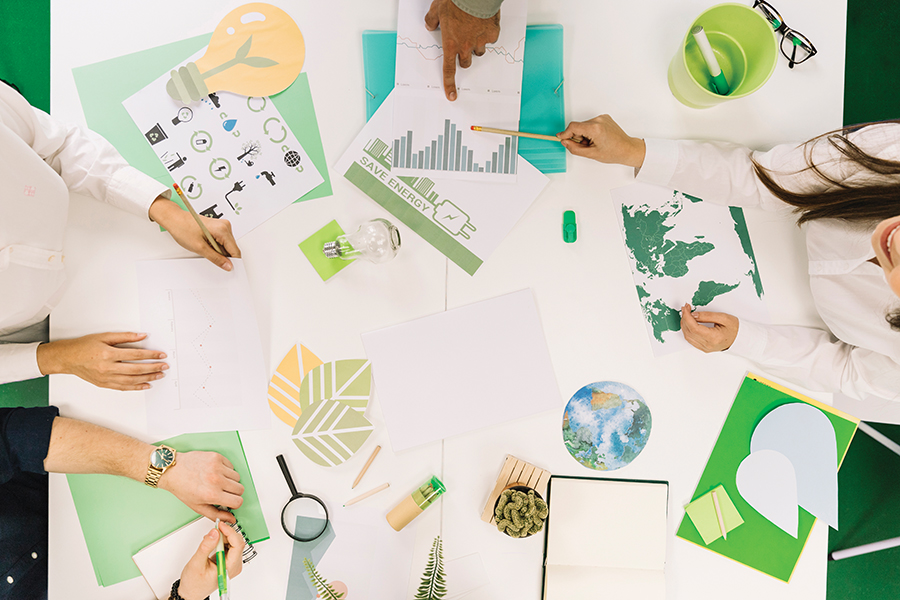 Responsibility can mean many things - from social inclusivity and outreach to eco-consciousness and civic awareness. Of these, environmental and green-friendly initiatives are particularly critical, given the extent of damages already incurred and their health and economic impact on us. In the retail context, all of these are important of course. After all, the physical retail space is increasingly becoming more of a community hub. But it is, more importantly, a platform that drives consumersim. So waste generation, resource utilization, use of non-biodegradable/ non-recyclable materials for product packaging, displays, communications etc, inevitably assume greater significance in the retail space.
Responsible Retailing - Can we define it?
That's not rocket science is it? What we do as responsible citizens, professionals, individuals or as family people can just be extended to the retail space as a collective thought process, right? Well, that's easier said than done. In retailing, responsibility can assume many layers. At a larger ethical level it could be about changing consumer habits towards optimal, environmentally friendly consumption patterns. At a functional and operational level, it could be about following sustainable practices, while at an organizational and social level it may be about following inclusivity and diversity as standard policies. Some retailers may have all of these as part of their responsibility framework, while a few others may focus on one particular aspect.
Says Manish Mehrotra, VP and Centre Head, DLF Mall of India,which has been awarded with the title of being a GREEN MALL and is the only mall in the country to have LEED Platinum certification from United States Green Building Council (USGBC) under Existing Building Operation and Maintenance category (EBOM), "Responsible retailing accounts for safety and healthy consumer environment and viewing every patron with an equal lens, ensuring their utmost comfort, keeping all the required facilities in place, such as, facilities for differently-abled guests, and implementing environment-friendly policies. "
For Grauer & Weil (India) Limited, which operates Growel's 1O1 Mall in Mumbai, responsibilty again, is about both sustainability and employee welfare. Says Sachin Dhanawade – Chief Operating Officer (COO), Retail & Real Estate, Grauer & Weil (India) Limited, "Responsible retailing to us means proactively taking measures to reduce the environmental impact, while carrying out the business operations. These include sustainable measures in water & electricity usage, garbage disposal/treatment and usage of shopping bags, amongst others. It is also equally important to have inclusivity in the management processes like hiring, equal opportunities of employment, etc. Hence from the year 2020 we are aiming to have 5% of our manpower staff to be specially-abled."
Says Rajiv Malla, CEO - MALLS, Runwal Group, talking about their approach to responsible retailing, "Our sense of responsibility stems from our vision to provide an experience that redefines shopping and provides outstanding facilities. As responsible retailing is all about promoting the safety and wellbeing of customers and the retail community, we have been focusing our energies across key areas and categories. "
According to Abhishek Bansal, Executive Director, Pacific Group, "Responsible retailing is an effort to safeguard the community we serve."
Read the full story in the February 2020 edition of Point-of-Purchase Magazine.