Retail as an influencer for healthy, eco-friendly practices
By Retail4Growth Bureau | September 04, 2023
Hema L, Head of Brand Marketing, Simpli Namdhari's, shares her take on how retail can play a persuasive role in encouraging healthy lifestyles and environmentally friendly practices, and in the process gain market edge and growth, in this exclusive column for Retail4Growth.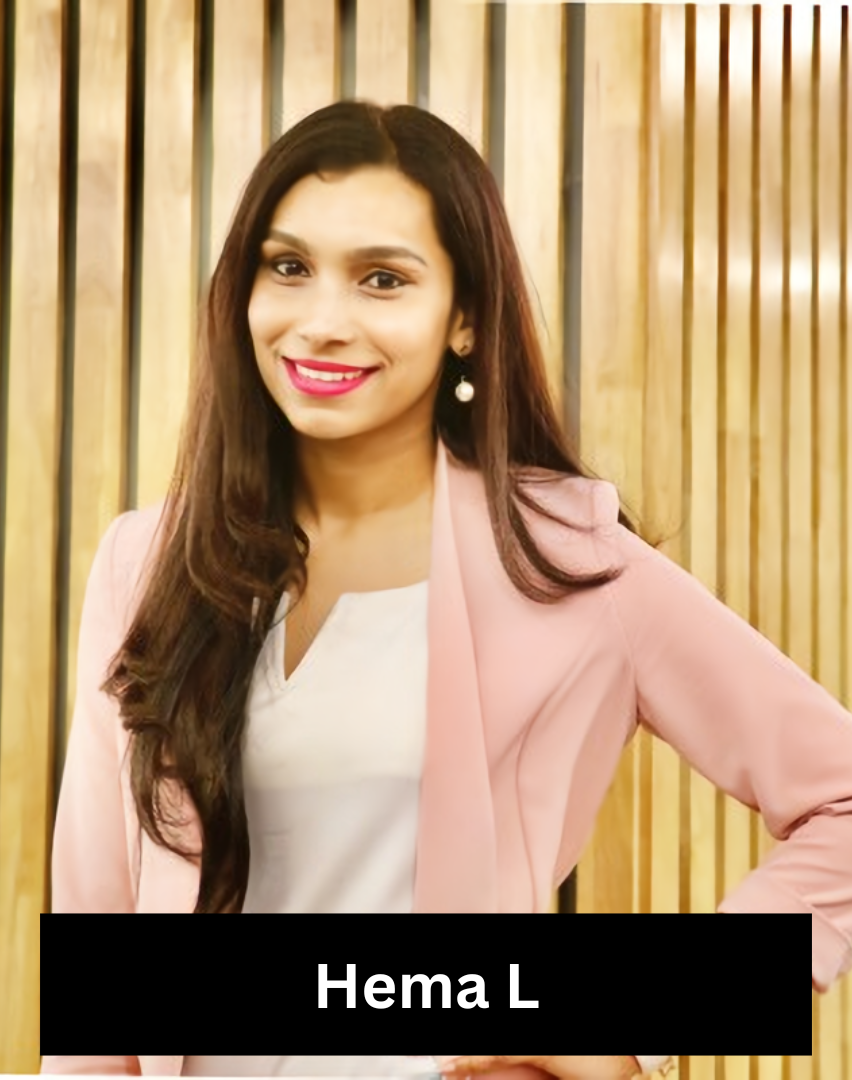 Did you know that 60% of the grocery retail market in India is dominated by "staples and fresh", particularly with the rapid digitalisation resulting in unparalleled growth over the last two years? Organised retailers and even kiranas are going the omnichannel route with the demand for online grocery shopping on the rise.
Leading grocers have started to invest heavily in two categories: fresh fruits and vegetables as the market is expected to generate revenue of $145 billion in 2023 and is projected to grow quickly owing to increasing urbanisation, rising household income, and increasing consumer spending.
Amidst these dizzying changes, retailers in the grocery segment face challenges in achieving a price advantage and standing out through distinctive quality, fresh perception, and carving out creating a niche for their brands. More importantly, connecting the two critical epicentres of growth — the urban and rural areas — pose a unique challenge. Growing in such a crowded and competitive market requires unique offerings that stand out of the box while also meeting customer demand.
Here's how retailers can achieve a competitive edge.
Transforming quality from good to great
Organised retail in India is less mature compared to its global counterparts as digital-first kirana stores are dominating the hyperlocal retail market. The grocery retail market is heavily impacted by consumerism and technological advancements creating both opportunities and challenges. Fragmented supply chains, logistical irregularities, the inability to identify where the produce is sourced from, and slow adoption of omnichannel strategies are directly affecting businesses as they struggle to keep up with the demand.
In India, 43% of customers plan to increase online shopping. At the same time, plans to increase shopping in physical stores by 23%. Businesses are catching on and retailers are taking the omnichannel route. They are now offering online and offline experiences and are migrating to quick commerce platforms to drive the best ROI. But is this enough?
Among the most daunting challenges is that retailers struggle to address the growing health concerns. Consumers today want to know where their produce came from, whether it is safe for consumption and they want more varieties of produce. At the same time, customers are growing cautious about how they spend their money owing to inflation and the global economic downturn. A recent study conducted by PwC revealed that 96% of Indian consumers plan to adopt cost-saving behaviour and yet, 70% said that they're willing to pay more for food produced by local farmers and for goods made by a company known for ethical practices.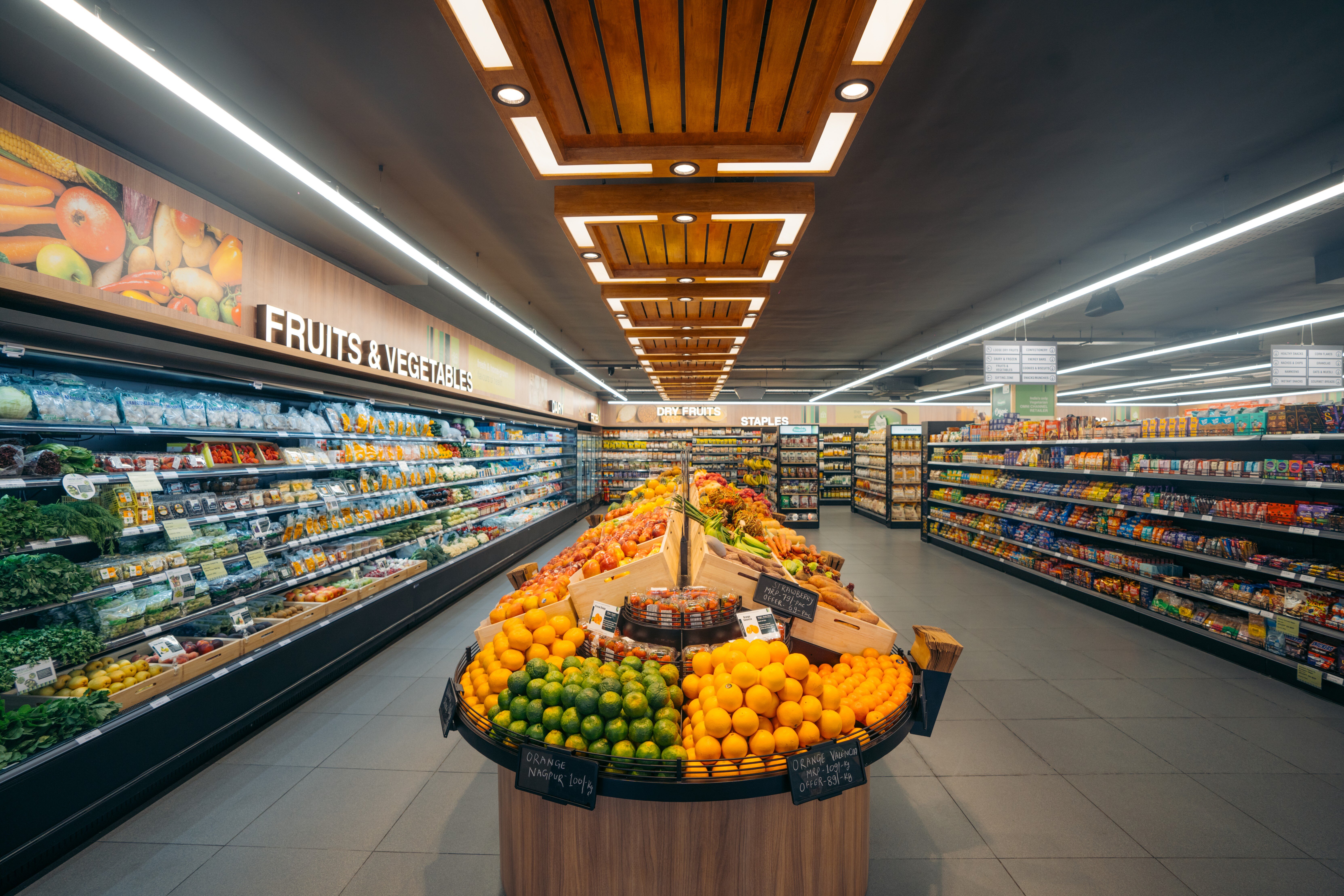 Retailers in India, particularly in the staples and fresh segment, need to shift away from the 'quantity over quality' mindset to meet customers' demands. The solution lies in offering greater value with innovation in agricultural produce.
Retailers can achieve this by having a fully integrated value chain from farm to fork. For instance, agribusinesses are well poised to spread awareness and help increase the adoption of non GMO seeds and residue-free farming methods. Farmers can then improve their yields and also harvest safe-to-consume produce. Such collaborations add value to produce on the shelf and simultaneously meet customer demand.
In-Store Communications
Effective brand communication within the store environment is key today. Clear signage, informative displays, and digital screens can educate shoppers about the benefits of chemical-free products and responsible choices.
Engaging storytelling can establish an emotional connection with customers, making them feel part of a larger movement. At Simpli Namdhari's our "Choose goodness" proposition beautifully narrates our sustainable farm to fork story that is extended across all customer touch points.
Power of Merchandising
Merchandising plays a vital role in promoting such lifestyles. Placing residue free, organic, eco friendly, and health-focused products prominently sends a powerful message. Grouping, related products together can guide customers toward making more conscious choices. Within our aisles, you'll discover an array of organic, locally sourced, and residue -free products. These products take centre stage, encouraging exploration and mindful selections. The arrangement itself narrates a wellness story, sparking curiosity in holistic health routines. That is the power of merchandising that we wield - not just arranging products, but curating an experience that aligns with healthier lifestyles.
Make packaging tell the story
Packaging is a prime opportunity for stores to demonstrate their commitment. Using minimal and recyclable packaging aligns with responsible living values. Transparent labelling highlighting chemical-free ingredients builds trust and informs consumers.
Activation and Engagments
In-store activations, workshops, or seminars featuring experts can educate and inspire customers. We have hosted 'Choose Goodness Walkathon' on occasion of World Environment Day, 'Yogathon' on occasion of International Yoga Day to spread the awareness around leading a healthy lifestyle and choosing residue-free products. We had over 1000+ participants in these initiatives.
Additionally, our workshops led by chefs and experts spotlight the merits of healthy choices. Culinary demonstrations using premium ingredients offer practical insights. Interactive sessions on responsible sourcing forge a profound connection between customers and the journey of our products. Our attentive and skilled staff enhance the shopping experience, readily assisting customers with their needs. To further enrich the journey, our experiential zones cater to diverse interests like tea, coffee, and ayurvedic spices, promoting wellness throughout. Collaborations with local producers amplify our impact, with dedicated sections for organic and chemical-free products that foster a community of health-conscious consumers.
Ultimately, creating an environment that reflects health-conscious and responsible lifestyles requires a holistic approach. By integrating these principles into brand communication, merchandising, packaging, and in-store experiences, stores can contribute to a better world while satisfying the growing demand for sustainable and ethical products.
Related Viewpoints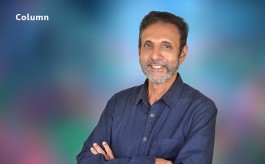 MD, Rave Design
How malls are redefining India's Tier II, III economies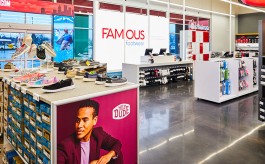 Chairman, JGA
Tech @design: How retail designers can think beyond a store's four walls