'Retailing sanitary pads is still considered taboo'
By Swaminathan Balasubramanian | June 13, 2019
Deepanjali Kanoria, Founder & CEO, Heyday Care, which makes biodegradable and organic sanitary napkins that are available on both online and offline retail channels, shares with Retail4Growth, the retailing dynamics of a taboo category.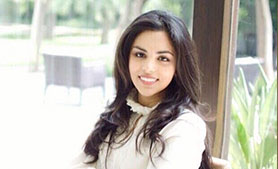 Heyday is a brand that launched India's first biodegradable and organic sanitary napkin made from natural plant based fibres. The one-of-a-kind product prototype took over two years to be developed. Over 3 times as absorbent as cotton pads, supersoft, all natural and at about the same price, Heyday pads claim to be an alternative to plastic pads, which reportedly make women susceptible to various health conditions. The product has already found its place among many retailers in the northern part of India. In an exclusive chat with Retail4Growth, Deepanjali Kanoria, Founder & CEO, Heyday Care, which is available on both online and offline retail channels shares the challenges in retailing sanitary pads in general stores, on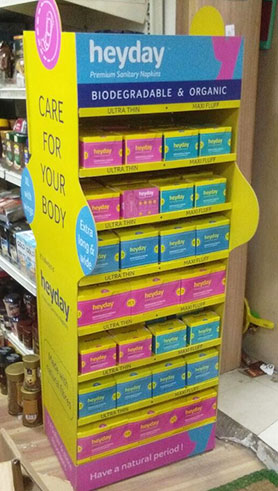 shopper spending patterns and on the brand's expansion plans. Edited excerpts
Purchasing a sanitary pad is still considered a taboo in a general trade store or a pharmacy setting. Has it become an advantage for women to buy more online? Please explain the trend.
We have seen a huge potential with online purchase of sanitary napkins. In fact, we have a 50-50% split between offline and online buys. There is still an unfortunate awkwardness when a woman asks for a sanitary napkin over the counter and the black polybags or newspaper wrapping does not help either, all of which can be avoided in online shopping.
What is your distribution network and the number of retail touch points that you are present in?
Heyday is available in both online and offline retail channels. Offline, Heyday is available in Modern Bazaar, Le Marche, Garg Dastak, Spencer's, Doorbell Pharmacy and a host of organic stores. We will be launching soon in Godrej Nature's Basket, Health & Glow, MK Retail, Ratnadeep Supermarkets, Le Marche, Guardian Pharmacy and a host of other chains. Online, Heyday is available on our website (www.heydaycare.com), Nykaa, BigBasket, Amazon, Flipkart, Netmeds, Pharmeasy and 1mg. We are constantly expanding our city wise spread month over month.
In modern trade, how do you ensure your products stand out?
Keeping our brand values intact, Heyday products are packaged in paper boxes that are biodegradable and do the job of standing out on the shelf. We have strong product USPs being an all natural, healthy, safe, rash free and eco-friendly sanitary napkin, which we highlight with the help of FSUs, side caps, wobblers, shelf strips and other marketing POPs.
How many SKUs do you have and what are the new SKUs you are planning to bring?
Currently, Heyday has 4 SKUs of sanitary napkins available in two types: Ultra Thin (for moderate to light flow days) and Maxi Fluff (for heavy flow days) both available in packs of 7 and 14 napkins. We will be introducing baby diapers and panty liners shortly.
Can you talk about your in-store activities and other activations that you do for you product?
We conduct retail promotions by the way of offers, free sampling and repurchase coupons depending on the footfall of the retail store. We also conduct awareness activation in schools, colleges and corporates to raise awareness about sustainable menstrual hygiene. We believe the more people the message reaches, the more quickly the awareness will spread. We also participate in organic markets, farm markets and more.
What kind of purchase behaviour do you see in this category? Who are the decision makers? In urban markets, is it only women? Or do men also have a say in the purchase behaviour?
We haven't conducted research in the rural areas of India regarding purchasing patterns but in case of the urban population, it is mostly the woman's decision to buy her choice of sanitary pads if any. However even in rural areas, there are positive signs; we see many awareness campaigns that educate men on the importance of menstrual hygiene for women at their home.

What are your expansion plans?
We will be launching two new products: baby diapers and panty liners very soon. We will also be expanding to a large number of chains in the South as we have a strong market in the region.
Related Viewpoints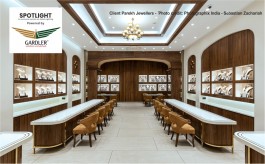 Principal Designer, Shravan Design Company
'Lighting impacts how merchandise is presented to customers'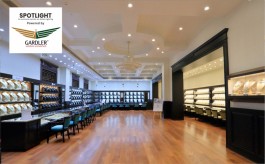 Head Designer, Ahanas Design For Space
'We look for sound technical knowledge in our lighting partners'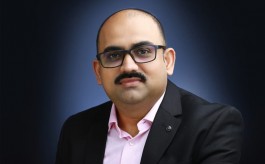 CEO & CFO, Smollan India
'Adapting to tech advancements is imperative for competitive edge'