Retail's click to brick journey - What does it mean for the RSP industry?
By Retail4Growth Bureau | June 21, 2022
Looks like the omnichannel journey has come a full circle. While the pandemics saw pure play offline retailers trying to leverage the online space, digital first D2C company are now seeking the offline retail model to establish better customer connect and improve sales. So what does this mean for the industries surrounding retail?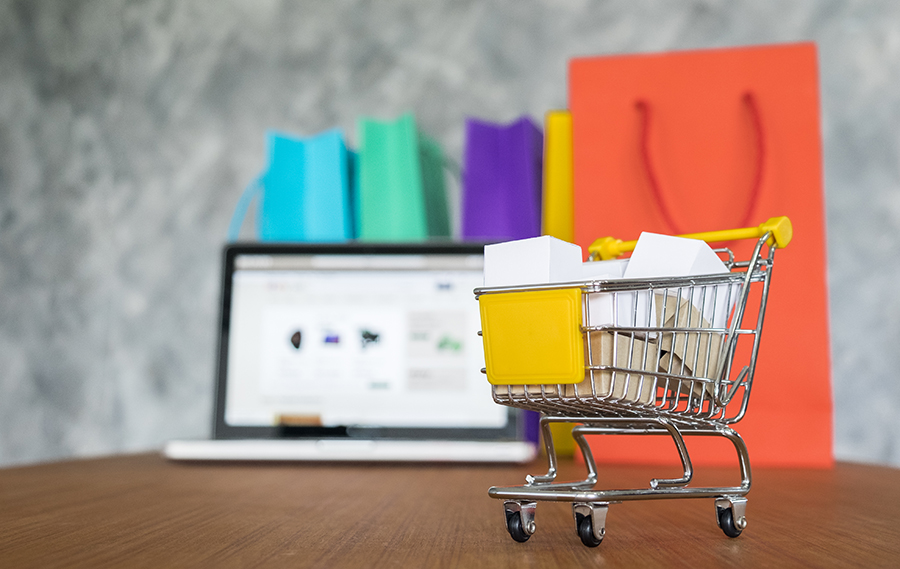 When e-commerce furniture and home goods player Pepperfry recently announced the launch of its 1st Studio in Bangalore as being in line with the company's aim to penetrate into niche markets, it reflected a larger trend. Pepperfry's studio footprint currently spans across 80+ cities with 160+ studios in the country and it is among the other ecommerce companies who are expanding offline across the country. The list of names is pretty long and growing --Nykaa, Lenskart, Wakefit, Clovia, UrbanLadder, Zivame, Caratlane, Craftsvilla, to name just a few.
These are typically brands who began as pure play ecommerce players and have now begun to step up their brick and mortar presence.
Wakefit.co, a leading D2C home and sleep solutions company, for example recently announced its aggressive, offline retail expansion plans across the country. Having launched its first three stores across Bengaluru, New Delhi, and Lucknow, the company is now planning to open a few more stores across key markets such as Pune, Chennai, and Hyderabad.
Talking about the retail expansion plans, Vishal Khandelwal, Head of Retail, Wakefit.co had said, "With the launch of our first few offline retail stores, we aim to further our vision of being the most loved home solutions company in India. We are currently growing at a rate of 2.5 to 3x every year and have been consistently introducing newer products into our portfolio. Currently, Wakefit.co's furniture segment contributes to nearly 23% of our monthly revenues, and the offline retail expansion comes at a time when we are growing aggressively."
Indeed, Wakefit.co has completed 6 years in the industry while having recorded a revenue of INR 416cr in FY21 and the offline expansion is expected to add to its kitty. Another e-commerce company which recently expanded its offline presence, is lifestyle brand Madbow Ventures Ltd. The company launched its second store in Gurugram, and is further aiming to open eight more stores within the next 6 months with an initial focus on the Delhi NCR region followed by other regions.
Talking about how online and offline modules are a boon for an ecommerce brand, Naveen explained, "Nowadays, customers are present on both online and offline platforms to shop and ignoring one platform can result in losing out potential customers. Post the pandemic, consumers' behaviour have changed drastically and we as a brand should integrate online and offline presence to optimise the brand image in this dynamic market."
And then there's Nykaa of course, which has become quite iconic in recent times as an omnichannel lifestyle brand. Nykaa opened its 100th beauty store this year in Bangalore on the occasion of International Women's Day.As Anchit Nayar, CEO - E-commerce Beauty, Nykaa said, "From store one to hundred, our confidence in the power of the omnichannel model has remained strong and continues to grow."
Quite obviously the offline foray is paying off for these D2C players, as their sales have reportedly improved significantly post moving offline. According to a recent white paper released by Technopak, there are about 600 D2C brands in the country, of which only 5 percent have more than Rs 100 crore in revenue. About 2 percent clocks Rs 20-90 crore in annual revenue, while 75 percent has an annual turnover of less than Rs 20 crore.So for these companies to grow beyond a revenue base of over Rs 100 crore, they would need offline expansion.
Many D2C companies are in fact leveraging the offline channel to drive sales on their online channels. So it would seem that omnichannel has finally arrived in its truest sense. The newly launched retail stores of Wakefit for example are expected to operate in an omnichannel model where customers can purchase from the stores while also having the option to place online orders at the store. Designed in a lived-in concept with a minimalist and chic design, the offline stores will display an overall of 500 SKUs from Wakefit.co's wide furniture and home solutions range that are part of the company's product portfolio.
This trend in fact throws the focus on how the entire offline store experience would need to be aligned to new omnichannel realities. For store designers and retail solution providers (RSPs) it also means their client's retail business needs have evolved and some key factors stand out here:
1. Supply chain & delivery efficiency : If there was one aspect that was hit hard across board, during the pandemic that was supply chain; and for retail players now focused on aggressive offline expansion timelines have attained greater criticality. For retail solution companies,whether they are in the store fit-out, lighting solutions, or any other space, this could be a critical factor in establishing better connect with their new breed of retail clients used to nimble ways of working.
2. R&D Focus: History has shown that businesses that survive long term are those who can think long term and invest accordingly. This means increased investments in R&D in tune with market requirements and this is especially true of retail solutions businesses.
3. Data Centricity: Data is the new fuel for business growth. Any offering attains greater edge when it is supported by data analytics. While this might sound far fetched for traditional RSPs used to a certain way of working, data just might be the key to redefining the value of their offerings to their clients.
Tech Integration & Partnership: Technology is no longer just about improving back-end efficiency or being an add-on to front end jazz. It is an integral part of all aspects, whether in terms of store lighting, smart fitouts or experiential design. Terms like Metaverse might still be seen as hype by many. But the fact is that many global brands are already investing in Metaverse, creating virtual interfaces where customer experience still makes a huge difference, only not in the brick and mortar sense.