RLT: Paradigm Shift In Lighting
By Dipanjan Mukherjee | August 26, 2016
RLT stands at a distinct position in the retail lighting space, as one of the first companies to sense any changes in the lighting industry and bringing that change to the customer to add and deliver value through products and solutions that come from a established partner ecosystem.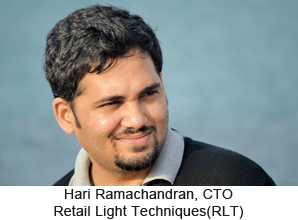 A couple of decades back, a few visionary members who are flag-bearers in the organised retail space in India started a trend that revolutionised the way we shop. From the small store tucked away in the corner of the country, organised retail has come a long way in India, and has changed the shopping from a chore to an experience for two generations. While retail experience has changed the way people shop, the emergence of online retail (commonly known as e-tailing) is further changing the way we shop and look at the experience.
As the retail industry evolved, the lighting industry and the science involved behind lighting also changed in time over the past two decades. We moved from Halogens to Metal Halides and Fluorescent lamps and subsequently to LEDs. The entry of LED as a light source in the market changed the way the lighting industry operates.
While the key driver for the quick adoption was the energy advantage, the products brought to the table, generating quick ROI's, especially in a time when the global economy was in an unstable position and every customer was attracted towards cost optimisation. However, this directly translated into unaudited and unevaluated players and products entering the market, non-standard development as people did not understand the electrical, mechanical (thermal) and optical engineering involved in designing the right solution for the right application.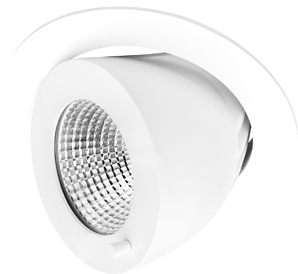 While LEDs marked the shift of the lighting industry from a discharge tube driven light source (read analog) to a solid state digital electronic platform, the possibilities of what a lighting and a simple luminaire can deliver has drastically changed. The lighting industry is poised for a great shift in design and values, and this is being driven by three distinct industries - lighting, controls and the digital communication industry. Soon we will see'solutions' where the end user will say - 'This light fixture also gives light' akin to the mobile handset industry where the shift from just making and receiving calls has moved to a position where calls are just 15-20% utilisation of the device, and the rest is all the other services that the device and the service providers have to offer. And that day is not far off.
RLT stands at a distinct position in the retail lighting space, as one of the first companies to sense any changes in the lighting industry and bringing that change to the customer to add and deliver value through products and solutions that come from a established partner ecosystem.
In the same lines, RLT has joined hands with Xenio (a Bay Area based IoT company) to deliver the next generation solutions to retailers and end users, which will add value in terms of product performance and delivering reliable and augmented services to the industry through lighting as the gateway.
Lighting innovator Retail Light Techniques (RLT) India Ltd., fixtures powered by Xenio® multi-purpose smart lighting/IoT platform offers breakthrough affordability and practicality to help retailers meet key challenges.
Leading retailers are counting on in-store technology to help them achieve two mission-critical goals related to their shoppers:
Better ways to engage shoppers and enhance their experience, in-store and throughout the "omni-channel" online/in-store shopping journey
Better understand shopper in-store behaviour to optimise stores, and make online marketing more targeted
In pilots and limited roll-outs, beacons and advanced people-tracking sensors have shown strong promise, driving larger average basket sizes, more-frequent store visits, more digital engagement, and the ability to more-efficiently deliver targeted marketing.
But despite the promise, the use of beacons and trackers are often stuck in the pilot stage. That's because, to be economically and operationally practical at scale, these in-store technologies require a hard-to-achieve combination of characteristics:
Access to power
Low-cost installation and maintenance
Practical set-up and operation
A flexible, expandable design that is future proof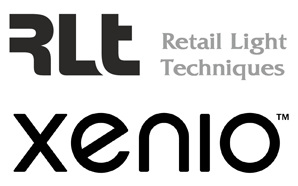 For retailers, Xenio's and RLT's lighting-centric approach offers break-through advantages. Xenio's platform makes beacon and sensor deployments simple and affordable, by using LED light fixtures and existing electrical wiring as the foundation for deploying, powering and retrieving data from devices.
For example, Xenio's Proximity-based Marketing (PBM) solution exploits the Xenio Linkâ"¢ wireless module for use as a high-density line-powered beacon network inside stores. Xenio's system provides a low-cost and operationally practical way to:
Help consumers find products in stores - or be found by a store associate who can help them
Push targeted messaging to consumers' apps at the place and time they have most impact
Capture real-world data from store visits for a more seamless "omni-channel" shopper experience, and to enable offline-to-online remarketing
Xenio's PBM solution includes: Better Beaconsâ"¢ integrated into the lighting network; white label iOS and Android app functionality retailers can use on a standalone basis or embed into their own apps; and a web-based management dashboard for store environment set-up and ongoing messaging/promotional campaign management.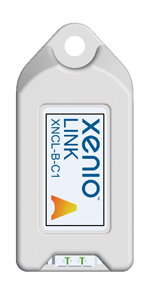 For advanced people tracking, Xenio can help retailers enable sensor tech providers to be more cost-effective. Device makers can exploit Xenio's electric power and wireless connectivity (instead of separately funding those things), and analytics- and operationally-focused software companies can capitalize on the Xenio Cloudâ"¢ that lets them, or their end-customers, easily retrieve and exploit data from deployed devices, using a suite of web APIs.
RLT is a key partner and early mover in the integration of Xenio technology. Together, they offer retailers flawless lighting and the ability to reduce costs and gain greater operational practicality for many of the technology solutions vendors they use today, or are contemplating using.
In today's retail environment, better engaging shoppers - in-store and across the store/online experience - is critical. And taking advantage of advanced people tracking and analytics capabilities offers major opportunities to improve performance. But retailers need a cost-effective, scalable way to do these things - and that's where the Xenio lighting-based platform comes in…providing "the missing link" enabling retail leaders to truly put technology to work.
Related Viewpoints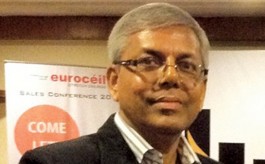 Managing Director, Euroceil
'Innovation is our hallmark'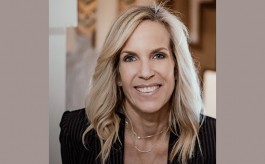 Co-founder & CSO , 3DLOOK
'ROI can't and shouldn't be measured purely by financials'