Scoring goals with Goalsquad
By Nabamita Chatterjee | February 20, 2015
The online store offering official merchandise of top football teams, plans to expand its product range by adding official fan merchandise of other sports and also enter retail stores across the country in the next two years.
GoalSquad.com currently has the official merchandising rights of Europe's top football clubs like A.C Milan, Arsenal F.C, Chelsea F.C, F.C. Barcelona, Juventus F.C, Liverpool F.C, Manchester City F.C, Manchester United F.C, Tottenham F.C., Mumbai City F.C. and Real Madrid F.C. Their inventory covers a wide range of accessories, personal and household items like clothing, cushions, drink bottles, bath ware, caps, car accessories, clocks, flags and pennants, footballs, fridge magnets, glassware, inflatable's, bags, scarves, soft toys, stationery and lots more. Founded by Aashay Shah and Rushang Shah, GoalSquad.com is India's first e-retail website to exclusively deal in official fan merchandise and equipment. Aashay Shah, Founder and MD, Goalsquad.com speaks with Nabamita Chatterjee from Point-of-Purchase to reveal the success mantra of this e-retail portal.
With the official merchandising rights of the popular football teams of Europe, what does this mean to you as a brand?
As a brand it gives us the opportunity and freedom to mould the football merchandise market, and also gives us the first mover advantage to expand into other sports and product categories. Most importantly we sell only official fan merchandise, hence the credibility of our brand is upheld in the customers and suppliers mind.
What are your plans to increase the reach of these type of merchandise in a market like India?
We deliver across India, so we already have a Pan-India reach. A customer can order online using payment methods such as cash on delivery, credit/debit card, net banking, wallets and mobile payments. To reach customers who do not shop online, our aim is to have our products in organised retail outlets within the next two years.
In order to reach more customers and get them to visit our online store, we use social media, community based football events, Google Adwords/Adsense, email marketing and sms marketing.
Can you tell us about your target group and the product pricing?
We may divide our customer base into several segments such as:
Men and women aged between 13 -45
High - School graduates and beyond, Students, young and seasoned professionals
Single, married, with or without children
Earning between Rs. 4,00,000 - 50,00,000 per year
Family members/friends looking to buy football gifts
Psycho graphics: Impulse buyer, loyal, value, quality, brand and fashion conscious (must be seen doing the latest thing), gratified by purchasing products showcasing his/her passion, savvy shopper - doesn't mind spending time to find the product they desire.
Lifestyle: Shops at brand stores, online and in-store, attends sporting based social events, reads sport news, travel and fashion, seeks unique gifts, watches and plays football.
Football fans and users looking to gift something different
We have more than 24 product categories which ranges between Rs 400 - Rs 4000.
With various foreign brands entering the Indian online market, how challenging it is for you as a brand to sustain and maintain a balance in this growth trajectory?
We are not competing with any foreign brands. Our growth and balance depend on the performance of the team, whose merchandise we are selling.
What is the growth in revenue you have witnessed since the launch?
Goalsquad.com is a dedicated football fan merchandise online store that was founded in 2014 by me and Rushang Shah. Football fans across India can now buy the fan merchandise of their choice through our website. In the first year, our revenue was Rs 30 lakh approximately and the expected growth is 100 per cent in 2015 and 150 per cent by 2016.
What are your future plans to expand?
We plan to expand our product range, to add other sports official fan merchandise and also want to supply and stock our products at retail stores across the country in the next 2 years. We already have ISL team merchandise such as Mumbai City FC merchandise and plan to launch Atletico De Kolkata merchandise soon. We are also in talks with certain IFL teams.
Related Viewpoints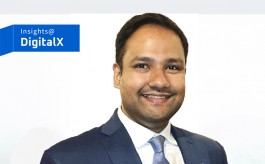 Founder & CEO , LOCAD
"Advertisers today recognize that embracing tech-driven solutions is essential"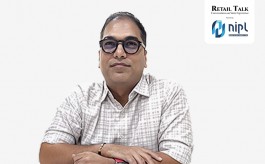 Principal Designer, Shravan Design
"Creativity is about working around limitations"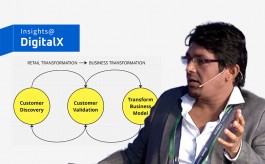 CEO, Digital Tranzform Pvt. Ltd.
"Technology is a medium like clay that can be crafted & shaped into profitable solutions"