Shift to automation, research report tells retailers
By Retail4Growth Bureau | July 07, 2023
For stores without a full-time IT team to maintain their equipment operational, automation is crucial, says this report by Future Market Insights.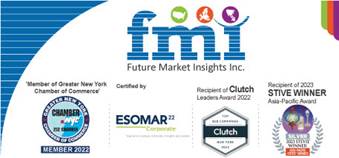 The retail automation market is predicted to be worth US$ 17.78 billion in 2023 and rise to US$ 44.46 billion by 2033, according to a report by Future Market Insights.
For stores without a full-time IT team to maintain their equipment operational, automation is crucial. PoS failures are a common occurrence. For instance, on Father's Day, Target encountered a POS breakdown at busy times that resulted in delays and, finally, the closure of its stores, the report said.
The expansion of machine learning capabilities being implemented into retail automation is having an even greater impact on the sector. RPA makes use of AI to deliver more accurate business insights and data integrity.
In addition, the retail automation industry benefits from rising urbanization, a shift in lifestyle, an increase in expenditures, and higher consumer spending. Retailers globally are reducing workflows to improve their business processes, since doing so increases supply chain transparency and visibility.
Consequently, new methods—like digitization—are being employed, which stimulates the growth of the global retail automation sector during the anticipated time.
Automation has exceeded consumer expectations, decreased pressure to outwit the competition, expanded chances to generate revenue and enhanced organizational effectiveness.
Hence, the use of automation in the retail sector has increased because of its capacity to offer end-to-end visibility, simplify processes, reduce redundancies, and give other advantages.
Market Opportunities
The need for automating superfluous work is growing, which accelerates market expansion. Automation facilitates execution, rapid implementation, and quick organization of a huge amount of data in comparison to mechanical techniques, which lowers overhead costs for businesses.
The beginning of Industry 4.0 provides business participants with lucrative chances between 2023 and 2033. The market is likely to grow as demand for robotic process automation increases in the logistics sector.
Key Takeaways
By 2033, the retail automation market in the United States is likely to expand, with a CAGR of 9.9%.
In light of current e-commerce trends, digital payment is expected to overtake other forms of payment as Americans' preferred method of payment.
The retail automation market was significantly expanding, with a size of US$ 16.22 billion in 2022.
The cloud-based category is expected to have the leading CAGR of 13.3% during the forecast period.
Competitors Winning Strategies
Due to the abundance of retail automation solution vendors throughout the world, the industry is fragmented. While automation technology is still in its infancy, market competitors are in a fierce rivalry with one another. In addition, to stop new market entrants from joining the market and eroding the market shares of the present companies, the established market participants continually innovate by investing heavily in research and development.
These insights are based on a report on the Retail Automation Market by Future Market Insights
Image courtesy: https://www.freepik.com