Six winning factors of shopper marketing at retail!
By Sameer Mehta | April 17, 2018
This article throws light on the necessary Shopper Marketing Tools the retail industry needs to keep in mind during execution of In-Store Campaigns & Activation. The perfect use of the key dynamics like Shoppability & Experiential, 5 Second Rule, employing the right Shopper Consultants, correct Cross Channel Retailing, use of Point of Sale & Data, and CRM could be a game changer for any brand at the retail level.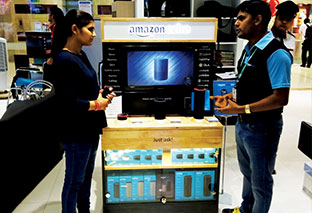 To me shopper marketing involves building awareness, create brand preference, affect selection, deliver discounts at the right time, drive purchase and repeat usage and endorsement- All of this at the Point of Buying. In a nutshell, shopper marketing is a large number of marketing tactics that reach and influence the consumer along the path to purchase. It also ensures that the marketer's take into consideration, usage, service, loyalty and ultimately the consumer's endorsement of the product.
Over the past decade, it has been my observation that most brands tend to allocate only the tail-end of their budgets to shopper without realising that shopper is the thread that stitches together all their consumer marketing efforts. A result of this is that most in-store visual and activation campaigns lack that finesse that would have otherwise ensured a higher impact for a lower dollar spend. However, even if shopper has not been an integral part of a campaigns planning, there are some basic principles than can be integrated into any campaign.
Shoppability & Experiential – A multisensory approach to basics of shopping, that is, turning a desire into a need. This can be affected by several controllable factors some of which are ease of parking, ease of access to outlet, in-store navigation, and cleanliness, lighting, atmosphere, and the 5Ps (product, price, placement, promotion and people). Further, the experiential aspect is key to ensure pick up and trials. Marketers must try and affect as many of the 5 alert senses of the customer as they can on the shop floor.
5 Second Rule – Attention spans of the shopper are limited, now more than ever. Shoppers of today are now even less receptive to advertisement intrusions, hence the five second rule @ retail, that is, communicate in 5 seconds from a distance of 5 feet. Further communication and detailing can be laid out at readability of 1 feet.
Shopper Consultants – Consultants on the shop floor are the most important last mile connection of any campaign. They are the brand representatives and any brand counts on them for effective and clear communication and relevant solutions for shoppers.
Cross Channel Retailing – It is easy to forget about linking digital with shopper, but studies and campaign results have shown the increasing importance of cross-channel retailing. Comscore has shown that increased digital shopper marketing activities (search, content marketing, email CRM, digital coupons) lead to increased footfall at the retail outlets, in some geographies as much as 43%! The lesson here is that, if you have a special deal in a retail-only environment, it is worth the extra $ to shout about it online and drive footfall to the outlet. Amazon Devices is one such brand that plays this game with expertise. Despite all the advances of smartphones and 4G internet, shopping in India is still a brick & mortar experience, and has even influenced the trend of online to offline instead of vice-versa; during sale periods, Amazon offers the same deals online and offline, but it is the offline component of sales that is breaking all the records!
Point of Sale & Data – The biggest marketing opportunity is the customers walking in and out of your stores every day. The biggest mistake is letting them walk out without taking a couple of seconds to learn something about them; it could even be their email address or a quick survey. The POS is still a place where people have learnt to be patient and receptive to disruptions – it could be in the form of small item pick-ups to increase basket size, or it could be to sign up for something.
CRM – An obvious inclusion in any list, which is why I left it for the end. Every marketer talks about CRM, but very few do it right. CRM needs to be beyond just blasting SMS/email/mailers to customers with generic offers of 5% off. In an age with so much data available and so many things to be done with data management/mining/insights, it is the marketer's job to know who they are, how often they shop, what time of the day they prefer, their favourite brands, and what is on their wish list. It is easy to bucket all the customers into a 10% off sale, but the real triggers are those that are personalised. The tools are available to increase customer retention, frequency, brand evangelism, and basket size.
In summation, I would like to say that there are very few truly revolutionary ideas, but a lot can be done with a good idea with exceptional execution. None of the things I have mentioned are truly ground-breaking, but if done right, the results can be very fruitful. To paraphrase, execution, execution, and execution!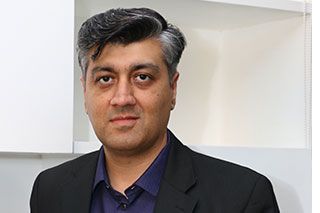 Sameer Mehta, President & Managing Director, Multiplier Mudra Brand Solutions Pvt Ltd. Sameer has been in the marketing services industry with an expereience of 22+ years and has lead various business verticals within the ddb mudra group. He has been instrumental in setting up the trade marketing unit named multiplier & a shopper marketing vertical called tracylocke in India and is a specialist in " solutions at point of buying " for multiple clients across industires led by customised technology driven solutions.


Related Viewpoints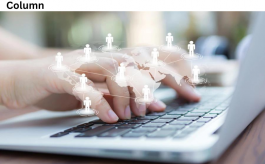 CEO & Co-Founder, MoEngage,
'Need of the hour is unified data & deeper customer insights'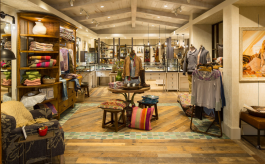 Chairrman, JGA
Can store design support retail sustainability?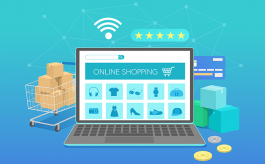 RVP - Sales, Denodo India
Tech Talk: Why data virtualization and data fabric are critical to the future of Retail