'Someone has to take the lead in implementing phygital'
By Smita Sinha | May 09, 2019
In a chat with Point-of-Purchase, Ali Hussain Cochin, Director, ThinkPoint, a company that provides dynamic LED solution, shares his take on what will make phygital successful in India and more.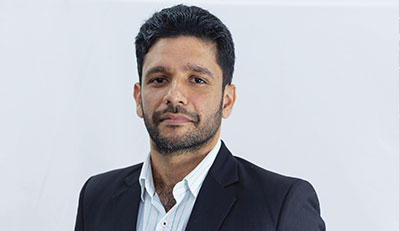 Today brands and retailers are constantly exploring newer ways to improve customer experience by reinventing service offerings and redesigning the whole back end of the organisation. To create a seamless shopping experience, brands today need to build an integrated approach with unique and tailored offerings. Harnessing the power of artificial intelligence, big data analytics and other new technologies is expected to reap maximum benefits. Enter phygital, the new buzzword that promises a tech enabled, seamless and integrated retail experience and operation. In a chat with Point-of-Purchase, Ali Hussain Cochin, Director, ThinkPoint, a company that provides dynamic LED solution, shares his take on what will make phygital successful in India and more.
To begin with, can you talk a bit about the technology solutions you provide to retailers?
ThinkPoint is known in the industry for its technology and innovation. Currently, we are working on dynamic LED solutions, which we call the Smart Wall, which can be integrated within the store or the shop in shop area of the stores. We also provide digital solutions that enable brands to control their screen and push content.
In technology, our core focus is to provide a retail experience solution to brands and retailers. Through RFID, NFC proximity, analytics, CMS and android based solution, we provide retailers and brands with deeper real time data at the physical store.
Do you see any technology spending patterns among your clients?
Indian brick and mortar retailers are still evolving from the technology point of view. Many brands and retailers are now thinking about using and integrating technology due to which there is a lot of prototyping happening at the retail space. Though there is an awareness among the brands regarding technology, there is a lack of confidence in adopting the technology because Indian retailers and brands are looking for more case studies which are based in the Indian context. They are measuring the pros and cons before implementing phygital at the retail level. The retailers are also concerned about the ROI, as the technology comes with a cost.
There is also a lack of aggressiveness in adopting phygital among the brands and the retailers. They are still at the trial and test phase.
In the context of technology in retail, phygital seems to be the buzz word now. What is your take on it?
When we talk about phygital, we have to think from the perspective of consumer behaviour, the retail brands and the retail format context. Phygital is a vast technology, it is not only about creating an experience or putting technology at the retail front. It is also about the kind of retail space and the kind of elements that can use phygital. From the Indian market context point of view, premium retail brands should come forward and implement such kind of scenarios in India.
Phygital might not be successful in hypermarket or supermarket retail because the ROI is less. Also, most of the Indian consumers are still more comfortable with human interaction rather than using technology. But the higher-end of the retail segment is different, there the customers would love to experience things and would be more comfortable in using technology.
A very important aspect of the overall scenario in term of phygital is the perspective of the brand and what measures they are taking for the success of phygital in India. As a RSP we cannot do the right thing at the wrong place. It is for the brands or retailers to put the right technology at the right place, which is very important at the initial level of strategy or planning.
In your opinion how will phygital change the Indian retail scenario? Where do you think India is headed in comparison to other countries?
Indian retailers are still at the initial learning phase. The change is happening in the industry, the infrastructure for phygital is building up, and customers are also evolving with the technology advancement. Today customers are more aware due to the instant availability of online platforms. They have the power to understand the brand and what they want and how they want it to be. The customers are ready for phygital experience; now is the time for brands and retailers to use this opportunity and put forward the kind of technology that will enhance the buying experience and take retail to the next level.
It is difficult to compare India and the international market, the markets are very different. The global market is already providing phygital experience as customers are comfortable with self-service. So the checkout counters are fully automated. In India, retailers are still evolving. But in the premium segment, there are customers who are more technologically more savvy, which gives us the opportunity to implement this technology.
Do you think mindset is becoming a barrier?
It is not about the mindset, it is just that we don't have enough case studies rooted in the Indian context. A good case of our own market or our own retail scenario will serve as a booster element to make phygital successful in India.
In your case, what sort of phygital elements do you provide to retailers?
We provide RFID, NFC proximity, CMS based solution, Android based solutions and analytics to retailers and brands. We are capable enough to create whatever is required by the brands/retailers. Phygital is not quantifiable, it is completely custom made to order. And it completely depends on the brands/retailers' brief, based on which we create the complete solution for them using technologies like AI, IoT etc.
What is your vision, in terms of contributing to the growth of phygital in India?
As a solution provider, we keep hunting for new kind experience marketing solutions based on AI and IoT, which is already in use around the world. We try to bring such solutions to the Indian market and make it more affordable for our clients. There is a phygital capability which is being developed by us, which we would like to see in action. But we need a trusted brand /retailer as a partner who is ready to do the initial deployment of our solutions. This will lead to more case studies which can be taken ahead for overall development of phygital.
What challenges do you see in integrating phygital at the stores?
There is a lack of infrastructure, connectivity and wiring for developing this kind of scenario at the store. Secondly there is no trend in the market to adopt phygital, which comes with cost and ROI, due to which we fail to implement the solutions and the brands fail to implement the idea.
Finally, what do you think will make phygital successful? Any tips you would like to share?
As a solution provider, I would say build trust in the technology from the ROI context. It's high time that we started doing it on a trial basis. And most importantly, someone has to take a lead in the market; they have to come forward and start implementing phygital. Then we will start seeing some quantifiable results. This will help the industry start using technology. Moreover, we need to start talking more about phygital. The industry has to come together and push it and build up more energy around it.
Related Viewpoints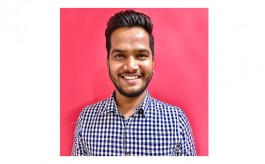 Head- Projects at Universal Sportsbiz Pvt Ltd
"Virtual trial rooms, digital screen and self-checkout kiosks can see change in spends" : Dharmendra Sharma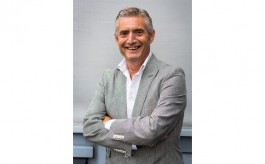 MaRC- Global Development Director for Shop
At a time fraught with uncertainties, where is the global retail industry headed?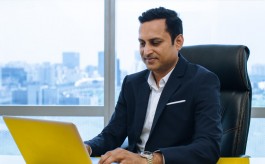 Managing Director, Tupperware India
'The spend in technology will increase' : Deepak Chhabra, Managing Director, Tupperware India