Start-ups are leveraging the latest digital technologies to address unhappy consumer needs: Report
By Retail4Growth Team | March 18, 2020
According to EY survey, 60% consumers across age groups said that social media was an important influencing factor to try a new brand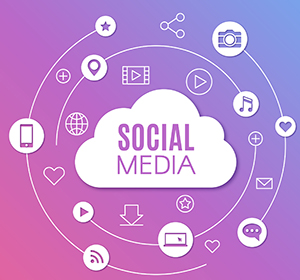 EY's latest report 'Incumbents to disruptors: Adopting the start-up culture for innovation' statesIndian consumers are evolving rapidly, getting closely connected, sharing more information and are becoming more demanding, at the same time, several start-ups have started mushrooming to address unmet consumer desires. These start-ups are highly adept at spotting the unhappy consumer through digital means and then leveraging the latest digital technologies, such as data analytics, to address their needs. Individually these start-ups may not pose significant threat to the large consumer product companies, but together, they are forming a formidable challenge.
Pinakiranjan Mishra, Partner and National leader, Consumer Products and Retail, EY India said, "Today, start-ups are giving tough competition to the large consumer product companies. Thus, it becomes important for the incumbents to set an agenda for identifying evolving customer needs with speed and provide products and solutions to meet them. It requires a rewiring of how these companies have operated traditionally and adopt speed over perfection. With the advent of emerging technologies, which are disrupting the consumer products marketplace, large companies must make fundamental changes in their company's operating model and inculcate the agile start-up culture."
EY's consumer survey across cities, age-groups and income brackets along with in-depth interviews with start-ups and large consumer products companies aimed to get their perspective on what Indian consumers want and how they make purchase decisions
60% consumers across age groups said that social media was an important influencing factor to try a new brand.
75% consumers chose to try a new brand because they thought it was 'better-for-them' (i.e. free from harmful ingredients, more effective or healthier).
Value-for-money continued to be a critical factor while making purchase decisions. It was the second most important reason for trying a newer brand.
Indian consumers exhibited a strong appetite for premium products as they aspire for greater value, healthier products or natural ingredients. 80% consumers are willing to pay up to 25% higher prices if they receive the desired value.
Key differentiators between incumbents and start-ups: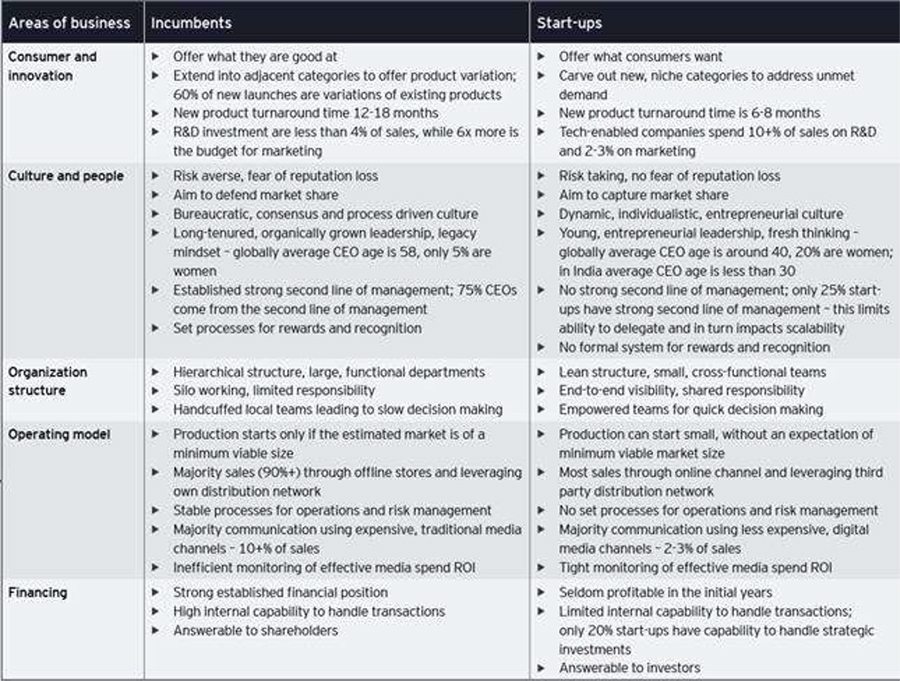 The measures through which incumbents can inculcate the start-up culture to drive agile innovation, are:
Keep consumers at the heart of every decision
Foster innovation-led culture
Design lean organization structure
Develop a flotilla-like operating model to support multiple niche brands
Invest with long- term vision