Style Baazar aims at 150 stores across East by 2021
By Swaminathan Balasubramanian | September 25, 2018
Kolkata-based Style Baazar boasts of providing best in-store experience to the customers in the East and Northeast regions. The retailer aims to change the way shopping in East and Northeast is experienced. According to the retailer, even today, many of the small towns in the Eastern region run on stock-and-sell in a rack model. Having an established name across the Eastern region of the country, Shreyans Surana, Director, Baazar Style Retail speaks to Retail4Growth on the expansion plans. Edited excerpts.
How many stores do you have in the Eastern region of India? Are you planning to explore outside the existing market?
We have 54 stores across 6 states in the Eastern region of India. We are majorly present in Assam, Tripura, Odisha, Bihar, Jharkhand and West Bengal. We want to focus only on the Eastern region of the country as we feel this market is still unexplored.
What are the typical sizes of your stores?
Our stores are sized are between 8,000 sq ft – 12,000 sq ft (stand-alone). Our shop formats come with the concept of a mall where a family can enjoy shopping together. We mainly sell garments and non-apparel items such as appliances, bed-sheets, towels, imitations cosmetics and more. We are located majorly on high-streets.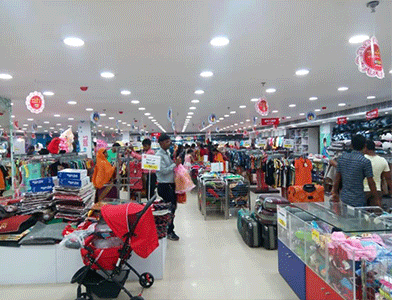 What are your expansion plans?
By the year 2019, we will be having 75 stores. By 2020, we aim at 110 stores and 150 stores by 2021. We want to focus only on the Eastern and Northeastern regions of the country. We believe that all 12 states put together have a population of 50 crore. There are many towns which have not seen an organised format of retailing in our segment. We would like to unleash the potential in such regions.
To what extent is in-store design becoming critical for emerging cities?
We bet bigtime on ambiance because even today, for many of the tier-2 and tier-3 cities, the highest expectation is a shop with air-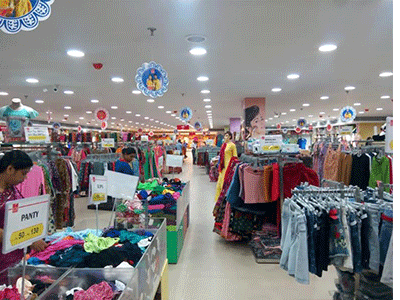 conditioning. Rather than just a cash transaction, we aim at creating a memorable shopping experience in the minds of customers. We spend on merchandising, providing open space to walk around the store, mannequins and lighting. And we also have a common theme for stores across the cities.
What type of activities do you conduct in store?
We do regular customer-engagement activities. We found our customers plan the budget and shop. So, we plan activities that will make them visit our shop again and again, regardless of their purchase decision.
Related Viewpoints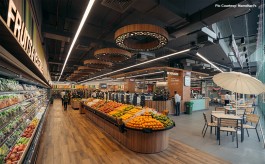 CEO, Namdhari's Group
Can retail bridge the gaps in organic food eco-system?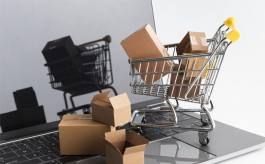 Co-founder & CEO, Ace Turtle
"A good omnichannel strategy will help redefine operations & deal with unforeseen challenges efficiently"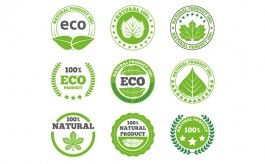 MD & CEO , Arrow Digital
"Most brands are eager to adopt green technologies but lack the information"