'Survival of the Fittest holds true even in retail'
By Payal Gulati | December 24, 2019
Jagmohan Batra, Founder and CMD, Aaryahaan International, shares his views on the emerging technology solutions and what is driving the development of such solutions.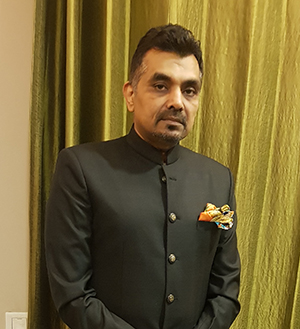 Aaryahaan International brings state of the art technology and service to help retailers, mall operators and exhibitors grow their business and productivity and in the process giving offline retailers a level playing field. Jagmohan Batra, Founder and CMD, AaryahaanInternational, shares his views on the emerging technology solutions and what is driving the development of such solutions.
Can you tell us more about your company, how it was started? And the solution you offer for retail?
Aaryahaan International (P) Limited, is a Delhi based company, founded by Jagmohan Batra with business units in Commodities, Minerals, Oil & Gas, Realty and more. This division of Aaryahaan is a team of skilled engineers with immense knowledge and experience of deployments of networks, integration of diverse technologies like wi-fi, RFID, camera and software solutions. In 2015 Aaryahaan ventured into retail technology and became the exclusive agent for state-of-the-art retail analytics and retargeting solutions from Germany by MiNODES GmbH, giving brick and mortar retailers a level playing field against their most threatening competition - online retail.
After having successfully executing and implementing MiNODES solution and technology with the likes of Select CityWalk and DLF Malls to name a few, Aaryahaan has now, not only integrated other complimenting technologies to take the solution to another level but have also evolved and developed an indigenous technology which we offer now.
We essentially capture the shopping journeys and behaviour of the physical shoppers and are able to target these visitors on the basis of their location-based preferences. Our unique solution matches offline customer data with online profiles and allows marketers to target more relevant ads to users than ever before.
We deliver answers tailored to your business needs by integrating a comprehensive set of technologies and tools, including Wi-Fi and Beacon technology using our state of the art solution. In short, we are the "Google Analytics" for brick and mortar retail stores and malls. We deliver transparency about consumer behaviour in offline locations, such as retail stores and shopping malls. Providing transparency is only the initial step; we then use this data to identify ways to measure the change in consumer behaviour and advise retailers and mall operators with actionable decisions they can take in order to do so.
What market factors drove the development of such a solution? What is the demand for such solutions?
The evolving and threatening online retail/e-commerce has an undue advantage over the traditional offline retail businesses i.e. complete knowledge of consumers online journey. This inability to collect information and transparency of consumers' preferences not only created a vacuum but also put the offline retailers at a disadvantage when compared to the online competition. Up-to now the offline retail relied more on gut feel than real data, which called for a cause to action and many developers worldwide started developing solutions to map shoppers' offline journeys. We at Aaryahaan created a team of highly qualified professionals who helped us select and bring together the best available technologies and integrate them to eventually create a comprehensive and effective solution for brick and mortar retail.
Who are your clients? What kind of partnership arrangement do you have with them?
The core of our philosophy is "information & understanding", we do not have clients and we call them partners. This is because this journey is about understanding consumers and gathering information about their behaviour, which we believe can only be done if we think like the retailer itself. Ours is a B2B solution and any retailer (small or big) is our prospective partner. We have executed our solution from a 300 sq ft. to approximately 2 million sq. ft. retail facilities.
Read the full interview in December 2019 Edition of Point-of-Purchase Magazine.
Related Viewpoints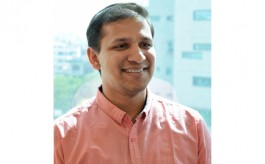 Executive Director, Madame
'Retail design solutions have to tell richer stories, create bolder experiences' : Akhil Jain, Executive Director, Madame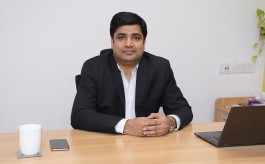 COO, V-Mart Retail Ltd
Small town India will spur organized retail growth : Vineet Jain, COO, V-Mart Retail Ltd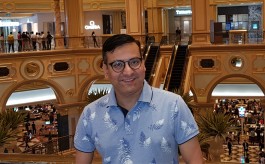 Director, Shilpi Designers
Leverage data to create well designed experiences: Bhavin Khatri, Director, Shilpi Designers