Tech @design: How retail designers can think beyond a store's four walls
By Retail4Growth Bureau | July 04, 2023
How to integrate technology seamlessly? This is a particularly critical question for retail designers in the business of helping their clients deliver the right in-store experience. In this column, Ken Nisch, Chairman, JGA, offers some insights on how retail designers can think technology to craft a customer-centric experience.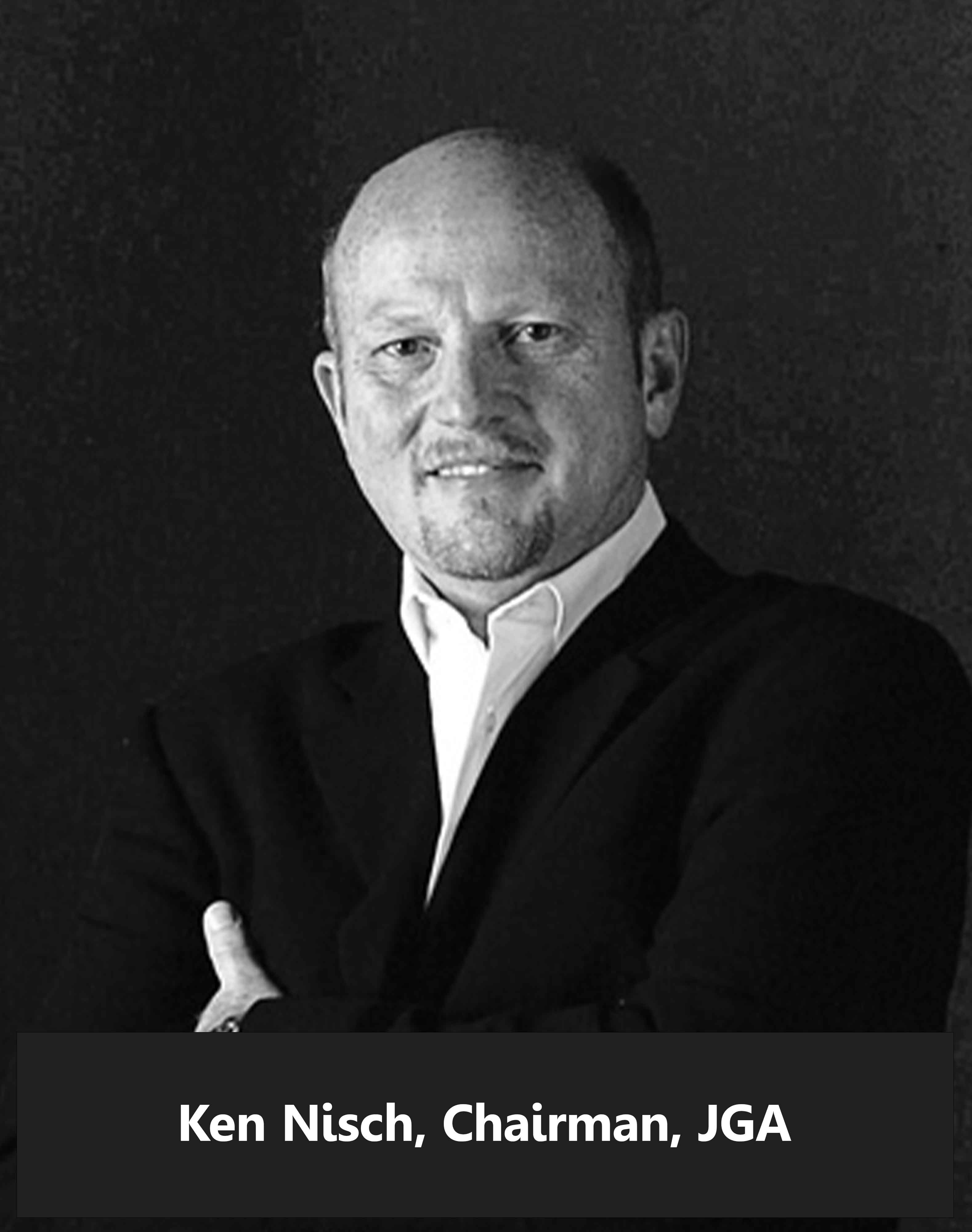 Technology does not take the place of great service, great product, great experience, or a great brand. Technology is only a "facilitator" of all the above - whether in terms of providing an intuitive and familiar interface to the shopper moving seamlessly between physical, digital, and social channels; shortening their wait in line; making their shopping experience more entertaining, timely, and customized; or in terms of helping the retailer understand more about the consumer.
From the store designer's perspective, some of this technology is ambient and un-intrusive to the customer's experience In other aspects, technology is front and center (if you have been to any quick service restaurants lately, where the digital menu is front and center, or a big box retailer where in most cases the checkout is now customer driven), you know exactly what I mean!
Integrate VS isolate!
The retail designer's challenge is to help present these technologies either at the beginning or the end of a transaction, where it's not intrusive - where it could possibly make the customer see it as an additional "job" or where it's inconsistent with the overall brand experience. Here, our role is to in concert with the interface designer, and look at ways to integrate vs. isolate this new and rapidly ubiquitous element!
One of the big challenges of both of these technologies from a designer standpoint, is the lack of an "attachment" associated with placing an initial order relative to suggestive selling (most interfaces still do not understand the preference of the shopper, a family with children, solitary consumer, even what the customer may be wearing or the attitude that the customer is in at the day). At this point (likely soon to be overcome through AI) it takes an empathetic and, in some cases, sympathetic human being on the other side of the counter to read the customer and understand what else they might be open to consider. Even simple elements of attachment relative to typical impulse items within the checkout process can be significantly impaired when technology takes the place of a human.
Rebuild the transaction process- Complement Vs Conflict
Because the lines are often shorter, the turnaround process faster, and even aspects of the bagging process quite different than what we are used to in say, a grocery, drug, or convenience store, the extra candy bar won't "put itself" in the bag, while we are "idle" having a transaction completed for us rather than by us. When we are actively engaged in the checkout process, that moment of temptation is instead a focus on placing, scanning, and paying for items, something that typically would have been done by store staff. We as designers have to rethink, dissect, and rebuild the transaction process, that if done successfully, overcomes this last and important selling opportunity. Designers need to think about the shopper's journey, breakdown and reinterpret the new steps of this journey, and ways to complement vs. conflict with technology.
Broadcast selling within the store
Many retailers are finding ways to utilize their best and most productive salespersons through the use of in-store technology. This approach to technology allows the associate to increase their productivity and therefore their compensation to "clientel," during the many off traffic times within retail, and do so through creating a place for "broadcast selling" within the store environment.
While clienteling may have often been done off the floor in the past, today in light of tight staffs, and the need to be able to access and find availability of product in real time, this activity increasingly has moved on to the salesfloor. The win-win has been in many cases the elimination of traditional cash wraps which frees up space. It is also the ability to place broadcast selling positions strategically in stores where the salesperson is in the best position to help and engage the customer DURING the process of selling vs. AFTER the customer choices have been made.
This multi-purposing environment, enabled through new technologies - from mobile POS to digital try on, access to "endless shelf" inventory and in some cases even proximity to support facilities such as fitting areas - eliminates many of the associates' "steps," and allows them to stay fully focused and engaged on "live" customers as well as during off times, engaging remote clientele yet within the background and context of the actual selling environment. Many of the tasks associated with remote selling - be it packing and shipping, returns, and special orders- are also enabled through flexible technology and support areas.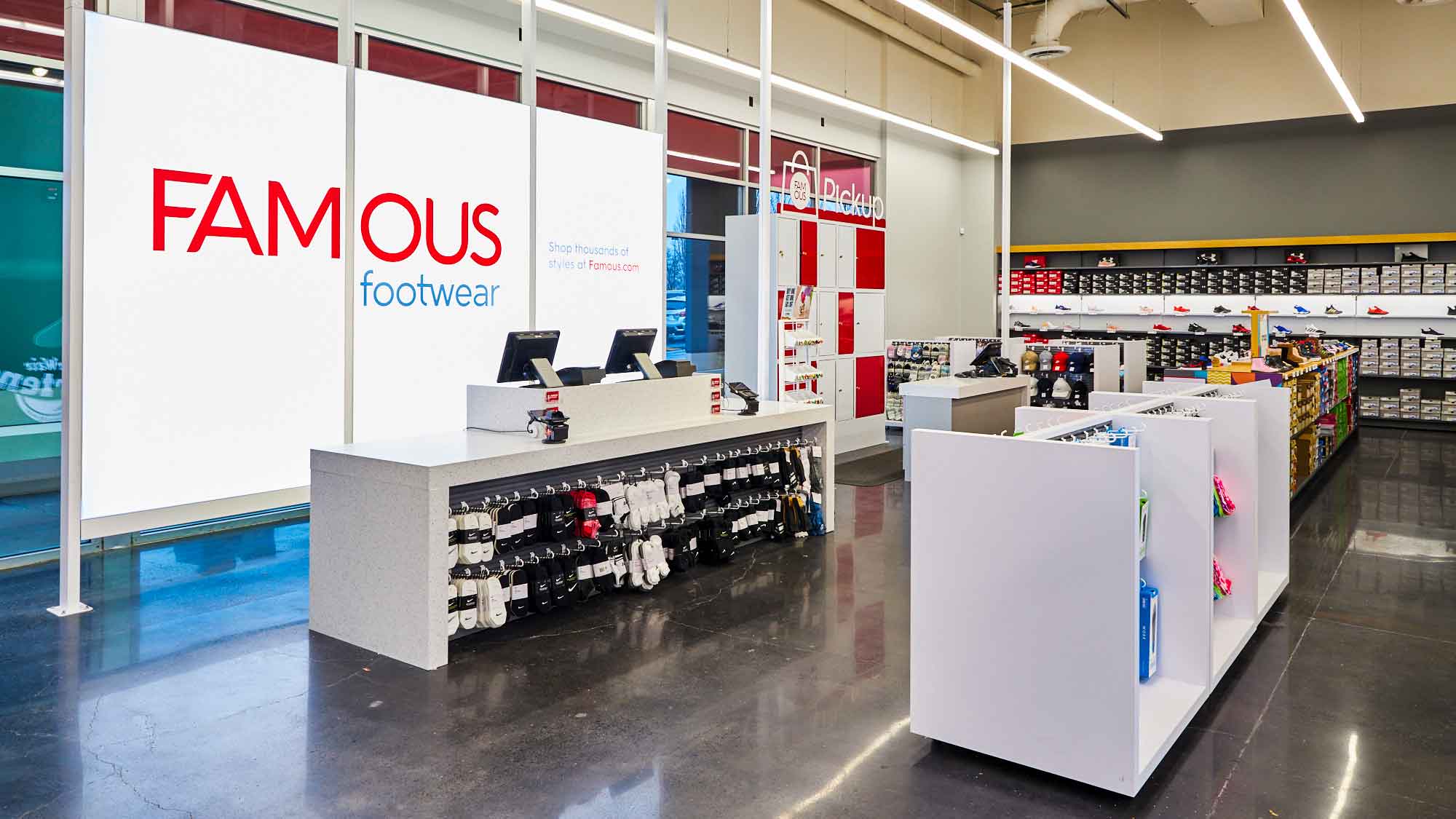 Converting customer engagements into opportunities
Customers are increasingly aware of the value of physical complement to the digital purchasing environment. Very often this is supported by an approach to BOPIS, where the customer has access through a digital code to in-store "lockers," their purchase is already pulled, paid for, and ready to go. In locating these lockers in places where there is a high level of chance of return "recovery" through suggestive associate selling, the friction is taken out of the initial interaction while still allowing opportunities for the store to benefit. This brings in previously primarily digital customers into the store, exposing them to a product with immediate gratification, and through careful merchandising, to a wider range of products than they maybe typically bought in the past.
From a designer perspective, much like the classic "kitchen triangle," the need is to make the the customer journey different and through careful planning of proximity, flow, the purchase and the return cycle, look at these customer engagements as opportunities.
Technology today is often brought into the environment through digital interface. Some of this interface may be more around activating the store by adding entertainment, imagery, and energy. Here, technology supports what was previously handled from a more "analog" perspective - think display, mannequins, forms, etc- very time consuming and "stick built." Also, because of the cycle of execution and renewal, it turns at a much slower pace, is very difficult to localize, and has to be approached from a one size fits all perspective from a content's standpoint.
With rapid evolution in the quality, lowering of the price and improvement in quality and durability, digital surfaces now can be bold, are freed up from the geometry of the classic "screen," and can literally range from an entire environment (think projection mapping) down to literally a shelf edge within the health and beauty aids department. Today we see this as being developed into digital fixtures, where the actual element itself becomes a signage vehicle to shapes such as spheres, ribbons, and floating see-through surfaces.
Designers very often are seduced into what is new. While there are very few environments today where digital surfaces are not a candidate, it takes a skillful designer to find the right balance between how, where, and to what extent these services complement or overwhelm the overall store experience (overwhelming not necessarily being a negative). The screen itself is not a solution, just a vehicle for great content that often is outside the retail designer's control. This is a classic case of "be careful about what you wish for" - will creating large screen areas without a high level of confidence in terms of the quality of what comes on the screen match and enhance your experience vision.
In summary, technology has to be understood in the context of reducing labor while enhancing service. It needs to be considered as a way to activate, energize, and enhance the relevance of the store to your target audience or consumer. Finally, look at technology as a way to build the store's opportunity beyond its own "four walls" . These are the areas of interest and responsibility for today's retail designer.
Pics Courtesy: JGA
Related Viewpoints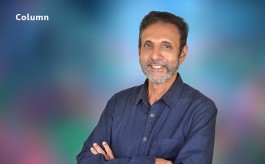 MD, Rave Design
How malls are redefining India's Tier II, III economies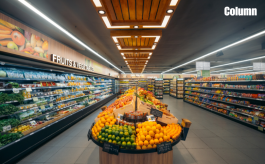 Head of Brand Marketing, Simpli Namdhari's
Retail as an influencer for healthy, eco-friendly practices