'Technology will get embedded into retail companies' DNA
By Smita Sinha | March 08, 2019
Abhishek Kapoor, Client Partner at Singapore-based technology company OneX, talks about the scope for technology in retail and the company's solutions to be showcased at In-Store Asia 2019.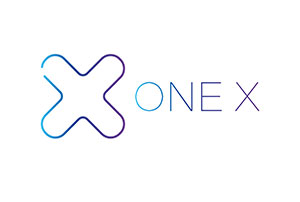 Singapore-based technology and OEM agnostic company OneX, which provides customised and curated solutions to brands and retailers across the globe, is now tapping into the fastest growing economies, including India. The company will participate in this year's In-Store Asia to showcase two of their marquee solutions for both brick-and-mortar retailers and e-commerce players. Retail4Growth catches up with OneX's Client Partner, Abhishek Kapoor, to know what they have in store for Indian retailers and what drove them to take part in ISA 2019.
Can you first tell us a bit about OneX's USP?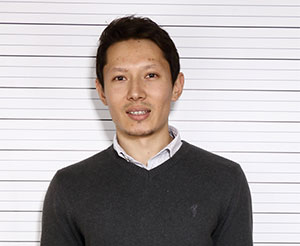 We bring to the table a unique consultative problem solving approach for the retail industry. We are a technology and OEM agnostic company with the sole purpose of providing highly customized and curated solutions to our clients. With our headquarters in Singapore and our existing market in China we now aim at exploring India as a Geo. We are now tapping into the fastest growing economies with possibly the largest customer base in the world. This helps bring a distinctive edge to our solutions.
What kind of tech solutions do you provide to the retailers?
Our solutions are derived from the challenges that retailers face today. These solutions could range from hardware projects and software modules to large scale transformation projects.
To begin with, we are planning to launch two solutions in India. While one is centred around video analytics and data reporting, the other one is targeted more towards modern retailers for their professional shooting requirements. We intend to bring many more solutions as we penetrate the market more.
How do you help catalyse the design thinking philosophy of retailers/brands to make them more innovative?
Our base methodology works around the principles of design thinking. This means that we do not go by the norms of the OEM alone. Essentially we believe that if we have to service our clients, we have to understand, ideate, analyse and deploy a problem solving philosophy while working in collaboration with the client.
At OneX, our process runs around the customer and their most critical needs. We then integrate these with our R&D team in China and Singapore, post which we brainstorm on these solutions with the client. This idea is then taken to a prototypical mode bringing the integration of hardware and software and is tested as a POC in one retail store. Once the client is convinced with it, only then do we look at a mass scale implementation. Hence it is important to ensure we understand the need of the client and then arrive at a solution and not the other way around.
How do you foresee technology changing modern retail?
As of now we see technology getting into two dimensions in modern retail. One as a pure play creator, as a marketing tool for both online and offline, and more as a point of interaction between the customer and the brand. The second aspect is inbuilt, integrated and forms the invisible technology which is put in place to capture data from various sources and which turns data into meaningful pre-emptive and predictive insights. This derived intelligence further helps reduce negative labour, overheads and existing inefficiencies in an organisation. Technology will get deeply infused into the DNA of the company which will make retailers smarter and be the gateway to provide highly personalised customer experiences.
Can you cite an example of how your tech solutions helped a retailer?
We would like to share the example of our R&D firm, OP Retail, and the work they did for Mammut. Our partner developed a fully customised member recognition, customer traffic details and heat map generation module which fed data into a mobile application enabling quicker time for action and better governance.
How many brands are you working with?
Across the globe we serve over 500 brands across 100000+ stores in collaboration with our member firms.
You are also participating at the much awaited In-Store Asia (ISA) 2019 show. What led you to participate?
Well, ISA is the largest trade fair in the Indian subcontinent for retail resources and brings together the best and most innovative companies, consultants, service providers and manufacturers. The sheer presence of all industry leaders and senior influencers under one roof is astounding. Moreover ISA's association with EuroShop Dusseldorf adds to the charm of the event.
What solution will you be showcasing at ISA?
As a pilot in India, we are launching two of our marquee solutions. We are targeting two segments - brick-and-mortar stores and ecommerce players.
For the brick and mortar stores, we are providing an end-to-end solution which will integrate a host of services such as best in class video analytics, customer recognition, data capture from POS, customer traffic analytics and real time remote operational management, enabling these organizations to make smarter decisions.
For the ecommerce players in India we are launching a fashion shoot solution called "Q shoot". This is an integrated software and hardware solution that caters to the growing need for high quality professional shoots. It can be used for range of functions - from actual shoot to the organizations' system software from where it can be used for online representation or for store plannograming.
What are your expectations from ISA?
Well, I am sure ISA is going to be just as good as it promises to be. We would want to drive conversations, listen to leaders in this industry and learn from the best in the market. We hope to have ISA as the right launchpad for our products and services and generate good market traction with this platform.
Related Viewpoints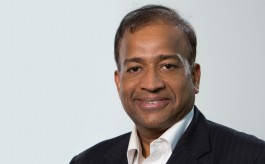 Business Strategist and Angel Investor, and former Asia Marketing Head of HP
'Predictive analytics help retailers get smarter, more efficient and reduce costs'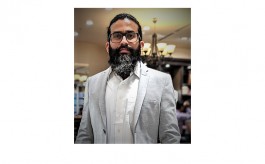 Senior Manager – Retail, Aspire Systems
Identifying the right technologies is key for businesses : Abhishek Mahajan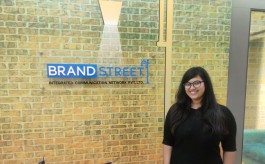 Business Head (North), Brand Street Integrated
'Only tech disruption will make shopping experience WOW'