"The Art of Creating Impactful VM Omni-Channel Retail"
By Satarupa Chakraborty | March 06, 2018
Visual Merchandisers can make sure the brand impact, artistic flair, cleverness and creativity are apparent across all channels.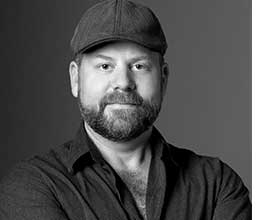 Visual Merchandising is one of the most artistic and vital aspects among all roles that create a great retail brand and shopping experience. In a world of new technologies, online shopping and vast sales on top of sales is the art of visual merchandising that creates the impact to entice and satisfy customers keeping brands relevant and revered in this competitive market. Visual Merchandising has primarily been used as a tool to create and maintain captivating in-store experiences, but how can visual merchandising be used as a tool to maximise impact across all your customer channels? What does Omni-Channel mean and in particular how can Visual Merchandisers contribute to the success of this new shopping paradigm.
Convenience and inner connection are the most important factors in Omni-Channel retail.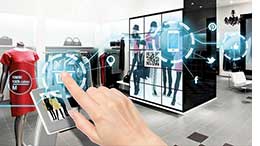 How do you get the product you want, whenever you want it and wherever you want it….all at your convenience?
Let's say you are shopping in a store and they run out of the product you want- quickly the sales person, the in store kiosk or your phone can help you find the product online…and wherever it is… you have it delivered wherever you wish or you pick it up wherever you want. Visual Merchandisers can make sure the brand impact, artistic flair, cleverness and creativity are apparent across all channels.
Vice versa….let's say you are shopping online and want a particular product that very day – the website or app automatically guides you to the existing stores in your area and suggests options for same day pick up or delivery. You discover the product is at the local distribution center. You're delighted to find the experience feels more like a boutique store or showroom than the back door of the factory. While you are there you learn more about the brand you love and receive incentive to visit your neighbourhood store.
Omni channel is a very powerful medium to use for marketing, educating, and creating awareness. Omni-Channel retail gives shoppers ultimate convenience, flexibility and the same exciting influence of great Visual Merchandising.
Here are some tips for Visual Merchandising teams to embrace Omni-Channel Retail:
• Identify your channels. There are several shopping options or channels available to today's customers. Which channels are the most important for your brand and target market? Focus on those.
• Be consistent with your brand image and connection across all channels. Be clever, creative and find ways to make each experience rewarding and exciting.
• Embrace technologies like video, QR codes and augmented reality to create impact while making purchasing seamless and easy.
• Turn visual focal points into engaging points of entertainment, information and purchasing options. Turn store windows and feature displays into instant revenue generating profit centers.
• Ensure all channels for picking up or receiving products receive visual merchandising attention. Add colour, logo and messaging that reinforces the brand image for customers that wish to pick up at the distribution center, home office or back of store.
• Turn static advertising images like magazine ads, catalogs, billboards or benches into experiences where customers can engage their smart phones to learn more and purchase easily.
• Pay attention to your brand packaging.
Most online purchases, even luxury products, arrive inside a clear plastic bag as compared to the in-store experience where your package may be wrapped in tissue and placed in a branded bag. Think about how you want your customers to feel when they receive your product across all channels: in-store and when arriving via the mail.
• As purchasing powers shift with New Millennials and Generation Z who are the most familiar and comfortable with online shopping, Visual Merchandisers can create a seamless connection and consistent brand image between in-store and online experiences. We should give shoppers the best of both worlds.
Related Viewpoints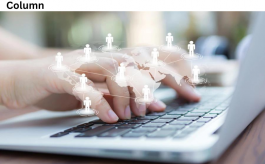 CEO & Co-Founder, MoEngage,
'Need of the hour is unified data & deeper customer insights'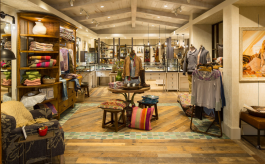 Chairrman, JGA
Can store design support retail sustainability?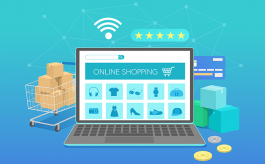 RVP - Sales, Denodo India
Tech Talk: Why data virtualization and data fabric are critical to the future of Retail