The Business of Design in Retail Experience
By Surender Gnanaolivu | April 18, 2018
HONEY, I SHRUNK THE CRE! The impact of technology on customer service in connected retail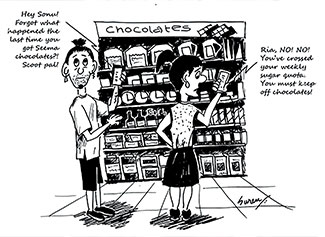 Retail Technology has become an integral part of customer service today. Artificial Intelligence, machine learning, IoT, augmented reality and virtual reality combine with data analytics to deliver predictive personalized experience to consumers. This has given both the shopper and the customer care associate (CCA) the power of information literally in their hands.
Undoubtedly, the biggest disruption of this age that enabled this paradigm shift is the mobile phone. Who would have thought that this hand-held device, invented by Motorola in April 1973, would one day be our around-the-clock personal CCA? With this, consumers have the power to choose their shopping journey in terms of place, product and price at any time they choose to do so.
Today data is indeed gold! With Machine Learning and Artificial Intelligence, the more we engage with this digital CCA, the more the data. The more the data, better is the predictive service. On the flip side, someone sitting on some cloud, who is not God, knows all about us and predicts our likes and dislikes based on our past behaviour! For those who fear data misuse, there is blockchain and cryptography that carries the hope of survival for humanity.
The sci-fi like Amazon Go store in Seattle brought imagination to life by showing how the digital CCA, in the hands of the customer, works right from customer recognition to billing when leaving the store. Their patented sensor fusion tech billing help deliver the promise of 'no lines, no check-out' for its connected customers. Jack Ma followed suit closely with the same concept in its Hema stores in China.
Augmented reality, in the hands of the consumer, helps offer unimaginable decision making tools to connected customers. Customers can see virtual models on their phone screens wearing the fashion garments they choose, access product information by merely pointing their smart phone cameras at the product or get style tips from an interactive virtual stylist on chat bots.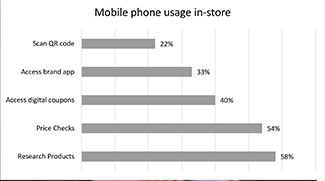 This tech innovations are slowly becoming the new normal of service expectations from brands and their stores. The Retail Drive Consumer Survey, fielded by Google Survey highlights the key behaviour of connected customers on shopping trips at physical stores.
Those who think that technology is something for 'customer engagement', often interpreted by many as 'time-pass', and not for assisting in sale are in grave danger of soon becoming disconnected with the connected customer. Its time to realize that the CCA has shrunk into a palm sized interactive device that can deliver intelligent and empathetic service anytime and anyplace. I am not discounting the advantage of a live CCA using technology to enhance human touch to deliver the ultimate customer service.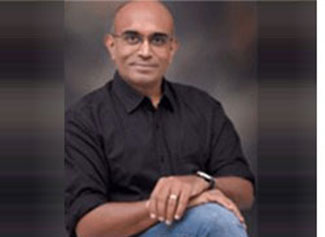 This phenomenon has impacted the way retail design and display is looked at today. It has definitely added 'Tech' to it conventional definition of being an 'Art and Science'. This has brought on the collaboration of design, display, digitization and data to enable the digital CCA to engage meaningfully with customers. The new digitized Zara store in London is a great case study of the transformation of store experience impacted by the digital CCA using mobile digital tools for ultimate convenience and styling. This collaborated impactfully with brick and mortar embedded technology encouraging Inditex to focus on opening more omnichannel stores serviced by the digital CCA.
No more can retail design and display professionals ignore digitization, data and technology on their drawing boards. The digital CCA is here to stay to deliver truly engaging shopping journeys and I think there is no option for retail designers but to embrace this reality. Soon I see store designers and visual merchandisers designing environments directed by the objectives of a digital CCA to ensure stores they create attract and engage with the connected shoppers of today. How cool is that?
Related Viewpoints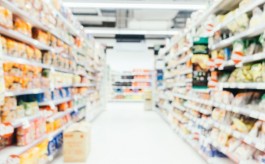 Chief Executive Officer, APAC, Denave
'Increasing operational costs are driving renewed focus on merchandising assortment'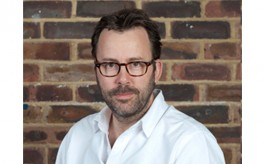 Associate Director (Design), rpa:group
'Technology is still a tool and requires a skilled eye to apply it for best effect'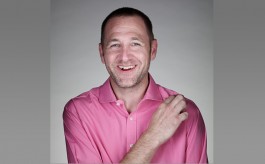 Founder and Creative Director, Quinine
Some great examples of sustainable retail practices