The business of selling sound
By Susmita Das | November 25, 2013
HARMAN India has made significant investments in the India market to offer customized audio and infotainment solutions. The brand has established two large development centers in Pune and Bangalore, which are the fastest growing markets for the brand. In addition, the company has also established a manufacturing facility and a state-of-the-art acoustics lab in Pune. To know more about HARMAN'S retail plans across India, VM&RD caught up with Sharath Santhakumaran, Director - Lifestyle, HARMAN International (India) Pvt. Ltd. Read on to know more…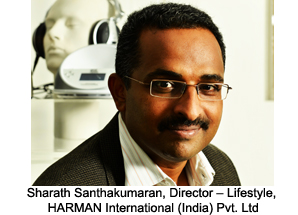 1. How do you position the brand through your stores? What are the criteria for choosing a particular site or a format?
Customers love a great in store experience almost as much as they love great products. We have multiple formats that we look at, in association with our distributors. Customer proximity, space and positioning are some criteria we look at prior to choosing a particular site or format. So if you were to look at our EBO (exclusive brand outlet), the JBL lounges, for example, they are essentially an extension of the brand itself and designed to convey the brand's feel and experience to the consumer. The EBO's across the globe are fairly consistent in terms of the overall look and feel. On the other hand, we also have a large presence in large format retail stores, like Croma, Reliance, Vijay Sales, Pai International and niche stores like Headphone Zone. In these stores, it is the placement, product range, competitive pricing and in store branding (POS) that we primarily focus on.
2. What are your plans in terms of retail expansion across the country?
We are strengthening our product portfolio, distribution channel and service and support - efforts that we believe are key for continued customer loyalty.
We currently have seven JBL & Harman Kardon exclusive stores in India and are looking at opening 18 more in the next six months in association with our distributor Sahil International. In addition we are present in over 8,000 outlets and have significant presence through large format retail stores. We are always on the lookout for new and effective retail formats for our brands. At the moment, aside from our EBO's (JBL and Harman Kardon lounges) , we have six Experience Rooms in Ahmedabad, Mumbai, Thane, Chennai, Kolkata and Delhi where consumers can experience our range of advanced high-performance audio systems including - JBL Synthesis, Revel, Mark Levinson, Lexicon. Store in stores will be another key area of expansion.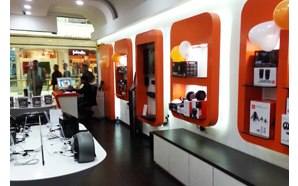 3. Given the segment you cater to, how do you express your brand philosophy through your store design, starting from fixtures and props to colors and lighting?
Store design is a function of several factors like functionality, aesthetics, look and feel and the overall brand experience. It is vital that the store complements the merchandise - after all, this is what will draw your customer to your store. Our product displays are largely driven by consumer demand and innovation. Additionally, we also ensure that our overall store experience the world over is consistent.
4. What kind of challenges do you face when it comes to planning, designing and executing your merchandising?
Retail merchandising is at the core of any store. Challenges exist at all levels - be it store frontage, in store displays, aesthetics, look and feel, store support infrastructure and more. All of these factors are taken into account right from the time of conceptualization of the store.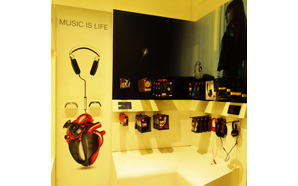 5. How do you budget for the various aspects of the store design and how do they relate sales and conversion to the store design?
Budgeting is always carried out in relation to the store catchment and the potential sales that can be realized from the store. For instance, a store in a high street location will be treated differently from a store in a mall or a business location.
6. Overall, what is your approach to capturing the Indian market? How encouraging is the market growth for a brand like yours in India?
The market opportunity is very encouraging. In fact, in line with the festive season, we backed our new product launches with an aggressive 360 degree marketing campaign which includes advertising, digital, product reviews and more. In addition, we also remain focused on strengthening our product distribution channel and service/support - efforts that we believe will draw our customers to enjoy music with the incredible quality sound that our products offer.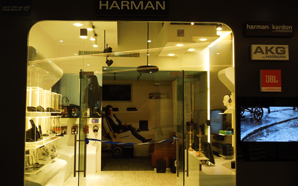 7. Could you tell us about some of your campaigning initiatives to promote the brand in India?
As mentioned, we have been focused on enhancing the HARMAN brand image to make it a more pervasive brand in the India market. In keeping with this, we signed up with A. R. Rahman as the India Brand Ambassador for JBL's "Hear the truth" - a multi-year campaign featuring an evolving roster of top international musicians who want their fans to listen to music as it was intended to be heard. Described as the world's most prominent and prolific music composer in recent times, A. R. Rahman featured in the campaign highlighting "How A. R. Rahman listens to A. R. Rahman". The campaign is directed toward exciting music lovers across the world, whilst showcasing the fact that the greatest performers in the world trust JBL®.
We have also signed up with various other artists such as Sivamani, Ranjit Barod, Sunita Sarathy, Pravin Godkhindi, Mihir Joshi and Niladri Kumar for our professional audio range of products.
8. Are there any new trends that you are seeing in terms of consumer behavior/buying pattern and how do you weave that into your store design?
Indian consumers are young, stylish and as "sound enthusiasts" they are brand conscious and are willing to pay for a wholesome sound experience. This translates into a store design which is global in its design elements, showcases the best products and leverages the product offering into meaningful customer offers. Personalizing the shopping experience for customers and catering to their demand for choice are other key aspects while planning our store design.
Related Viewpoints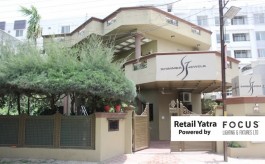 Shimmer Jewels
'Central India is a market with lot of potential'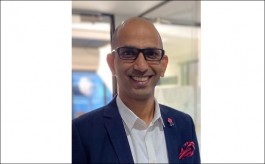 Director - Retail , Forevermark
'Need of the hour: Stick to basics, adapt to new technology'