The Conscious Digitally Aware Shopper
By Dipanjan Mukherjee | December 23, 2015
While consumers are rooting for brands that are making an effort that appeals to their conscience, there can be no pretence. You can not be publicly tweeting about good business without checking your back yard. Transparency triumphs.
'Kodaikanal Won't', a song written and performed by Chennai-born rapper Sofia Ashraf putting the spotlight on consumer giant Unilever & its CEO Paul Polman, has gone viral. The video, produced as a "collaborative, grassroots, community-based effort", with 3.5 million views on YouTube; has almost 95,000 people demanding that the consumer giant not only clean up Kodaikanal's mercury pollution but also compensate the workers who have lost their health and in some cases, their children, to Unilever's unethical practices. This has been a PR disaster for Twitter-friendly Polman, as the video has been covered by The New York Times, The Huffington Post, Forbes, The New Indian Express, FirstPost, the Newsminute, IBNLive, BuzzFeed, ScoopWhoop, VH1, Bitch Media, and many other Indian and international publications. But most importantly, it has impacted the key currency that a brand like Unilever which publicly pushes the agenda of "business as a force for good.": consumer's trust.
And this consumer trust, which hinged previously on simple factors like the product, its performance, and its price has two other dimensions that consumers are now evaluating - the "before" and "after" story. Where do the ingredients that make up the product come from? Who worked to put together the product? What was the impact of the product being created and its consumption on people, society and the planet?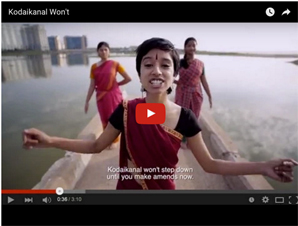 The New Protagonist
Our protagonist has changed. She is the conscious digitally aware shopper. She has complete transparency to check on the brand's socio-environmental attitudes, and determine the brand's real business practices - ethical and social responsibility. About 63% of Millennials say that knowing a company is "mindful of its social responsibilities" makes them more likely to buy from that brand, and 58% are even willing to pay higher prices when part of their spend goes to help causes they support. She will leave non-responsible brands in the long term, even the brands that she loves today. And if she does not like what she sees - she also has the ability to make sure that her point of view becomes widely known very quickly.
Social Media has changed consumer behaviour in a very specific way. It allows us to project ourselves in a way that we desire. We can create a point of view, edit and erase it till we are satisfied that it matches the status story that we want to project. And our status stories are a currency that showcases our personality. We support brands that adhere to our status story; we flout others and call them out if we feel that they don't. This equaliser is a very powerful tool for the consumer, and a humbling one for brands.
Who are some brands that are actually appealing to our conscious shopper?
The first one that comes to mind is The Body Shop. A brand that has the ability to stand for not only unique natural products that they sell, but firmly as a mouthpiece for consumer activism and environmental campaigns. The Body Shop - Against Animal Testing. The Body Shop - with Greenpeace. The Body Shop & "Save the Whale". The Body Shop 'Make Your Mark' for human rights. Roundtable for Sustainable Palm Oil. AIIDS. Fairtrade Policies. The list is endless. And Anita Roddick made sure that the brand she lovingly created stood for real beauty. And her legacy lives on.
But every brand does not need to be as committed as The Body Shop. Small steps - even if they are internal to the organisation - make a difference to our consumer. Recently, Flipkart unveiled a policy giving staff members adopting children a one-off allowance of INR 50,000, six months of parental leave, as well as four months of flexible working hours. In a country where there are a huge number of abandoned kids, this policy created a space for them in the conscious consumer's heart.
Much the same way, Ikea launched a campaign giving Norwegians the opportunity to advertise and sell used IKEA furniture and homewares. And many brands are looking at embedding generosity in their products itself: Marky - a stationery brand in the Netherlands - donating a fixed amount from every package sold to a nonprofit in Guatemala for kids education; or The Cafédirect Producers' Foundation which launched a fundraising campaign - #OneBigTweet - asking supporters to donate their Twitter followers by clicking on the campaign page, which allowed CPF to auto-retweet #OneBigTweet from the supporter's account. Money raised helped the charity to support tea and coffee farmers across Africa, Asia and Latin America.
Recently, Sainsburys announced that its Cannock store would become completely powered by energy produced from food waste sent to a nearby Biffa recycling plant, where it is processed into bio-methane gas, and then sent back to the supermarket via an electricity cable.
One of my favourite brands - Indigo Airlines - asks, while you are booking but before payment, if you want to contribute to their clean air cause. This is so right in the consumer journey that it makes sense and builds branding for the airline.
New companies have also emerged in the recent years to offer conscious consumer full alternative marketplace models. Farmigo, an Israeli startup which mission is to empower people to create a better way to eat, by creating farm-to-neighbourhood access to fresh food, benefiting local farmers and bypassing supermarkets, aims to become the Uber of the'Farm to Table' movement, connecting farmers to neighbours, neighbours to each other, and everyone to their food.
In an era where consumer-centricity prevails, stakeholders across the whole supply chain are making moves to adapt their business model to this silent revolution. Even luxury brands such as Tiffany's are embracing the movement, announcing that their desire to develop ecologically conscious mines sourcing practices using ethically mined gems, recycling gold, silver and platinum. In today's world, being a locally-conscious brand with a global outlook is a big competitive advantage and it will become tomorrow a norm for brands who want to survive.
While consumers are rooting for brands that are making an effort that appeals to their conscience, there can be no pretence. You can not be publicly tweeting about good business without checking your back yard. Transparency triumphs.
So what are the three things to remember as a brand:
Stand for something and do not think you are too small to make a difference.
The brand is the marketing. Be what you really are. The consumer has the power (and the capability) to find out who you are and what you stand for.
Find the most relevant times and places to connect with the consumer across the buying decision process - e.g., at POP point, can a brand influence not using plastic bags?
Brands that understand this new conscious digitally aware shopper and can deliver solutions that have a positive impact on people, society and the planet will touch her heart, and unlock business' real potential - a genuinely profitable and truly sustainable business. And the reverse is equally true - if our conscious digitally aware shopper finds out that you are just putting up a façade, she will flex her muscle.
And oh boy, can that get really ugly.
Related Viewpoints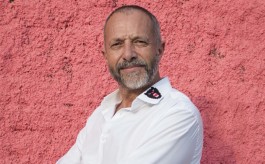 Executive Creative Director, Imagination
'Physical retail formats must be a seamless extension of the brand's omnichannel ecosystem'