The gender ratio in sportswear has been skewed: Somdeb Basu
April 22, 2014
Interview with Brand Director, Reebok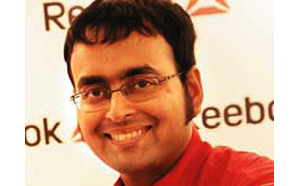 After the fiasco with the senior management at
Reebok
, parent
Adidas
chose a Reebok veteran,
Somdeb Basu
, as its brand director. Reebok's new positioning of fitness seems to be reviving the company as it has claimed double digit profitable growth. Basu, who has spent a decade with the company, tells
Sayantani Kar
how he is syncing the year-old positioning with Reebok's various business moves. Edited excerpts:

Reebok on being a fitness brand, differentiated from Adidas, the sports brand. How will your positioning dictate your plans?

Consistency is not the enemy of newness. So, one major aspect is to layer on more products. In 2013, we introduced shoes and sportswear for running, dancing, yoga, aerobics and cross-fit, this year we have added products for cycling and even mixed martial arts. We would have 100 FitHub stores by this month, out of a total 350 stores.

Reebok earlier straddled sportswear. Apart from trigger of the management debacle, was the change based on Indian research?

Reebok shifted to a fitness platform in early-2012. When we were rebooting in India , the global management commissioned a research here. What they found fell in with their plans - there was a growing consciousness of personal fitness.

Reebok has also said it would target women but volumes lie in men's sportswear...

The gender ratio in sportswear had been skewed; most brands would have only 15-17 per cent of merchandise for women. We realised it had no grounds in consumer research. We now dedicate 50 per cent of our wall space for women, as opposed to the norm of 10-30 per cent, displaying our range of dance and yoga products among others. Women fitness wear now has a revenue share of 45-46 per cent of the store.

Have accessories sale increased?

Accessories have traditionally accounted for 8-10 per cent of revenue. The scope for accessories, mostly imported, has increased. Not only have we added more products such as ankle-weights for running practice, we are making them snazzier such as pink and yellow dumbbells.

How costly are FitHub stores compared to a regular Reebok store?

They are approximately costlier by 25 per cent to set up, but our franchisees have seen growth in sales and this has been higher for FitHub stores than regular stores.

When would you be launching your portal for e-commerce?

In the next few months. We are selective about multi-brand portals and supply Myntra, Jabong and Flipkart, as others tend discount in ways that reflects poorly on the brand. For the same reason, we have stopped selling in factory outlets and institutional sales channels.

Fashion e-commerce has traction in smaller towns. But, your positioning gears you for urban areas with specialised fitness needs. Will e-commerce work?

Even within metros, consumers can access our products even if the nearest store might be a few kilometres away. In Mumbai, for example, beating traffic would be a welcome change.

Being a personal fitness brand also cuts you off from associating with regular sporting events the way Adidas would. Are you creating your own ground events?

We have Reebok Running Squads to train people across eight cities to run long distance. Anyone can join and we get the city's best trainers. The FitHubs would have classes too. We have 1,200-1,500 joining us for classes on the Raahgiri Days in Gurgaon on car-free Sundays.
Related Viewpoints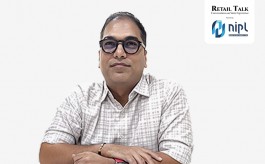 Principal Designer, Shravan Design
"Creativity is about working around limitations"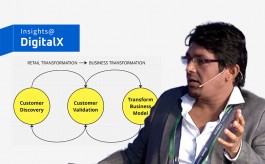 CEO, Digital Tranzform Pvt. Ltd.
"Technology is a medium like clay that can be crafted & shaped into profitable solutions"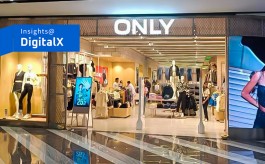 Chief Project Officer, Bestseller India
Why dynamic digital displays work for Bestseller India