The Hokey Pokey way of sellig ice creams
By Fairy Dharawat | April 11, 2014
From encouraging youth to vote and organising comedy shows to honoring athlete women, here is one the brand that truly believes in shopper engagement. Rohan Mirchandani, CEO Hokey Pokey Ice Creams, speaks to Point of Purchase on their retail engagement plans.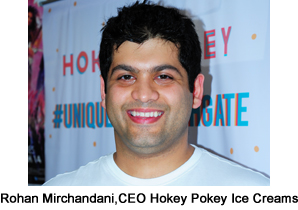 The name
The name has reference to ice cream in early 19th century in London. Ice cream car vendors driving by the road were known as Hokey Pokey man.
When we first launched the brand we engaged with local college students and did a mini survey by throwing up different names. We realized at the end that the name Hokey Pokey was not only preferred but also had strong recall value.


Brand USP
We have high dairy content in our ice cream and the ice cream we are using is pure buffalo milk; we don't use essence or oil, only complete natural ingredients. We are at par with international ice creams. Also, we let our patrons create their own flavors which engages our customers.We create the ice creams on a cold stone with flavours like brownies, kitkat, cookies, fresh mangoes in front of our customer which is never done before in the country.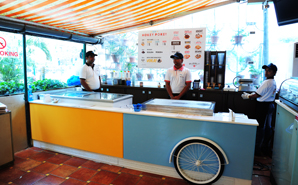 Shopper Study
Our major time is spent on marketing as I am a marketing driven CEO and spend most of my time with consumers on getting to know what they want. We are a big believer in - Make what you can sell. For us it is very important to understand what their needs are. The trend now in India is that consumers need high quality product. It has gone beyond aspirational value and it has come down to becoming a pre requisite. The major insight we have come across is that there is a big demand for high end quality product and based on these insights, we create our products as per their requirements.
Buying Patterns
Indian shoppers are worldly wise due to frequent international travel. There is desire to stay vocal with respect to taste; and there is a demand for quality which has considerably gone up. The challenge that we face as we find their buying patterns is to deliver the taste which is unique but familiar - it is to incorporate local taste like mango, thandai, gulab jamun and combine it with international taste.
Merchandising at Retail
We wear branded T shirts that became popular, and now even the customer are asking for it. We have just started with T shirts and have no further plans with Merchandising at Retail initiatives for now.
Engagement at Retail
We recently honored women athletes of Mumbai and we got good response as a lot of folks visited our outlets. Our target audience is women in the age group of 23-31 years and we do lot of events which require their engagement. We want to provide an experience to them. We also organised a comedy event and our recent campaign revolves around insisting on youth to go out and vote. We feel this way we are getting shoppers come to us more often.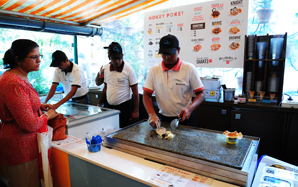 Challenges
The most difficult challenge we face is finding the right location. The real estate industry when it comes to retail stores is not organised. It is very important that you have a compatible landlord to work with who understands you.
Investment
Our retail investment is around Rs 12-18 lakhs per store.


Expansion plans
We are currently based in Maharashtra, ( Mumbai, Pune, Nashik, Aurangabad) with a total number of 20 stores in the state. Our next expansion plan is in Delhi and by next month we will be able to enter the Delhi market. We are planning to open 35 stores in the year. Our biggest marketing strategy is to enter the FMCG market. We want to be available in approximately 700 retail stores by the end of the year of 2014.
Related Viewpoints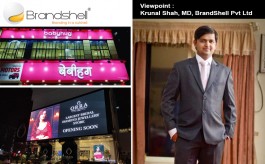 MD, BrandShell Pvt Ltd
BrandShell: Charting growth with a client-focused approach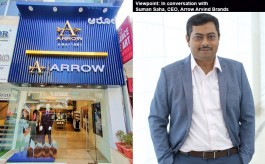 CEO, Arrow - Arvind Brands Ltd
'There has to be a strong, value-driven reason for a customer to walk into your store'