The shifting sands of POP industry
By Vasant Jante | October 29, 2018
With a handful of buying agencies coming into the picture, the POP industry is witnessing a major shift. But what will eventually matter is whether they add value to client service as well as to industry as a whole. Only time will tell.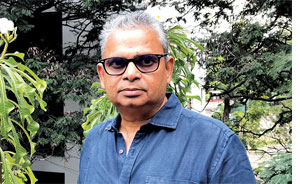 FMCG is the fourth largest sector in Indian economy with major investments made in retail channels, especially in modern trade. This makes the shopper marketing arena immensely active and dynamic. Walk into a retail store, and every brand is trying to make their "visibility game" stand out. One may fairly assume that the POP manufacturers must have come a long way and have evolved in offering and creating the right solutions to the FMCG brands. But here me out!
Recently, I had a casual conversation with a few POP players, who have been in the business for 10 - 25 years. These players mainly focus on FMCG brands for POP display/signage/digital printing. To my amazement, we had the same discussion three years back. That's when I realised that the industry has not changed much apart from one major shift, which is prompting me to write about it.
Earlier the POP manufacturers were directly connected with brand marketers for POP display but now about 5-6 buying agencies have come into the picture and are calling the shots. As I gauge, this new chain has disrupted the working dynamics of the industry. When these agencies started functioning a few years back, they were mainly working on buying printing material but now are actively involved in POP displays too.
So, to begin with, let's look at why these agencies were needed in the market in the first place and why brands are hiring them? In my opinion, the POP/signage/printing community has not stepped up in presentation skill/quality services/talent to represent the company. Also, the brands have always been apprehensive about the genuineness of pricing. After all, it's an industry with multi materials and engineering processes are too many and this whole gamut of practices is practically not part of a brand marketer's domain knowledge. Adding to it is the fact that it is more feasible to work with a single agency rather than trying out 50 odd vendors before zeroing in on one for the job.
But every system has its own pros and cons. Currently, agencies and clients think that they are getting cheaper rates with the new system because in most cases L1 gets the job. However, the quality is suffering since there is no mechanism to audit what is delivered to the client. At the same time, when you get quote by reverse auction and L1 gets the job, who will spend time and money on innovation and design? Will agency invest the money? Recently, one of the agencies floated the tender for design and invited POP stakeholders to submit their designs. Post the selection process, they notified to pay the selected design only. It looked like the agency was trying to create design bank to feed the client at industry's cost. I'm not sure how well they succeeded.
When you do the purchasing only on cost basis, undoubtedly the sole objective of saving money is achieved. Also, these agencies get their fees. So nothing but cost will be the first preference while buying. Earlier, the brand manager was involved in designing and buying POP display but with this new system, I'm not sure if even he/she has a fair idea on what they are getting. But what is getting overlooked in the present scheme of things is that the product is for that crucial retail space where a brand is directly connecting with its consumers.
Drawing a parallel with Outdoor Industry, where the media buying agencies came into picture around 15-18 years ago, they opened up the market and fortified the growth multifold. But eventually, Outdoor media became a commodity and buying agency became nothing but aggregator, giving way to umpteen malpractices in the business. All these stakeholders are doing good business in terms of revenue but the Outdoor media as a whole is suffering. Today, there is no creativity left in the medium, which once used to be the melting pot of innovative ideas. No good talent today wants to join the industry.
Although everyone has right to do make business but what matters eventually is whether they add value to client service as well as to industry as a whole? It's time agencies step up in terms of valuing design and innovation. An appropriate system needs to be place to audit at every level of stakeholders. Once you know your delivery is going to get audited, you are very careful on your L1 biding.
I would conclude that both small and big players should get equal and fair opportunity in the industry as long as they are true to their business and maintain integrity.
Related Viewpoints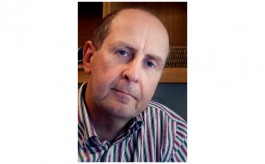 Founder - VM-Unleashed Ltd.
The future of retail spaces is a balance of technology & people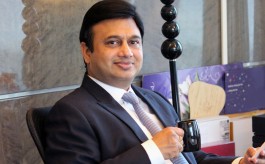 Managing Director, Wonderchef Home Appliances Pvt. Ltd
Marrying digitization with Omni-channel to succeed in Covid times