The signs are clear: Step up or stay behind
By Vasant Jante | January 18, 2019
For signage to make meaningful contribution to brand communication, the industry needs to ask itself some tough questions and develop the capability to offer complete signage solutions, rather than just stand-alone products.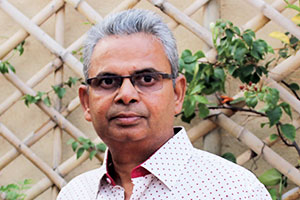 I recently met with an architect who was working with an international retailer entering India with big plans. Now, we all know that designing and building a store is a humungous job. It involves multiple service providers who take care of different aspects of the store, one of which is signage. Well, the interesting question that emerged from the conversation was this: Why do designers find signage such a challenging aspect to work with, unlike say lighting or fixtures?
Well, the question has no one answer. In fact it throws up other pertinent questions regarding the signage industry as a whole -- how it evolved, what are its challenges and where it is headed now.
Going beyond the numbers
In India much of the signage industry has developed organically and has primarily been need based. Many players have come from the digital printing industry, who began their journey by making sign boxes for the masses and have been driven more by quantity rather than quality. While they are very clear about their capability in delivering what you want, not many are proactive, nor are they collaborative. Most of them work in silos. So the issue is not whether there are enough players in the signage industry, but whether there are enough who can qualify for the A or A+ category. I'd say there are perhaps 10-15 players who can qualify for the B+ category; that is, if you compare them with the international players. So why aren't there enough who can deliver quality?
Now, the reason we should be asking such questions is because signage is a solution and not just a product. Signage effectively solves the brand's problem of communicating with the shopper.
So, the next logical question is, how can the signage industry deliver solutions rather than just products? A look at any standard process that delivers quality shows that it is all about communicating clearly the right information to the client regarding the various aspects of a proposed solution or product -- Like why a particular material is being used, the life of that particular material, the advantages of using a certain printing process, the need for using a certain vinyl film, or how the signage will look during the day and during the night, how the print can be changed if needed, how the signage can be maintained during the night, etc. Most importantly, it is important to deliver the right engineering drawings, because without the right engineering drawing, failure is a guarantee.
Now the sad reality is that these points are hardly ever communicated to the client while submitting the proposal. A signage vendor invariably gives a simple proposal that includes the material used, the price and the payment terms. That's it, nothing more. There is no attempt to assess the need. Now the question is: Is this because of a lack of will or because of the lack of capability to assess the need? Perhaps, it is a mix of both.
No doubt this is a big challenge, among other challenges, that the signage industry faces. From the industry perspective, the client is seldom interested in quality. Cost is most often the only ruling factor while choosing from among10-20 vendors. Value additions, if any, are hardly ever rewarded. So there is undoubtedly very little incentive for a vendor to meet higher standards. But is that all there is to it? What about the industry growth which can benefit all players?
Whose call is it?
If the current industry scenario has to shift towards a more quality driven and growth oriented one, then someone has to take up the responsibility of taking the industry to the next level. And who will that someone be? Well, clearly the onus is on the industry to raise the bar and be in sync with market requirements. The fact is that buyers' needs have changed in the last few years. Many international high-end brands and retailers have now entered India and their requirements entail a totally different set of capabilities. The sign industry therefore needs to have better talent and capability to answer all the above questions.
Where talent acquisition is concerned, there is currently a huge gap between owners/entrepreneurs and the next level of team members in most signage companies. Like in many other industries, there is no second level of leadership that is being groomed because of a perceived threat of future competition. The dominant thought running across is this --- my manager may become my competitor, so it's better that I hold the control as owner.
Well, here is a counter thought which can work in the long term: If you are going to lose an employee who is clearly adding value to your business, wouldn't you rather have him next to you as a partner? Such an approach solves most of your problems, because on one hand you have someone you can depend on and on the other, you can avoid competition coming from someone who has inside knowledge of your company functioning, which as you know, can be dangerous.
Looking at the bigger picture
The other long-term solution is to study client requirements. By this I don't mean just studying client briefs, but also learning from enriching opportunities like partnering with international players. This could offer scope for understanding standards and process.
I remember when one of the signage projects was going on for an Indian airport, a particular sign maker got the job based on the detailed proposal that he submitted with the engineering drawings. Now the thing to note is that this sign maker had spent around Rs 60 lakhs just to hire an international consultant, which not only helped him bag the project, but also provided him with invaluable learnings in the process. So you see, there is a cost involved in learning and that needs to be budgeted for. But international partnerships work better in the long term and can be an expensive proposition if you look at them on a project to project basis. So in that case, you can also opt to learn from consultants in India. After all, it is better to clean your own house before you invite guests, and consultants can help you do that.
But then there are no real consultants in this industry, at least none that I can think of. I remember a few years ago many fixture manufactures hired business consultants for their growth plan. But that involved general manufacturing consulting, whereas what you really need are specific business process consultants who come with the right engineering knowledge. But it is worth the effort, because if you can add value, have the right engineering knowledge, infrastructure and talent, then you surely have an advantage. This combined with the right business process, which a consultant can enable, can make you a sure winner.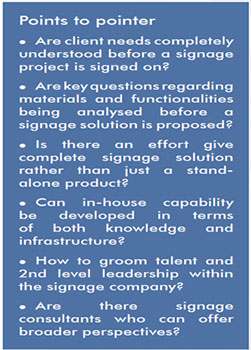 With some effort you can surely find a consultant who understands your business and is willing to spend time in developing the process with you. You can also seek help from equipment suppliers; there are some big companies in this segment and they follow business process quite well.
Finally, we could do well to remember that other sign manufactures are not competitors, since there is hardly much differentiation in the offerings today. Real competition will kick in once the industry matures and there is enough variety in the offerings. A few weeks back, I met a sign maker, a new comer to this industry, who comes from an electronics background. His company has a huge set-up for electronics. I was quite surprised when he told me that in high-end signage, 45% is about electronics, which can't be easily learnt, while 55% is about understanding the material and process. So to fight this new competition, the industry has to really step up. Of course, that is easier said than done. But that is the only way forward, if the industry has to grow.
Related Viewpoints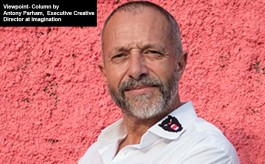 Executive Creative Director , Imagination London
How can brands capture the collective imagination in a world of continual disruption?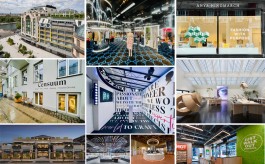 Retail Futurist and Owner-Founder , Echochamber
Top 10 unmissable global stores 2022 by Matthew Brown