The Store Experience -Visual Merchandising: A Return to Selling
By Dipanjan Mukherjee | September 08, 2015
Ironically e-commerce has been one of the main catalysts to realizing the development of stores which now strive to offer theatre and engagement to drive sales and profit through visual inspiration.
It is a fact that for many years, many retailers were not fully focused on developing their stores into "selling machines." In markets where competitor numbers and customer expectations were lower than at present a level of complacency stifled the opportunities to maximize customer engagement and drive sales productivity.
Ironically e-commerce has been one of the main catalysts to realizing the development of stores which now strive to offer theatre and engagement to drive sales and profit through visual inspiration. The ever growing intensity of competition both physical and online has also stimulated this drive to achieve potential sales performance, and have evolved it into a necessary obsession for retailers, and not just a whim restricted to brand marketing.
In a further irony and twist of history, international retail chains must now operate their stores with the mentality and instinct of the traditional market trader, engaging customers with personality, showing off their most attractive merchandise, being in the right place at the same time, pushing sales of best-selling products whilst selling off the poor sellers to generate cash. The days of the "easy-sale" are largely over with all departments and functions now integrated and focused on making that "next sale" the priority.
Whilst the powerhouses of retail businesses - buying, merchandising, sourcing & logistics - are learning to embrace and deliver the new commerciality, many emerging Initiatives are also impacting the strategies and disciplines of store layout, the display of the assortment, visual merchandising principles and operations and decisively the creation of the store experience for the customer.
A reduction in the total number of options in the store assortment and the resulting option density is a tangible necessity for commerciality. Reduced buying budgets, a focus on best sellers, extended online assortments, customers demand for "ease-of-shop," and time starved shoppers demanding less choice and more authority from their retailers, all contribute to stores with lower option densities. Whilst a relief for many visual merchandisers lower density stores demand higher quality displays, product show-casing, imaginative focal points and constant vigilance of best seller and high margin product placement to drive sales & profit.
Selling "more of less" has become the objective of the retail industry and in-turn the visual merchandising function.
"The retail edit" now so commonly desired by customers has forced stores to be bold and confident with smaller displays, communicating with new "authority" what customers "will love" rather than falling back on the democracy of a sprawling display simply allowing the customer to browse and decide for themselves.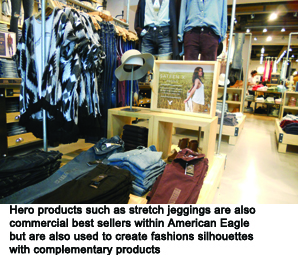 The result for visual merchandising is the opportunity to work with smaller, bolder assortment groupings supported with visual display tools, mannequins, busts, props and graphics that shout loudly, but always brand appropriately, about "the new" "the exclusive" "the fashion" "the favourite" "the current" and the perennial "best-seller."
The 40 option colour coordinated theme has become the 10 to 15 option fashion silhouette.
Lifestyle energy not a static colour spectrum has become the new glue for coordinating looks and stories. Fashion positions & end-uses dictate shapes, fabrics, product enhancements, attributes and adornments giving freedom and liberation to the consumer to create and experiment within their taste and preference.
No longer are consumers bound by the strict dictate of the retail buyer, brands are learning to balance less choice with more freedom. Against this setting of increased customer confidence and freedom of choice, a looser coordination has had to develop
Equally the new commercial undertones of the assortment have served to revitalize the category as an ever more important presentation mechanism. Working to present categories in store, the imagination of visual merchandisers increasingly communicates not only authority through repetition but visual impact, inspiration and choice. "Killer" category displays, combined categories and coordinated categories are all delivering boosts to sales through a timely focus on the historical sales trends of each category.
A new world of "heroes" is also emerging, this time from the best seller re-focus. Primary store locations, bold displays and engaging visual communication of these "hero products" is creating a brand "halo" which flows out from the displays themselves to energise the wider assortment and proposition.
The selection of the correct products and the creation of theatre around them can help any retail store to project a stronger perception of fashion, price, quality, tradition, newness or whatever is the most important facet of any brand, at any particular time.
"Making room for heroes," in the space opportunities of lower density stores, is a priority opportunity for space planners, merchandisers and display artists.
So, if selling "more of less" is the commercial objective of retail businesses then "creating more from less" should be the mantra of visual merchandising.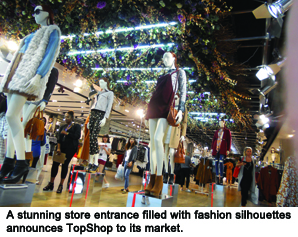 Set against a long history of fighting against "too much stuff" this should sound like music to the creative's ears, and so it should. However the creative and commercial pressure is on to deliver imaginative, distinctive and compelling visual displays and windows, within a tight budget, which also drive best seller performance and higher margin and profit, against the market cycle of lower prices and insidious price promotions.
More than ever, adding value and margin is the task for visual merchandising.
Ultimately, the commercial success of less product, displayed more beautifully, more attractively, with more excitement, more authority, with impulse and urgency, will determine the success, the worth and the future of visual merchandising.
But isn't this what visual merchandisers have always strived for? Free from the burden and oppression of too much product, the opportunity to shine as creators of brand environments and beautiful product displays, engaging customers and driving sales and profit performance.
For you as a retailer the questions begin. Are you trying to sell too many things to the customer? Are you lacking authority and confidence in your buying & selling? Are you lacking commercial categories and best-seller heroes?
And if the answers to all of these questions is yes, then are you using visual merchandising to "create more from less" and ultimately to generate "more sales from less?"
Related Viewpoints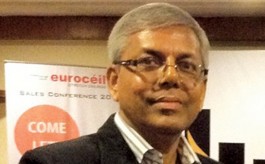 Managing Director, Euroceil
'Innovation is our hallmark'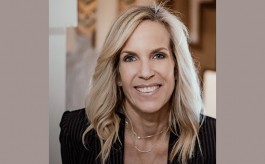 Co-founder & CSO , 3DLOOK
'ROI can't and shouldn't be measured purely by financials'