'There is an emerging need for eco-friendly materials'
By Bhawana Anand | August 27, 2019
Clients are now demanding green solutions and this is where HP Latex plays a big role, says Praveen Raghav, Director of Indulge Sign & Graphics.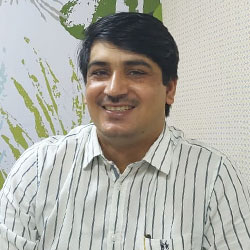 Praveen Raghav, Director of Indulge Sign & Graphics shares his perspectives on current printing trends and what can take green printing to the next level. Read on.
Can you first take us through a brief history of the company?
Started in 2012, Indulge Sign & Graphics provides complete POP materials, fixtures and customized lighting solutions. We are serving more than 50 corporate clients and Samsung was our first client. We are equipped with HP Latex machine, solvent machines, laser, router, channel binding machines and have complete wooden infrastructure. Recently we have added a HP 3200 large format printing machine. We have branches in Jaipur and Lucknow. We have stronghold in North India though we serve clients pan India.
How well versed are your clients with HP Latex technology?
The HP brand name has definitely helped us get projects and HP Latex machines are

being majorly used for green printing and fabrication.
Do you see any trend in terms of the preference for materials?
Yes, there is a shift from flex to fabric for both backlit and non-lit for standees and other formats. There are multiple material providers serving the needs for green biodegradable materials. So the major shift is happening in terms of the client demand for green solutions and this is where HP is helping us serve these clients better and that's the reason we have purchased the HP Latex - so we can provide non-polluting materials to our clients.
How exactly do you think HP Latex scores better?
The outcome of HP Latex is the best in the market in terms of color, wherein they are able to match profiles with available media. Also, the printing speed of HP 3200 is also quite effective compared to other machines.
What are the other factors required to put in place a sustainable green printing model?
Along with the printing setup, there is an emerging need for good eco-friendly materials. They are picking up in the market, but the challenge is that they are available mainly in premium quality such as non-pvc flex, pvc boards, etc.
How do you think clients can help in promoting green printing?
Client support is crucial for promoting green printing. They need to understand the essence of the material provided by us and realize the difference between green printing and non-green printing, in terms of quality too, not just cost.
What initiatives are you taking to educate your clients?
We have got the Green certification from HP which we highlight. We also explain the green benefits to our clients. Brands do give us certain guidelines, which earlier included flex and other materials. But their specifications should also alter with time and they should accordingly get the right quotes/budgets from their teams, because the major challenge is in terms of the cost.
What are your other key challenges today?
The main challenge is in terms of volumes, as everything is going the digital media way. Hence, we are offering POSM solutions or developing innovations that go beyond printing, based on the client's requirement.
In which categories do you see potential for growth today?
Mobile is the biggest category with brands like Xiaomi being big spenders. In the automobile category, there has been an improvement in the demand with the arrival of new launches. Another big category contributing to the market is battery.

For more updates, subscribe to retail4growth newsletter - Click here
Related Viewpoints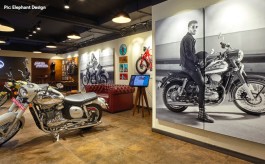 Co-Founder & Director, Elephant Design
'Designers have to take responsibility of making the store meet business objectives'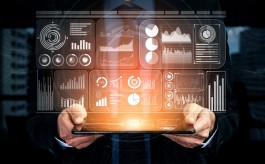 Angel Investor & Business Strategist
'Marketers need to stitch the missing link between data and business value'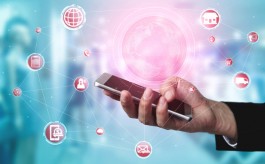 CEO, Ace Turtle
How omnichannel empowers brands in troubled times