There's No Stopping This Shop!
April 25, 2016
VM&RD caught up with Salil Nair, Customer Care Associate & CEO, Shoppers Stop Ltd. to get a first-hand account of the developments.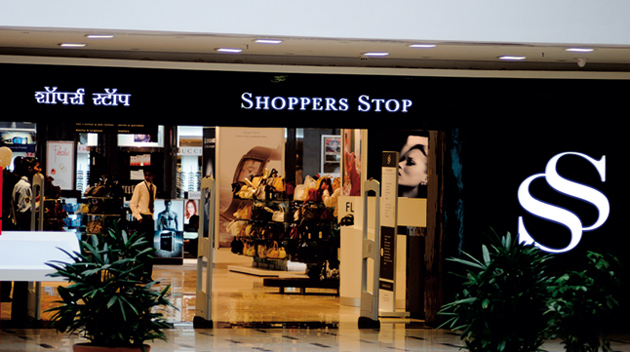 Shoppers Stop, pioneer in Department store retailing in India, is promoted by the K Raheja Corp Group. Since its debut in 1991 with its first store in Andheri in Mumbai, the chain has grown to 74 stores across 35 cities in India. Positioned as a truly'Bridge to Luxury Destination', the brand has taken up initiatives to cater to the new age consumers' shopping experience expectations. VM&RD caught up with Salil Nair, Customer Care Associate & CEO, Shoppers Stop Ltd. to get a first-hand account of the developments.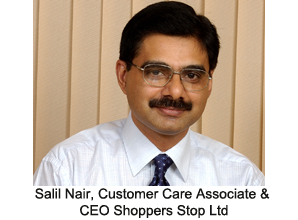 What is the current differentiated positioning of brand Shoppers Stop in relation to other department store chains in India offering similar multi-category brands propositions in the premium lifestyle segment?
Salil: Shoppers Stop is a house of brands with a distinct bridge to luxury positioning. Currently, about 17% of our overall merchandise mix comprises private + exclusive brands & the remaining comprises national and international brands. So, we have a very strong band assortment.
Moreover, we continue to stay ahead of the curve by forging exclusive brand partnerships. In the last year, we have launched Spanish brand Desigual, Viraat Kohli's breakaway youth fashion brand Wrogn, Designer Rocky Star's RS by Rocky Star, Eye Stop (an exclusive eye care format) & more.
What are the key changes in customer needs and behavior that Shoppers Stop has had to take into serious considerations to address for updating its brand experience across all touch points?
Salil: Today's customer is extremely discerning, always connected and deeply engaged. In this era of immediacy, it has become very important for us to be always available and conveniently accessible to the customer.
In the last year, we have embarked on our omni-channel journey that aims to link our multiple channels in order to give customers a unified and seamless brand experience. In the last year, we partnered with hybris, an SAP company and the world's fastest growing E commerce platform provider, to boost our omni-channel play. In October 2015, we launched our refreshed website with marked improvements in usability and navigability. Our New Mobile App was launched in February completing our First Phase of Investment in Omni Channel.
Through various investments in platform, People & technology, Shoppers Stop will soon have a one-view of customer, one-view of order and one-view of inventory. This will allow us to provide our customers with a contextual, targeted, personalized and integrated shopping experience across every touch point, channel and device. We plan to invest Rs. 60 crore over the next three years in our omni-channel initiative, supply chain & talent and target to achieve 10% revenue through digital-touch points.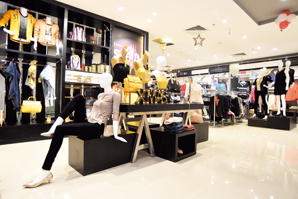 Has the entrance of international players offering democratised aspirational fashion (Like H&M, GAP, Forever 21 etc.) impacted the way Shoppers Stop does business? If yes, then how?
Salil: We are focused on creating a strong fashionable brand assortment that will cater to today's fashionable customers. As mentioned earlier, we continue to forge exclusive partnerships with international brands, Indian designers and celebrities. Aside from Spanish brand Desigual, Viraat Kohli's breakaway youth fashion brand Wrogn, Designer Rocky Star's RS by Rocky Star… in the coming quarters we are all set to launch Sonam & Rhea Kapoor's high-street fashion brand Rheson. We continue to invest in our strong private label portfolio - Stop, haute curry, Kashish, Elliza Donatein and Vettorio Fratini.
What key initiatives has Shoppers Stop taken in updating its store experience for its walk-in customers to defend this advantage?
Salil: we believe that omni-channel retail is the way forward and we are working towards creating a unified brand experience across our channels. Strong brand assortment, omni-channel presence and innovative digital customer experiences such as the Magic Mirror and Mobile Pos
What has been the role of Store Design and Visual Merchandising in these initiatives?
Salil: Store design and VM are essential to deliver our top-notch brand experience. If you walk into any of our 76 stores across the country, you will see the exact same world-class standard and brand ethos reflected in every aspect right from in-store communication to lighting to layout to design.
Moreover, VM helps us in creating innovative experiences for our customers. For instance, recently, in select stores we have installed an innovative augmented reality based dressing room called Magic Mirror. It gives customers the option to select and view apparel & accessories on themselves without having to physically "try on" the desired products. A first-of-its-kind in a department store in India, Shoppers Stop's Magic Mirror enables customers to swipe through 1500 products which can be mixed and matched as desired."
Many of your national and international concessionaire brands have upgraded their retail experience at their flagship stores. How has their contribution (from their learning) and collaboration been for SSL in the aspect mentioned above?
Salil: We work with brands to create cogent, distinctive brand experiences through shop-in-shops within our stores. This has worked well for us and our partner brands.
What has been the initiatives taken up your Private Labels, which form a significant part of SSL business, to compete with these brands in terms of Store Design and Visual Merchandising?
Salil: Our private brands score very high on fashionability and that already sets them apart. But we do create specialized in-store concepts for each of our private brands that tell their story and bring out their USP.
What is the omni-channel phy-gital strategy of SSL and what initiatives have been taken for integrating this in the in-store experience in terms of store design and visual merchandising?
Salil: Shoppers Stop has been a frontrunner of omni-channel retailing. We have been working towards building our omni-channel capabilities by linking our multiple channels - Physical stores, Web, Social, and Marketplace - to give customers a unified brand experience. To this effect, we have been digitizing all our stores to increase customer convenience and enhance their shopping experience.
To give you a few examples: We have recently revamped our shopping website www.shoppersstop.com with marked improvements in navigability and usability. In our stores, we have digital kiosks with ipads to enable customers to browse and buy products from our e-store www.shoppersstop.com.
What has been the commercial and customer base impact of the investments in the upgradation in the in-store experience upgradation?
Salil: We renovate or refurbish our stores on a very regular basis to keep it in trend . We have seen an upward of 20% sales growths in some of these stores.
With putting resources and focus on its customers, its dominant offerings, adoption of new age innovation for customer engagement and its omni-channel store Shoppers Stop is all set to protect its turf and continue to'start something new' to acquire, delight and retain many new age customers.
Related Viewpoints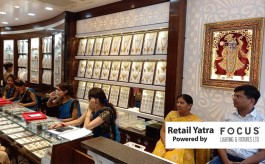 Owner, Agarwal Jewellers
 'Only permanent connect & good behaviour help in the long run'