'Think like a start-up to build a phygital experience'
By Smita Sinha | January 02, 2019
Physical space is the new playground for Digital. Phygital, the merger of digital and physical experiences, offers exciting opportunities for physical retailers to stay relevant to their always connected, digitally savvy consumers. Powerful, experience-shaping technologies, maturing of artificial intelligence (AI) and emergence of phygital startups make Phygital an accessible, strategic resource to innovative retailers today. "Do More At the Store" could well become the survival mantra for retailers soon. Rajiv Prakash, Founder, Next In - Growth Partners to Entrepreneurs, shares his perspectives with VM&RD on how and why Phygital works and whether Indian retail is ready to embrace it.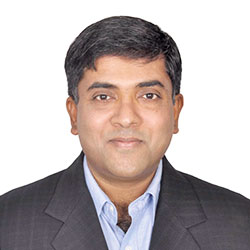 Defining Phygital
Phygital is the idea of using intelligent and interactive digital technologies/media to enhance a consumer's physical shopping experience in a blended fashion.
So far, digital has always been restricted to screens -- computer screens, mobile screen, etc. But with phygital, the idea is to make digital go beyond the screens and become part of the ambience of the physical space in order to offer richer experiences to customers.
In retail, phygital allows the consumer to "do more at the store" across all stages – discovery, research, transaction and feedback. It includes scenarios such as:
• Consumer being recognised and offers and experiences getting personalised
• Ability to interact with merchandise to learn and experiment
• Recognition allowing for instant credit
• Faster checkouts through mobile point of sale units
• Ability to provide real-time feedback on shopping experience
In fact, the vision for phygital includes shopping experiences that combine the convenience and personalisation of online shopping with the richness of physical minus the pain. Another vision is a scenario, which takes the personalised shopping experience at the traditional mom and popl store ie "kirana" and scaling it meaningfully across a store network.
Phygital is not a new name for Omnichannel. Omnichannel is the idea that a consumer should enjoy a seamless shopping journey across the different digital and physical channels she uses. Phygital focuses on the physical space, mainly the store and its vicinity, and is all about enhancing the customer's experience in the physical space but blending digital into the physical. "Proximity Marketing", "Physical Web", "Mixed Reality Experiences" are some of the terms one may hear in association with Phygital.
India and the Phygital journey
I would say that over the next two to three years, India will witness a lot of innovative phygital experiments and launches in the grocery, fashion and electronics formats. There are in fact a number of projects underway in the Indian retail industry by retailers and consumer brands to provide a highly enriched physical shopping experienceleveraging artificial intelligence (AI) specifically machine learning, augmented reality (AR), in-store mobility and Internet of Things (IoT), etc.. Even internationally, retailers are in a test and early adoption phase.
Phygital provides physical retailers an opportunity to become relevant in a differentiated way to their connected consumers and in the process develop a new way of competing with online retailers. Not just retailers, phygital also is a great experiential marketing opportunity for consumer product brands in the FMCG, electronics, home and other categories.
Phygital Examples
As reference points, retailers could actually do well to study Alibaba's 'Hema' and the 'Amazon Go' phygital initiatives.
Chinese e-commerce giant Alibaba's cashless, tech enabled supermarkets chain Hema is aiming to redefine the retail industry with features such as 30-minute home deliveries with the store doubling up as a warehouse and home delivery fulfilment centre, facial recognition based payment, personalised recommendations based on preferences and purchases etc. Hema largely depends on data to optimize the store's offerings. Customers can download the store mobile app, scan barcodes throughout the store to find out a product's origin, delivery, and nutritional information, besides recipe ideas. The supermarkets also offer other services like chef-prepared dishes on demand using grocery purchased at the store, nothing digital about this though. Phygital is not about incorporating digital into everything. It requires a nuanced application of digital where it can improve the customer experience and knowing what to leave alone. In fact, similar to Hema's food sevices, phygital may sometimes incorporate new physical only experiences.
Amazon Go is another example of leveraging data, artificial intelligence and image recognition software to enhance customer ease and in-store experience. The USP of the store is: 'no lines and no checkout'. Customers can simply scan their phones when they enter the store; the cameras and weight sensor track their movements and purchases and when the customers leave the store with their goods, they are automatically charged and the receipt is sent to them on their Amazon account.
A number of online retailers going offline -- Lenskart, Myntra, UrbanLadder, Pepperfry, Zivameand the like -- are also blending digital technologies with physical retail elements to provide a seamless customer experience. Established retailers such as Future Group too have announced their intent to integrate phygital into their core business model as part of their Retail 3.0 strategy.
Getting the right phygital technology mix
An important part of the phygital experience lies in personalising in-store experiences for customers and data plays a key role in this capability. Retailers need a data vision encompassing data capture, structure, data driven decision making, creating data driven services/products and data privacy. Much of magic of machine learning (as part of AI) lies in having the right data. Complementing data is the increasing range of capabilities being delivered by machine learning. For instance, image recognition allows for a wide range of phygital use cases such as Hema store facial recognition payments mentioned earlier, personalisation, better planogramming adherence, etc.
Apart from AI, there are several new technologies holding significant promise in delivering phygital experiences. IoT technologies comprise sensors that can detect and measure a wide range of physical properties in a store which when combined with analytics and control systems, allow a store to be more responsive to in-store customer needs. AR provides an information/interaction rich physical shopping experience. Leveraging mobility at the store allows for mobile point of sale devices which can help in queue busting and even self checkout. Proximity technologies such as beacons and beacon alternatives such as the customer's own phone allow stores to sense, recognise and respond to customers better when they are near the store and at the store. From a digital infrastructure standpoint, adoption of 5G networks and edge computing would allow for rich, lag-free phygital experiences at the store without significantly increasing the cost of networking. These are a illustrative set of technologies that enable phygital experiences.

These digital technologies can not only aid in shopper convenience but can also improve the quality of store operations.. Further, phygital solutions provide an ability to understand shopper movement in a store whilst respecting privacy. This delivers to a physical retailer a powerful tracking capability that is similar to how online retailers track visitors to their website.
The key challenges
The transition to a Phygital model however could be challenging. Physical retailers and product brands need to develop a digital mindet and capabilities to leverage digital resources (technologies, ways of working, business models, etc). Their response to the eCommerce and connected consumer opportunity/challenge has demonstrated gaps in these areas. Further, Phygital is a new concept and does not come with ready business cases and proven ROI models. Adopters need to have the innovative mindset of a startup – focus and understanding of customer needs/problems, willingness to place bets, experiment, iterate and make mistakes, develop comfort with digital technologies and allocate capital for phygital innovation without standard ROI/business case hurdles. Leveraging the idea of open innovation and partnering with phygital startups could be an approach to getting started.
In sum, phygital allows consumers to do more at the store minus the pain. Cracking the right model could provide a significant advantage for physical retailers and product brands. Success to a large part depends on unlearning and thinking and acting like a start-up.
Related Viewpoints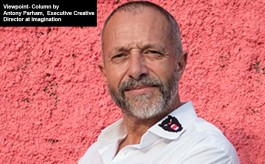 Executive Creative Director , Imagination London
How can brands capture the collective imagination in a world of continual disruption?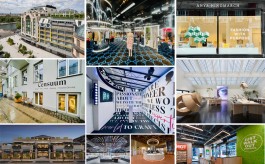 Retail Futurist and Owner-Founder , Echochamber
Top 10 unmissable global stores 2022 by Matthew Brown