Toonz Retail plans to have 200 stores in next 3 years
By Swaminathan Balasubramanian | June 04, 2019
One of India's fastest growing kids retail chain, Toonz Retail, which has 100+ outlets across 64 cities and strong presence in Tier II and III cities, is planning to expand through two retail model exclusive company owned stores as well as franchise model in India.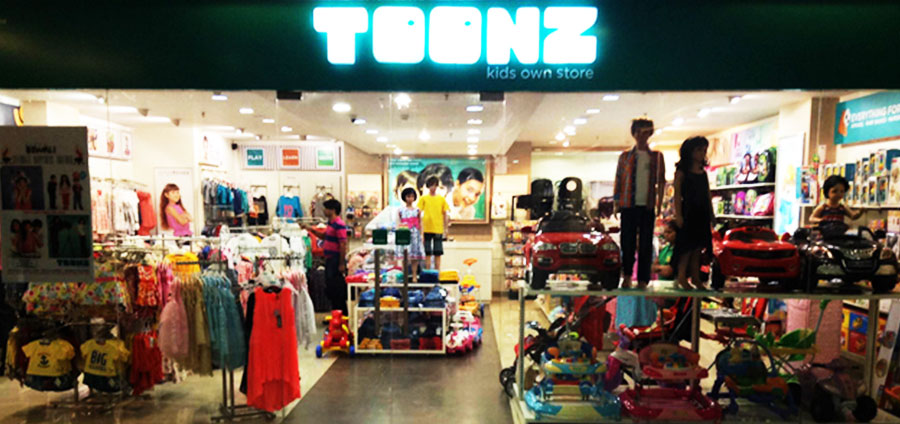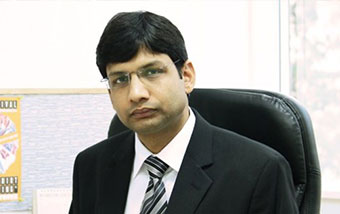 Toonz Retail, a one-stop shop for all the needs and occasions of kids from 0-12 years, is planning to expand through direct and franchise model in India. With a steady growth and market acceptance, today it is successfully operating with 100+ stores spread across 64 cities in 16 states including Delhi, Karnataka, Andhra Pradesh, Maharashtra, Kerala, Uttar Pradesh, Haryana, and Punjab.
Toonz has associated with world's best brands across categories giving Indian mothers and their kids an exclusive, international and innovative choice Toonz is very much in line with the latest fashion, through their own apparel brands. The kids retail chain also owns brands like 'WOWMOM', 'SUPERYOUNG' and "SUPERYOUNG CELEBRATION". In a chat with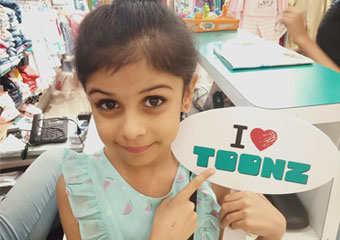 Retail4Growth, Sharad Venkta, MD & CEO of Toonz Retail India talks about the store designs, activation and expansion plans.
How your store is different from other kids store?
Our stores are designed keeping customer needs in mind. Every store of ours look different from the other. We had invested in a designing agency, IDIOM, who advises us on the store design. Rather than just the look and feel of the store, we understand the psychology of the customer. The product placement is also done accordingly. For instance, a pregnant mother or a mother of a newly-born cannot walk much. All products needed for them will be accessible easily for the mother. In this case, our product placement is aligned keeping the mothers in mind.
In India, business dynamics change every 30 Km. Therefore, we understand the parents, their socio-economic backgrounds, climatic conditions they live in, their cultural background and thus our store sales executives are advised to sell accordingly.
How many stores you have and what sized you maintain?
We have 3,000 SKUs. We want to provide a wide variety of products to our customers. For example, for an infant, we have close to 6 variants of nappies. We have 107 stores of different formats across India. Our store size varies from 700 sq ft to 2400 sq ft. However, the standard size is 1200 square feet. We have a mix of franchise and own stores.
Tell us about your store layouts
Our store layouts are either brand-driven and occasion driven. For instance, if a parent come with a check-list of items for their kid of a particular age then we try to fit our product there. We had created our store layouts accordingly. Rituals related to kids are most prominent across India. For example, in some parts of Haryana, the rituals related to kid's birth demands plenty of things to be purchased. Thus, we create a store in lines to the festivals. Similarly, we also understand the customer cycle and the time they visit our stores and design our stores accordingly. The staff are trained to have a quality dialogue with the customer and understand their needs and provide value for customers.
What are the in-store activities you do and how you plan them?
We plan our activation keeping both parents and kids in mind. For instance, we provide tips to pregnant mothers on health, pregnancy and more. We also partner with movies to sell exclusive merchandise of movie characters like Chotta Bheem.
Also, one of our flagship activities is 'Retail walk', where we explain kids on how our retail stores function. We let them pick up their choices and let them try billing on their own.
What are your expansion plans?
We are planning to touch 200 stores in the next three years. We are present in 64 cities in 15 states. Our major expansion is focused towards Karnataka, Uttar Pradesh, and North-East.
Related Viewpoints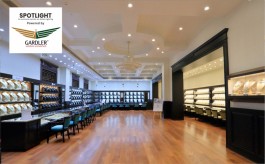 Head Designer, Ahanas Design For Space
'We look for sound technical knowledge in our lighting partners'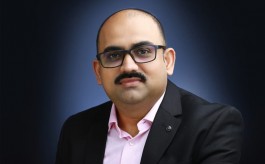 CEO & CFO, Smollan India
'Adapting to tech advancements is imperative for competitive edge'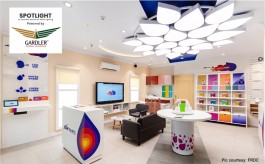 Managing Director, FRDC
'Prefer lighting partners who invest in their own products': Sanjay Agarwal, Architect & Store Designer