Top 10 unmissable global stores 2022 by Matthew Brown
By Retail4Growth Bureau | March 03, 2022
Through the last two years, brick and mortar retail has shown us that it is not only resilient, but also agile and innovative. Matthew Brown – Retail Futurist and Owner-Founder of London based retail trend agencyEchochamber, shares his observations on the "creative shoots of recovery" in the post pandemic retail space and how legacy retail is giving way to new concepts. Read on…
Two years into the pandemic and it is clear that not only has retail survived, it continues to innovate. Moreover, trends that we were predicting to emerge within the next few years have accelerated into the retail landscape much faster than expected.
This has brought both the destruction of legacy retail and the creative shoots of recovery, as new concepts fill the vacuum.
The world has learned to shop online, QR codes are now part of everyday life, and technology brings fresh opportunities for creative brands to connect with us in ways that add genuine value to the shopping experience.
At the same time, inspiring tactile experiences are more important than ever. The retail essentials of great merchandising and design, personal service and product innovation are flourishing.
Department stores, far from extinct, are reinventing themselves as exciting, expert, curated and socially responsible destinations.
Hospitality, on hold during the pandemic, is back as a driving force in retail.
Pop ups are exploding with dynamic creativity and constant change, driven by the normally staid luxury sector.
This truly is a great time for retail. Here are ten of our favourite new stores in 2022...
10. Amazon Fresh, London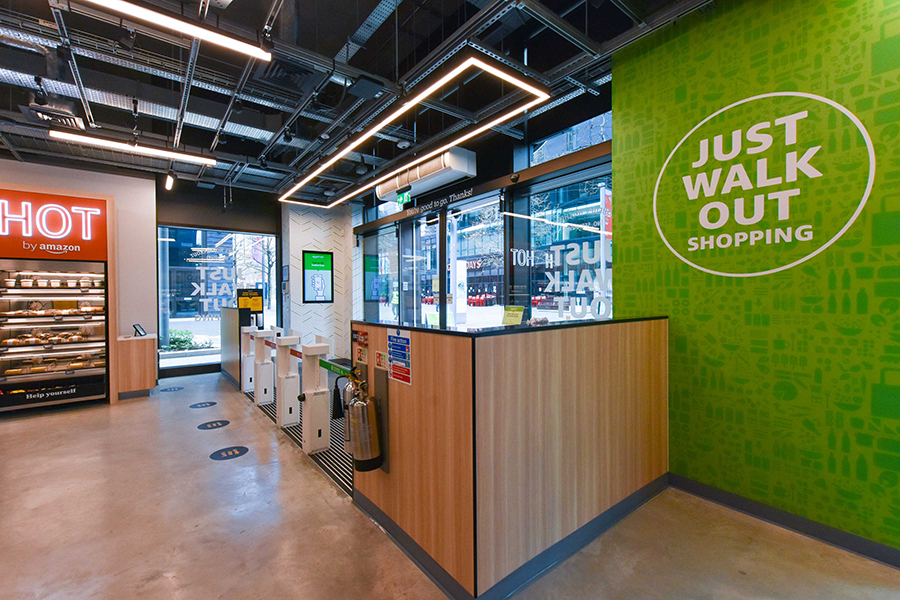 2022 is the year of the convenience revolution. Back in 2018 when we first visited Amazon Go in Seattle, it was clear that checkout-free retail offered not just frictionless shopping, but more importantly magical technology that could totally transform the way we interact with brands.
However, it wasn't until 2021 that Amazon finally launched its 'just walk out' technology internationally, with 15 Amazon Fresh locations across London within the first year.
Whilst Amazon is actively promoting its fresh private label, on a strategic level Amazon Fresh is really proof of concept, designed to sell 'just walk out' technology to other retailers beyond food retail.
The grocery industry has already opened their own versions; Sainsbury's Pick & Go uses Amazon tech, whilst Tesco Get Go uses rival Trigo, and Aldi's new checkout free Greenwich store uses AiFi. Expect a host of international concepts across the world in 2022.
9. Eataly, London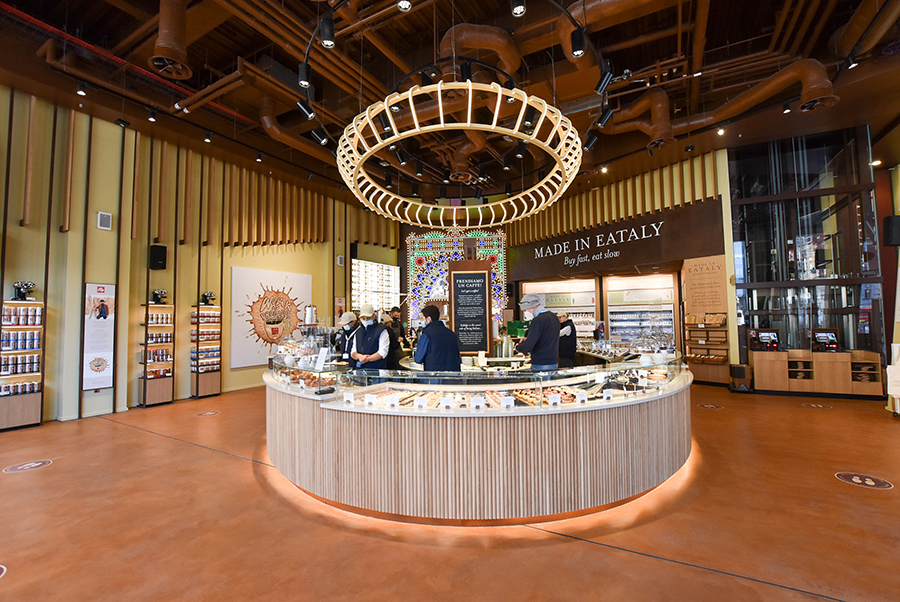 Whilst the pandemic has accelerated online retail and technology trends in convenience grocery, Eataly proves that tactile food experiences still matter and that hospitality is key to creating inspiring physical retail.
The pandemic didn't stop Eataly's launch in London and what a wonderful store it is! We first visited the Turin original in 2007 and have followed the brand around the world ever since.
The new London store, near Liverpool Street station, is particularly impressive; 45,000 sq ft of food over two floors, with London's biggest Italian enoteca, a cookery school, more than 5,000 Italian products, house made mozzarella, pasta and bread. There are also three restaurants and bars and six eateries.
Eataly is perfect proof that storytelling, beautiful merchandising and crafted food production instore are timeless tools in creating expert retail that surprises and delights.
8. Silpo Designer Markets, Ukraine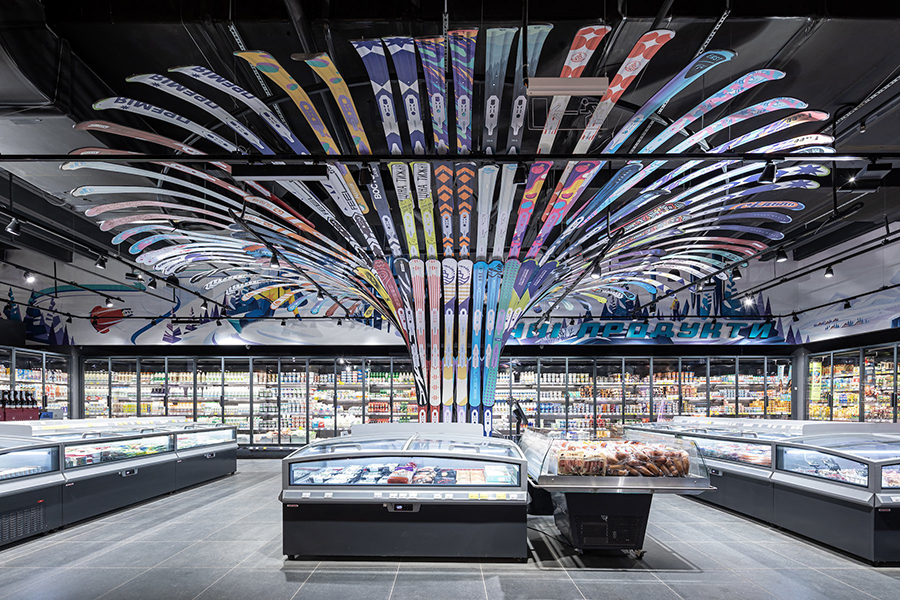 In a world of boring, cookie-cutter stores, Silpo stands out like a beacon of creativity, with supermarkets that bring culture and fairy tales to life.
Whilst Ukraine is now in the news for all the wrong reasons, supermarket retailing in Ukraine is amongst the most innovative anywhere in the world.
Silpo is a premium format from Fozzy Group, the largest food group, and has 230 stores, of which more than 90 are unique 'designer supermarkets', each with a completely different theme and design.
Silpo has opened designer stores throughout the pandemic, with more than 30 new concepts added since 2019.
Themes include American Diner, Steampunk, Circus Excellence and Mountain Extreme, seen here, which celebrates outdoor activities in the Carpathian Mountains.
What a fantastic portfolio of creativity from the Silpo design team!
7. RH Gallery, Dallas

Upscale homewares brand Restoration Hardware, now renamed RH, continues to lead as a fantastic example of aspirational lifestyle retailing, with a $40 million revamp and pandemic reopening of this superb store on Knox Street in Dallas.
It comes complete with a wine bar and rooftop restaurant, set within a gorgeous garden. This is further proof of the importance of hospitality as a driver of retail as a destination.
CEO Gary Friedman's strategy to invest in iconic destination Gallery spaces sees the line deliberately blur between residential and retail, so that customers browse the displays as though they are in a real home.
Customers lounge on huge sofas in beautifully appointed rooms, with a glass of wine or coffee, before booking a table in the rooftop restaurant. The retail offer combines member pricing and personal design services.
6. Gentle Monster Haus, Seoul & Shanghai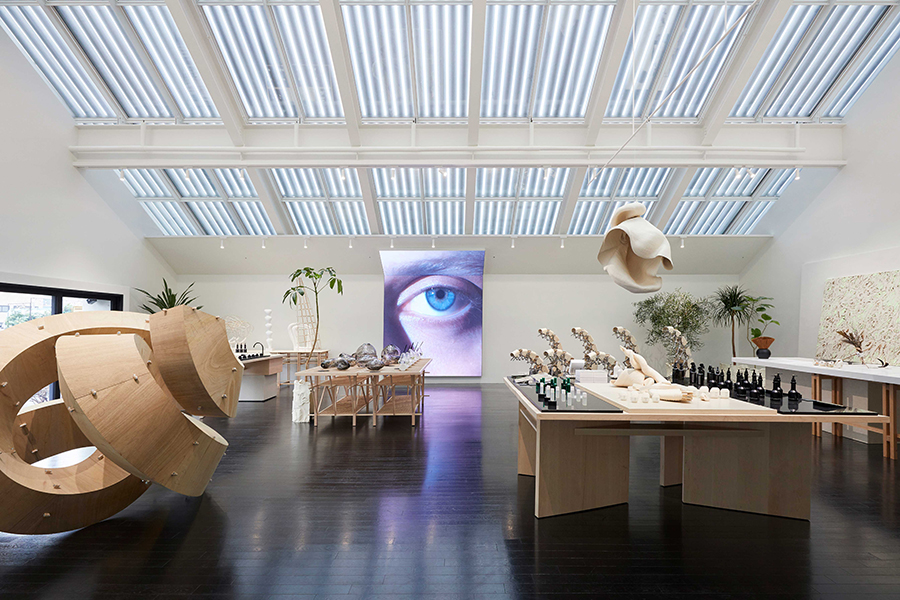 Our favourite bonkers brand Gentle Monster becomes a surreal department store, where art meets commerce, and where robotics meets digital, with the Seoul opening of their new Haus flagship concept.
Seoul Haus Dosan combines three of their brands into one creative experiential brand space: Gentle Monster eyewear, Tamburins beauty and a Nudake experimental patisserie.
The space is anchored by a multi-floor 3D installation designed in collaboration with Frederik Heyman, which deliberately breaks the conventions of traditional retail display. The third floor features THE PROBE, a six-legged robot created and developed by the inhouse Robotics Lab at Gentle Monster.
Gentle Monster has become a 'dog whistle' brand; cool to those in the know, which constantly pushes the boundaries of playful storytelling, digital theatre and design led product innovation. Fantastic!
5. House of Schwarzkopf, Berlin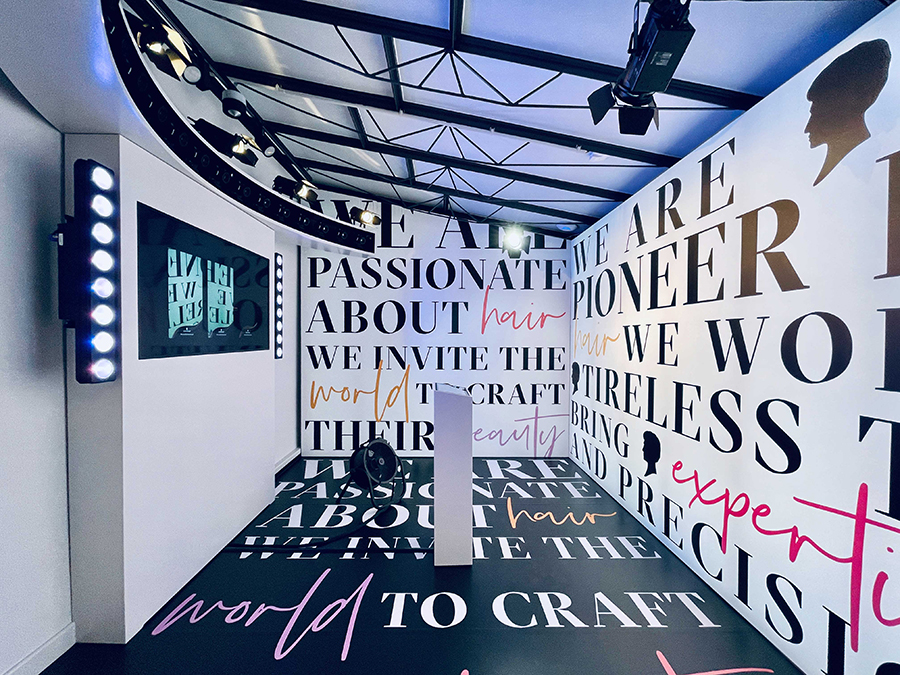 Direct to consumer retail is a growing trend, as brands understand the power of connecting to customers in spaces where they can bring their brand stories to life in exciting, immersive ways.
House of Schwarzkopf is a fantastic hair experience in Berlin, which combines a hair and colour salon with expert hair analysis and a retail store that offers limited edition, heritage and personalisable Schwarzkopf hair products.
Located in a beautifully designed space in the heart of Mitte, this was a project that we actually helped develop at Echochamber, with a client innovation workshop and retail safari.
The result is a world class example of how to turn a commodity product into an immersive experience. There's RFID activated storytelling, a selfie studio, and shampoo that you can personalise by putting your own silhouette onto the packaging.
4. Censuum, Copenhagen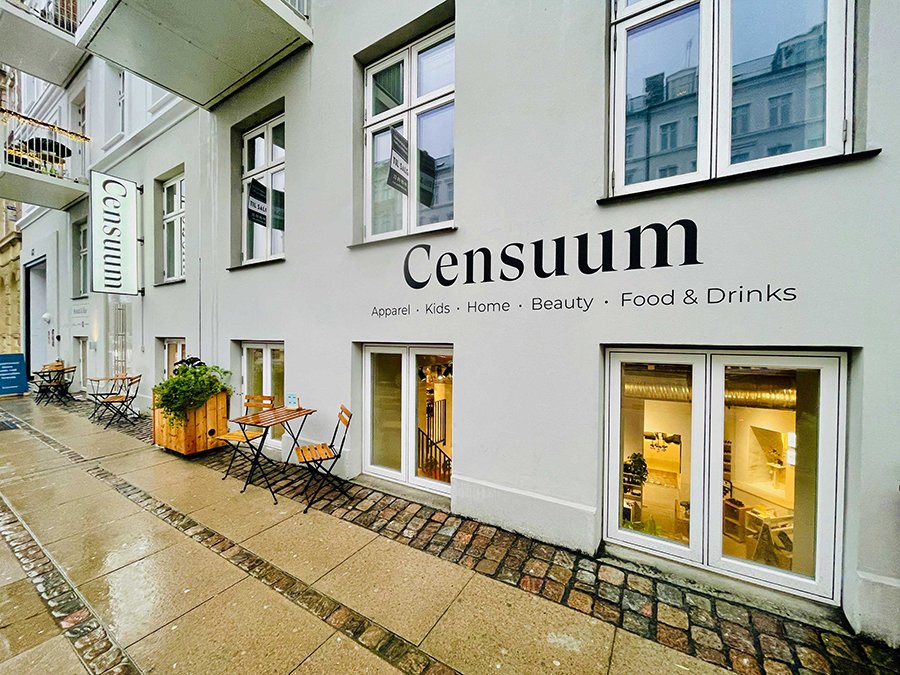 Whilst the pandemic has accelerated the demise of mid market legacy department stores, a new breed of mission-driven retailers is emerging from the ashes, offering new shopping spaces, underpinned by expert curation and unique creativity.
Censuum bills itself as the 'department store of the future', which champions and plays host to socially responsible brands across food, fashion and home. These are new to market and looking to break into retail.
The brainchild of Danish entrepreneurs Dion Guldbjerg and Dennis Eriksen, they now have two brand new Censuum stores in the Copenhagen area, which combine immaculate industrial Danish design, with lovely creative merchandising and interactive product storytelling.
Every brand featured has to be socially responsible, moving beyond environmental sustainability to wider ethical issues.
3. Anya Hindmarch Village, London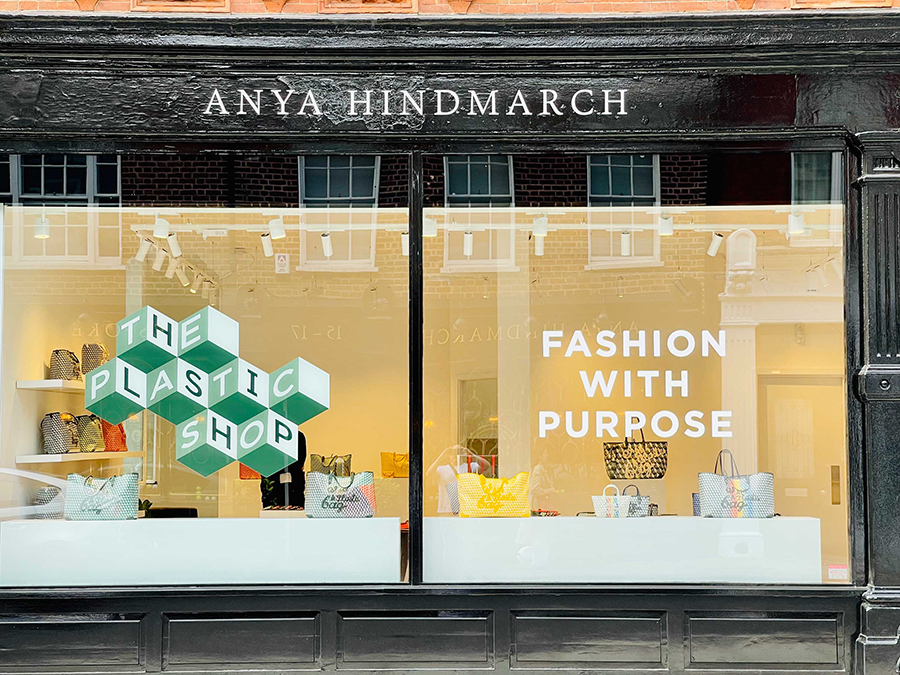 The Anya Hindmarch Village is a new kind of playfully creative brand experience that brings a hybrid department store/shopping mall approach to an open air street corner in London's Belgravia.
Anya's original Bespoke store, which offers custom crafted bags and accessories, has been joined by four brand new shopfronts to create her village, complete with local noticeboard.
The Plastic Store is all about sustainability and upcycling, whilst Labelled is dedicated to the art of organisation, offering Hindmarch's best-selling Labelled collection.
The Anya Cafe is a charming cake shop cafe with outside dining.
Finally, The Village Hall is a permanent pop up store that changes seasonally; from a hair salon on opening, to this mock grocery last summer. It transformed to Santa's Grotto over Christmas 2021.
2. Gucci Circolo Pop Up, London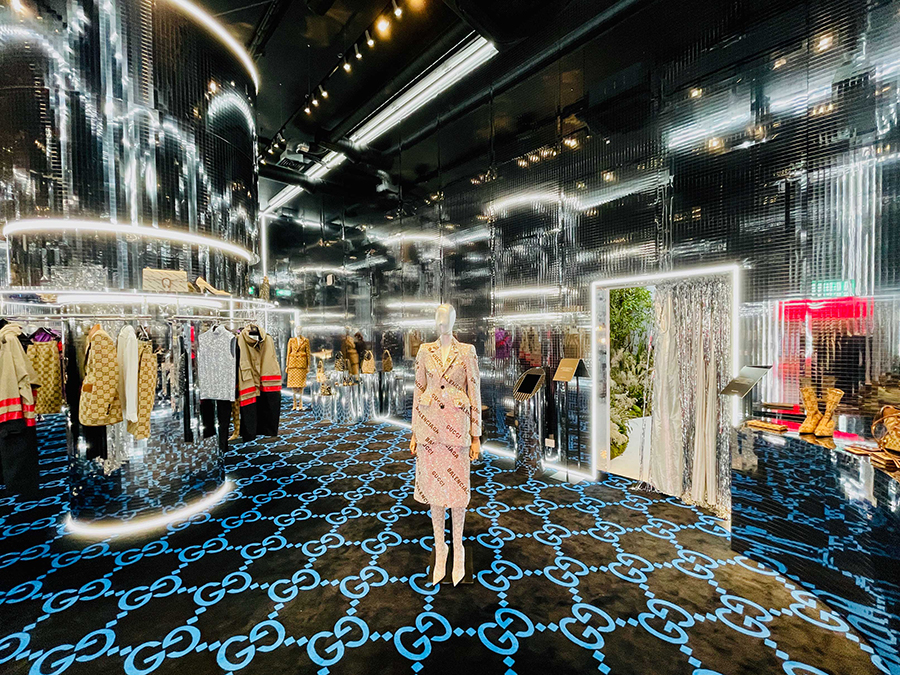 Pop ups have been a defining feature of pandemic retail, with luxury brands building immersive experiences that even change multiple times during their temporary existence.
Gucci has been a trailblazer, with a host of experimental brand activations and collaborations, from its North Face tie up, to this wonderful pop up house in London's Shoreditch.
Gucci Circolo launched last Autumn in the iconic David Adjaye building and transformed three times during its three month residency. They repainted the entire facade and redesigned the interior for each theme.
First opening to celebrate Gucci 100, the space featured a bookstore, music listening room and roof terrace bar, it reopened featuring the Balenciaga Hacker collaboration.
The final iteration, in December, was 'Collective Processes' a multi-media exhibition of Black Women Artists, curated by Ronan Mckenzie.
1. Samaritaine, Paris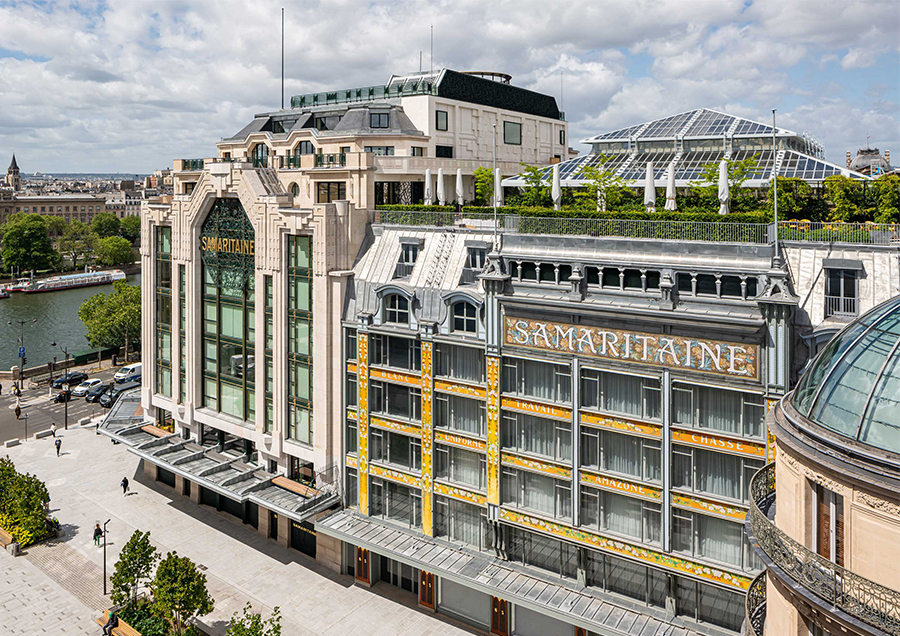 After 16 years, Paris' most iconic department store Samaritaine has finally reopened after an eye watering €1 billion renovation by DFS, the travel arm of LVMH group.
Undertaken by a team of star architects and designers, this mixed use experience combines a luxury hotel, with 20,000m² of new retail, offering a curated selection of women's and men's fashion, jewellery, watches, beauty and beauty experiences, including a spa and Europe's largest beauty hall.
It also plays host to an ever-evolving roster of pop-ups, such as the famed Galerie Perrotin. With twelve food counters and restaurants, destination dining is key to the concept.
The store is home to over 600 brands, many of which are exclusive and 1,700 staff to look after the expected torrent of visitors.
All Samaritaine needs now is for the international tourists to return!
Matthew is the owner and founder of Echochamber, a London based retail trend agency that has travelled the world seeking out retail innovation since 1999. Echochamber.com is a free source of retail inspiration and innovation. Alternatively, you can be inspired by following Matthew on Linkedin or Instagram by following @myechochamber.
Pictures courtesy: Echochamber
Related Viewpoints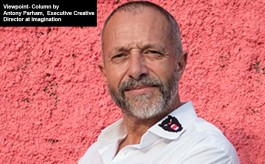 Executive Creative Director , Imagination London
How can brands capture the collective imagination in a world of continual disruption?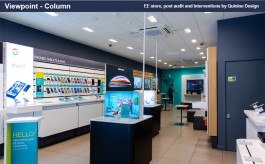 Founder , Quinine Design
How retail experience audit can help you meet your business needs