'Transparency will sustain client-vendor partnership'
By Bhawana Anand | September 30, 2019
Vinod Gupta, Managing Director, Hannu Marketing Pvt Ltd, shares with Retail4Growth some insights on the printing industry.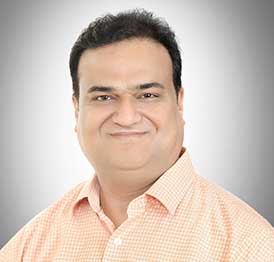 In a chat with Retail4Growth, Vinod Gupta, Managing Director, Hannu Marketing Pvt. Ltd tells Retail4Growth why Latex technology has enabled his business meet the new-age clients' demand with upgraded quality, how green printing can grow and how industry challenges can be overcome, among other things.
Can you first take us through a brief history of the company?
Hannu Marketing Pvt. Ltd. was founded in 1993, during the emergence of large format digital printing in the signage industry. We have been one of the pioneers in signage industry and enjoy a position of repute. In the last 25 years we have contributed largely in the way brands have appeared in the retail space. We believe in constant upgradation with improvements in technology.
Our strength lies in the strong infrastructure comprising a 50000 sq.ft. production unit at Udyog Nagar, Delhi. The unit is fully equipped with state-of the-art latest machines for all types of digital printing. We provide services PAN India, with a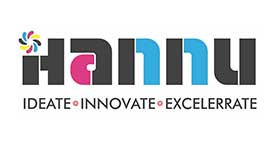 stronghold in entire North India and offer an entire range of signage and printing solutions under one roof. Recently, we have also been trying to diversify our product portfolio by exploring opportunities in the décor and showroom segments as well.
Can you share your overview of the market – particularly the trends and specific growth opportunities in the signage/display/in-store graphics segment?
There are a lot of good opportunities in the signage, display and in-store graphics segments at the moment. People are looking for new and innovative ideas, playing with the latest technology and looking for innovations in material as well.
Anything new and interesting which can gather the customer's attention definitely gets recognised and appreciated.
What are the current market challenges you face? How do you overcome them?
Very short turnaround time required by clients is definitely one of the biggest challenges facing this industry. Apart from that, since we are a price sensitive market, cost is another challenge we face on a daily basis. The result of this is the generally and gradual acceptance of lesser profit margins.
To overcome these, having in-house services can prove to be highly beneficial. Other than that, constant input is required on the part of the service provider, along-with a strong inclination towards constant improvisation.
Can you explain how partnering with HP helps address some of the above challenges/ meet client requirements and retain the competitive edge. Any example to share?
Partnering with HP has certainly made our journey smoother and a lot more fun. They have helped us with the technical aspects of our work by bringing the latest technologies to market. They also believe in keeping themselves up-to date with the market scenario which makes our tasks easier.
HP has also provided us with the much needed marketing support to us with the help of which we have expanded our business over the years. Great technology and service are the keys to success for any business organisation and having HP with us in our journey, has ensured that we never fall short of providing these to our clients.
Coming to Latex in particular, can you elaborate how Latex has helped in turning a brand's imagination into impact? Particularly in the context of consistent colours across versatile media, across locations on similar media, faster TAT, green solution etc? Can you explain with some examples?
Latex technology's biggest strength lies in its colour consistency across various medias as well as across locations on similar media. This proves to be a big positive for brands as they get consistent branding on a PAN India basis without the hassle of too much coordination.
Also, this technology gives great speed which in turn helps players like us to provide efficient services to our clients. Also, as the industry is witnessing a rising need of green solutions, Latex comes in to save the day by providing effective and eco-friendly solution for our clients.
So would say that Latex gives a complete solution as required by your clients?
Latex technology does provide some good solutions for us to work with. It is a good technology and will surely soar higher in the years to come.
With brainstorming and understanding the needs of the clients, Latex technology can be moulded according to the clients' requirements to provide them with fast and effective solutions.
Regarding green printing, what would it take to make green solutions a sustainable business proposition?
Green solutions are the need of the hour. In my perception, two things are required to make green solutions a sustainable business proposition: one, is for everyone in the value chain to understand the need and urgency of adopting solutions and two, is to work on their cost feasibility.
Another could be social pressure on organisations to change to greener solutions for protecting the environment. Nevertheless, until people look at green solutions as the only solutions possible, it is difficult to bring about a change.
Coming to a bigger picture of the business, how do you think a client - vendor relationship can become more like a partnership?
A partnership works when two parties work together to achieve a common goal. Aligning the interests of the vendors with those of their clients can help make their relationship more like a partnership. Another important element in a partnership is transparency and when there is transparency between client and vendor, a partnership is more likely to sustain.
On the part of the vendor, it is important to constantly invest in new technology and new developments coming up in the market to provide their clients with the latest products and services. On the other hand, the clients must invest in their vendors by giving them opportunities for innovation and encouraging them to do better.

Related Viewpoints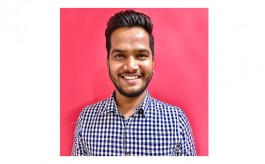 Head- Projects at Universal Sportsbiz Pvt Ltd
"Virtual trial rooms, digital screen and self-checkout kiosks can see change in spends" : Dharmendra Sharma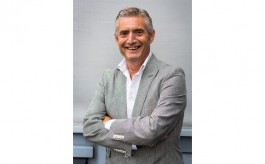 MaRC- Global Development Director for Shop
At a time fraught with uncertainties, where is the global retail industry headed?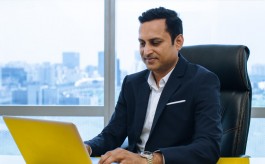 Managing Director, Tupperware India
'The spend in technology will increase' : Deepak Chhabra, Managing Director, Tupperware India