Understanding the business of design in Retail
By Surender Gnanaolivu | May 20, 2018
TECH THE BULL BY THE HORNS! Coding Intelligent VM & Store Design using Technology in connected retail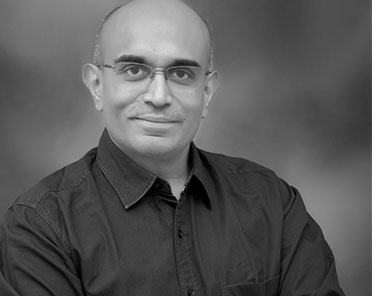 Technology has become the new DNA of life. I can't imagine life without technology and the devices that drive them. Being in the business of design, I often wonder if the exclusivity of human creativity will also be lost to the stampede of Artificial Intelligence! Well, I sincerely hope not.
Turning this upside down I realize that this very tech rush is being tamed to take creativity to an all new level. The zillions of forwards on social media every day testify this. In the domain of retail design, I have come across innovations like Interactive windows, smart fixtures, chat bots, augmented reality mannequins, hologram product displays and so many more daily. A peek into retail experience design studios that churn out these unimaginable innovations reveal that technology has indeed become the DNA of design in retail. A few years back retail design and visual merchandising was for architects, interior designers,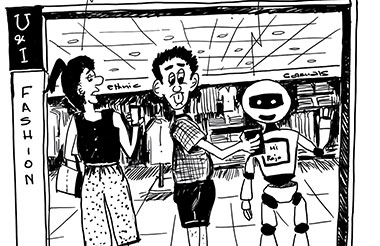 graphic designers and artists whose primary role was to create spatial and visual experiences. Technology, meant for the geeks yesterday, has become cool and inclusive in playing a pivotal role in enabling a new dimension in the art and science of designing customer experiences. This contribution of Tech is achieved using two key design disciplines called UX (or User Experience) design and UI (or User Interface) design. Today, it's considered cool to have job titles like UX Developer or UI Designer in design studios! Since UX and UI are distinctly different and are often confused with each other, I think it's a good idea to clarify how they differ.
What is UX design? Though it is could be mistaken for a creative design discipline, it is a very important 'SCIENCE' of defining functionality, usability and process in programming specific experiences. The key role of this function is consumer analytics, competition analytics, content creation, prototyping and testing. The newly created innovation's user experience and friendliness is the measure of its performance. UX design programs its objectives very closely with the store planning function to help curate a wellplanned customer journey for the connected customer.
The what is UI design? This is the creative 'ART' part of tech design which is intuitive and creative. The key role of this function is to create cutting edge look and feel using the art of branding, typography, colours, visual design and aesthetics. UI design talks intimately with visual merchandising and store design to create the spectacular phygital brand experiences that we see in awe today.
What makes this happen is the seamlessly integration of UX, UI, SD, VM and Marketing with a singular objective of creating memorable, inspiring and intelligent engagement for the connected consumer in the brand environment. Brands like Amazon Go, Nike, Rebecca Minkoff, Burberrys have taken the lead in reigning in the power of technology into their store experiences to deliver unimaginable and disruptive store experiences. With the democratization of technology in the coming future, these are soon likely to become normal hygiene expectations for the connected omnichannel consumers.
So, tech and retail design folks, it's now time to friend each other in the virtual and real world!
Related Viewpoints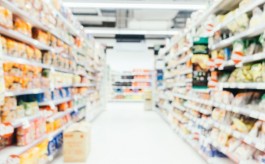 Chief Executive Officer, APAC, Denave
'Increasing operational costs are driving renewed focus on merchandising assortment'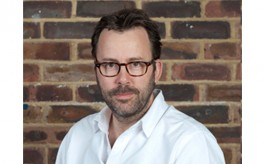 Associate Director (Design), rpa:group
'Technology is still a tool and requires a skilled eye to apply it for best effect'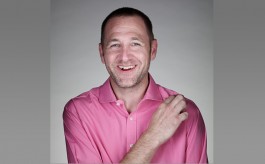 Founder and Creative Director, Quinine
Some great examples of sustainable retail practices