Union Budget 2023 - New hopes for retail and its ecosystem?
By Retail4Growth Bureau | February 02, 2023
Brands across categories give a thumbs-up to Union Budget 2023, which also promises some relief to MSMEs, that could augur well for the retail solutions segment.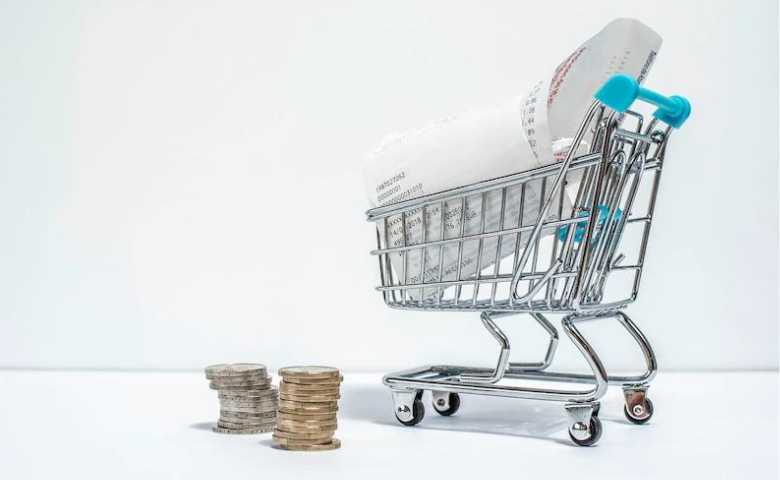 The retail industry, among the worst hit by the pandemic and bouncing back well, could possibly look forward to a better year, as evident from the response of brands, across segments who have a retail presence.
Besides, one of the highlights of Union Budget 2023-24 has been the measures announced for the MSME (Medium and Small Enterprises) sector, which reportedly contributed over one-fourth to India's gross value added in 2020-21, and is among the biggest employers in the country.
The Finance Minister Nirmala Sitharaman in her Budget presentation announced that the government proposed to spend "a record Rs 22,138 crore on allocations aimed at micro, small, and medium enterprises (MSMEs) ministry in the Budget 2023-24, giving a boost to employment in the country".
The proposed allocation for the MSME ministry is reportedly higher than the revised Rs 15,628 crore for the current fiscal year. The Finance Minister has also announced other measures for small businesses, including enhancing presumptive taxation limits for MSMEs with a turnover of up to Rs 2 crore.
More importantly, she said that in order to support MSMEs in terms of timely receipt of payments, the Government proposed to allow deductions for expenditure incurred on payments made to them only when payments were actually made. For MSMEs in the retail solutions industry who face the challenge of delayed payments from their clients, this could come as a boon. But only time will tell how much of a relief it actually translates into. Industry players that Retail4Growth reached out to for response said they were yet to gauge the full impact of the Budget announcement.
Meanwhile, here are excerpts from the response of a few brands on Budget 2023:
Godrej Industries Ltd.'s Chairman and MD- Nadir Godrej:
"The Union Budget 2023-2024, the first of the Amrit Kaal, strikes a good balance between the country's growth ambitions and the need for fiscal prudence. The sharp increase in capital spending combined with a focus on reining in the fiscal deficit, will not only spur infrastructure development and job creation for our country's youth but do so responsibly. Capital expenditure will further increase the growth of the economy and even if the deficit rises, debt to GDP will fall."
Arvind Mediratta MD & CEO, METRO Cash & Carry India:
"A pro-growth budget with a credible roadmap with numbers. The amount of inclusiveness in this budget from a medium to long-term perspective, especially given the global inflationary market, will help maintain fiscal discipline, lead to capacity building and help accelerate India's growth prospects. With the priority towards green fuels, sustainability is a very good move. A lot of allocations have been made for the rural sector. This will give spur consumption and boost growth towards achieving a $5 trillion economy. The revamped Credit guarantee for MSMEs and an additional infusion of Rs9000cr is a great development for MSMEs that are still recovering from the impact of a pandemic. The announcement of decriminalizing 3400 legal provisions may not be quantifiable in terms of numeric but is a hugely positive step towards reducing the compliance burden and enhancing the ease of doing business. Also, the much-awaited income tax slab change is a huge tax relief for the salaried middle class and will help boost spending and consumption.
Gaurav Marya, Chairman, Franchise India:
"As stated by the FM, the updated Credit Guarantee Scheme for MSMEs would go into effect on April 1, 2023, with an inflow of Rs 9000 crore. An additional Rs 2 lakh crore will be available in collateral-free credit guarantees, thereby lowering borrowing costs by 1%. This is good news for MSMEs still suffering from the effects of the pandemic. The ease of doing business is also a priority."
Suman Saha, CEO, Arrow:
"The budget 2023 prime focus is on economic growth, job creation, entrepreneurship and the reduction of fiscal deficit. The focus on important parameters like boosting consumption and inclusion is a welcome measure for our growing economy. Overall, it is a well-crafted statement of intent, drawn from the success and learnings from the past with the potential to further enhance India's growth prospects."
Sanmeet Singh Kochhar, VP – India & MENA, HMD Global:
"We welcome the promising Union Budget 2023 announced by honourable FM today. While the budget is futuristic with elements like a Data Governance Policy, Centres of Excellence on AI, and Green Growth, the conventional thrust areas of infrastructure have also received a big boost, which will directly impact device manufacturing in India. The set-up of 100 labs to develop 5G in the country will better network connectivity in the nook and corner of the country and further help more sectors and communities to access the benefits of 5G networks. The focus on green growth as a priority aligns with HMD Global's commitment to sustainability, and gives greater impetus to cleaner, greener tech for a better tomorrow."
Angshu Mallick, MD & CEO - Adani Wilmar:
"The Union Budget 2023 reflects upon the government's plan to stimulate India's economy with a well-planned policy and regulation-based framework. We believe, the various schemes and policies will play a critical role in laying the foundation for accelerated digitalization and enabling Indian businesses to become prominent players on the global stage. As one of the leading players in the FMCG sector, we are optimistic about a strong uptick in rural demand on the back of, a massive wave of digitisation through an array of infrastructure-led initiatives announced by the Government, thereby empowering the farmers and the agricultural sector. Furthermore, decentralisation in storage facilities will provide further assistance to ensure India's surplus food produce is not wasted."
Ramesh Kalyanaraman, Executive Director – Kalyan Jewellers:
"We applaud the government's efforts to boost India's economy through a structured policy and regulatory-driven framework. The Union Budget 2023 is progressive setting the stage for a more equitable and sustainable future, paving way for rapid digitisation to ensure Indian businesses emerge as a dominant force on the global stage. We are confident that increased disposable income due to changes in the tax slab will improve spending power."
Aastha Almast, Co-Founder & Chief Business Officer, The New Shop:
Entrepreneurship is crucial to a country's economic prosperity, thus FM Sitharaman's choice to place a high priority on job creation and youth empowerment is a shrewd decision for the 2023 budget; it will foster the development of young entrepreneurs. Launching a unified Skill India Digital platform would indeed be helpful in shifting focus on digital learning and creating demand-based formal skilling people, which will help with engaging with businesses, particularly in MSMEs.