'VM and store design is one of our key focus areas'
By Payal Gulati | October 22, 2019
Cantabil Retail, which has about 260 exclusive retail outlets, sees a great opportunity in South and East India for the brand, says Deepak Bansal, Director - Cantabil Retail.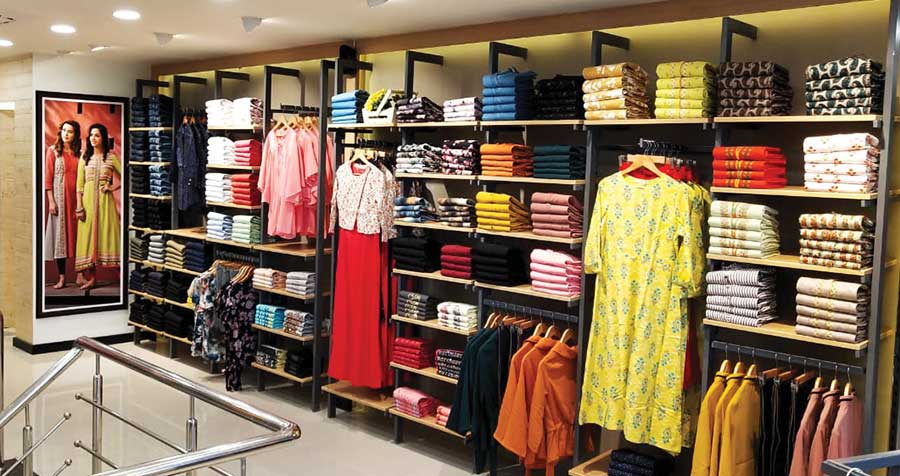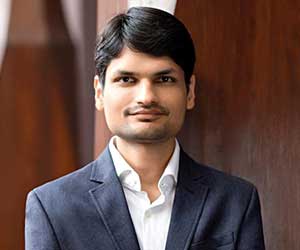 Cantabil Retail India Limited currently has a network of approx. 260+ exclusive retail outlets. How do you plan to take it further?
As a part of our growth strategy, we are focusing majorly on the tier-2 and tier-3 towns and cities, as these areas demonstrate better lesser competition and better viability. Further drawing on these lines we plan to open 75 new stores in a year's time.
What's your take about the growing fashion & lifestyle market in India? Which factors are driving the growth?
As per the McKinsey Global Fashion Index projections, this year alone is expected to witness 3.5% to 4.5% growth. The same fashion index also suggested a hike in luxury fashion segment, owing to the fastgrowing economies in Asia – Pacific.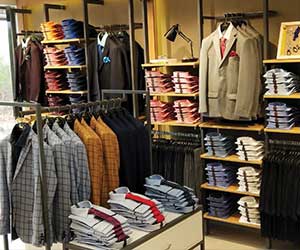 Moreover, online fashion portals have made consumers fashion conscious. Due to this, expenditure on fashion is increasing in India. Furthermore, the deepening reach of fashion brand in smaller towns is also pushing sales.
What are the latest trends shaping up the market?
Trends change every season; however, some of the latest trends prevalent in the market at present are casual knitted blazers with print, textured and camouflaged patterns, jacquard tuxedo, sweatshirt with sleeves and stripe prints, vintage denim with dark washes, structured & dobby indigo shirts, down jackets.
Who is your target audience? What are your current offerings to them? What's the average ticket size?
We are currently targeting the growing middleclass segment and all its stratums. Offering quality garments at affordable prices, our average ticket size starts from the range of Rs. 3200.
What's your VM strategy? How relevant are VM and store design for you?
Visual Merchandising (VM) and store design is one of our key focus areas and we recently changed our store design in sync with the latest trends. Proper store design is an important aspect that ensures best per square feet sale. Furthermore, we also alter our VM concept according to season's viz. Spring, Summer & Fall-Winter etc. In fact, many a times, our windows are also looked upon as selfie stands for our customers.
What's your marketing & promotion strategy?
Considering the transformation of markets into hybrid markets, we engage in both conventional and digital advertisements for brand promotion. Conventional advertising entails both print and outdoor media campaigns. In the digital space, we are active on social media marketing and SMS campaigns.
Cantabil operates under franchise model as well. Why do you think franchising is a viable model for expansion?
Franchise model comes with a slew of its own benefits – not only does it increases the pace of expansion, but also saves the company's capital expenditures. Moreover, it also divides the managerial effort of the company in running the store. It's a win- win model for both franchisee and company.
What kind of franchise partners do you wish to handhold with?
We prefer franchisees that have some kind of prior retail experience, with clean and reliable background.
What are the major challenges that you often face in the segment? How do you overcome them?
All franchisees are expected to abide by the set company standards in terms of store interiors, whereas, stock replenishment is taken care of by the company itself. With that said, operational expenses become the responsibility of the franchisees and when our franchise partners falter and try to cut corners in the store interior standards, it becomes a challenge for us. Therefore, we have set some stringent guidelines and are watchful that they are followed, thereby standardising customer shopping experience across the country.
What are the expansion plans? Where do the tier II and III cities fit into it?
We already have good presence in tier-1 towns. So, we are expanding more in tier-2 and tier-3 towns. These towns have good purchasing power. Furthermore, as rental cost is also less in these towns, there is better viability and profitability. Another advantage is, not many brands are available in these markets. In fact, in some markets, one can even get first movers' advantage.
Where do you see the next opportunity going forward?
Today we have major presence in north and west India. Going forward we would like to expand into south and east India.
For more updates, subscribe to retail4growth newsletter - Click here
Related Viewpoints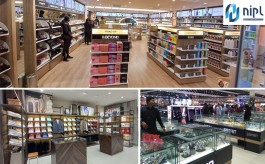 Director , Naman In-Store India Pvt Ltd. (NIPL)
Naman In-Store India Pvt Ltd: A journey fuelled by strong client relationships, infrastructure & skilled team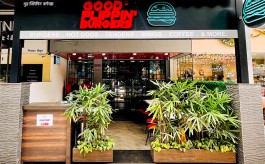 Co-founders , Good Flippin' Burgers
The secret sauce for a 'Good Flippin' brand presence