'VM & retail design act as primary window for our customers'
By Payal Gulati | October 24, 2019
Ravinder Singh, Founding Director, 1-IndiaFamilyMart, in conversation with Retail4Growth shares his take on value fashion and the company's plan forward.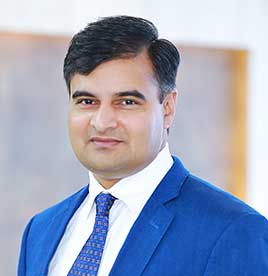 What's your assessment about the value fashion retail in India? What's the new-age customer is demanding from retailers in this space?
The demand for value fashion retail in India has been surprisingly triggered by online retailers. They have played a crucial role in raising awareness about the latest fashion trends, especially in small-towns based on easy internet access, higher disposable income and a desire to look good. However, the middle-class consumers from tier-2, 3 and 4 cities are averse to splurging on expensive brands. They rely on value-fashion stores for getting their hands on all the latest design trends at a reasonable price and demand all the latest cuts, styles and designs from apparel makers like us. In fact, it is the women customers who are the key drivers of growth for value-fashion brands with the dawn of liberalization, an increasing number of nuclear families and more women entering the workforce. We can notice more women buying trendy clothes for office, fitness and loungewear, among others. However, all these small-town customers want omni-channel access to fashion as they have trust issues related to ecommerce platforms. For them, it is better to "touch and feel" the product while buying – something which is only possible in brick-and-mortar stores.
This new-found obsession of wearing brands from small towns is creating a huge opportunity for value fashion retail brands to go beyond the roof.
1-India Family Mart has skipped metros and tier I cities and starting operations in tier II, III and IV towns. Do you think metros are over-saturated?
Of course, they are. We at 1- India Family Mart are addressing the thrifty consumers in small-town India who seek the latest fashion at lower price points. We offer value fashion as the shoppers here are not brand-conscious, but fashion-conscious. They aspire for the same fashion that's available in the metros but lack opportunity. We offer them big city fashion—with similar look and cuts—at value pricing. Our fabric and designs are sourced from the same suppliers who work with big brands, but the brand name is retail-specific. So, shoppers can get the latest fashion, but at commodity pricing. Our value fashion model has been strategically designed to address this aspiration while keeping the prices in check.
What latest trends have you witnessed in the value fashion retail space across small towns?
Value fashion retail space across small towns is based on simple fashion needs of people who are frugal to splurge on over rated fashion merchandise offered from big brands.
A large amount of crowd come from different age and income group, out of which few majors are-
High School crowd.
Working middle class and lower middle class office crowd.
Working women and modern housewives.
Focus Buy of each:
High School: Crew neck, t-shirts, printed and casual funky denims, and colourful sports shoes.
Busy middle class and lower middle class office crowds: Formal and semi-formal shirts and economical trousers and pants. Coats and blazers to some extent. Jackets are plus buy during festivals and winter seasons.
Working women and modern housewives: Kurtis, Leggings, Suits, and dresses at affordable cost price or discount driven merchandise.
How much significance do retail design and VM hold for you?
Since 1-India Family Mart focusses on providing an extraordinary retail experience to its consumers, we pay a lot of attention to retail design and visual merchandising. After all, the millennial generation looks at physical retail stores as a place for more than just shopping. Likewise, the retail environment today is changing at an exponential rate driven by the relentless growth of eCommerce technology. Thus, to create a successful brick and mortar retail brand, it is necessary to adapt to this changing environment while embracing the technologies of the day. For 1-India Family Mart, the physical store environment is our largest asset. Our retail stores are an embodiment of the brand that has been designed to create and maintain long-lasting customer relationships. Every element used inside the store; from the signs, the walls, the sales associates to the merchandising standards and techniques employed, must be in tune with the brand image we wish to project. After all, visual merchandising is not just for communicating the brand, but also for sustaining the brand image.
Can you tell us about your latest store development and retail design up gradations?
For Nysaa Retail Pvt Ltd, VM and Retail Design act as primary window for our valuable customers to see our retail brand. We are committed towards bringing best consumer experience and value for money to our growing customer's base through latest interventions of product design, store VM and merchandising. As we strongly believe in "Jo dikhta hai wo bikta hai".
In today's retail scenario when customer wants to buy anywhere and anytime, how are you attracting more footfall and making in-store ambience inviting?
We are working strongly with a set plan on two fronts-
Increasing customer and market reach by adding maximum possible no. of stores.
Uplifting our retail stores' standards by enhanced Visual Merchandising, easy browsing options, look and feel, quality checks, and enhanced overall consumer experience.
What's the latest use of technologies in your stores?
Being an idea-driven firm with customer-centricity at the core of its operations, we use big data to analyze the buying habits and trends. This helps in accessing the demand in the market and come up with innovative lifestyle products and general merchandise at the most affordable prices. Our dynamic backend system analyses the CRM data fetched through the POS systems to comprehend customer buying behaviour to reduce eccentricity in the supply chain process.
What's your current retail presence and future plans? What's the investment plan for this fiscal?
We are currently operating 94 stores spread across Eastern and Northern India. Witnessing an increasing demand and potential in tier-2, tier-3, and tier 4 cities, we have stepped up our expansion plans to newer geographies by targeting to open 40 more stores this year and 50 stores by 2020. In fact, we are planning to invest INR 200 crore ($30 million) in retail expansion to open 100 stores by then. This will increase 1-India Family Mart's store count to over 350 in the next 5 years and also drive us towards our ultimate vision of addressing the fashion needs of 75% of the country's population.
What was the company's turnover in FY'19 and how much are you expecting from the ongoing fiscal?
Last year's turnover was 393 crores and this year we are eyeing to around 650 crores.
For more updates, subscribe to retail4growth newsletter - Click here
Related Viewpoints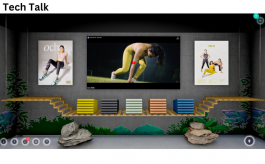 CEO, VOSMOS
Who says virtual can't be experiential? Welcome to Meta Commerce!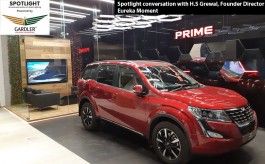 Founder Director, Eureka Moment
"Lighting is what enhances a space"