Way forward for the Signage Business
By Retail4Growth Team | May 11, 2020
Kiran J, Director, Jemco Signs, shares his take on what signage suppliers, manufacturers, the government and clients can do to take the signage industry ahead in the midst of unprecedented challenges.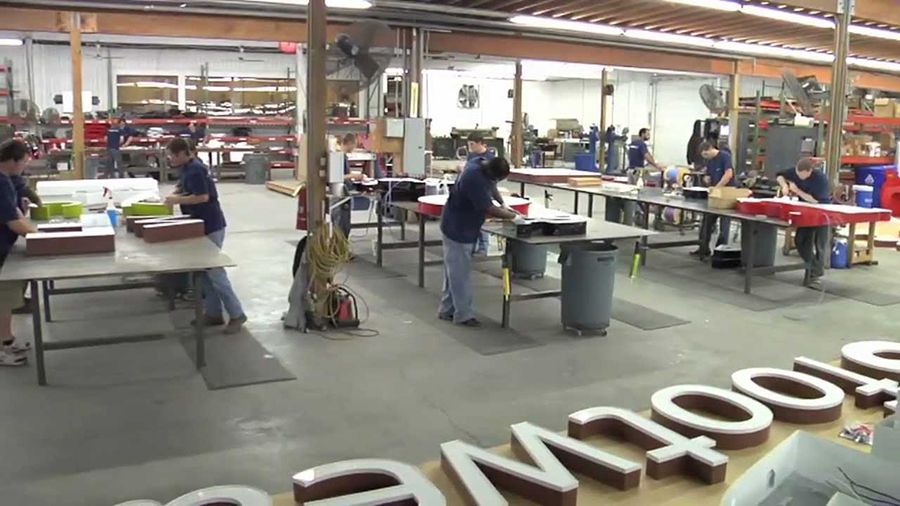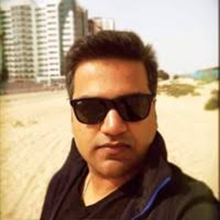 The past two months have been really taxing for the manufacturing and production sectors, which include the signage industry. There are more than 600 big, medium and small signage manufacturing units in and around Mumbai. All these manufacturers are directly and indirectly working for the real estate, retail, corporates, entertainment and many more sectors, which are some of the most affected sectors currently due to the pandemic and the resultant lockdown. Obviously, spending on advertisements in retail space is negatively impacted and therefore has an adverse impact on the signage industry. Digital signage and data management are going to win the situation. But having said that let's look at some key issues the signage industry faces today and what can be done to address those.
The fact is that the signage sector is heavily unorganised; a lot of the upgrades and modernisation are yet to happen in the industry. And now, given the uncertainties of the current times and situation, how are the various stakeholders in the industry affected and what can they do? Let's take a look.
Impact on signage suppliers: It's going to be a tough time for stockist and suppliers of raw materials like acrylic, vinyl films, flex banners, fabric cloths, inks and other consumables. In fact, this period is going to change everything for them.
But there is also a bit of catch in there for them. For example, clearing old stocks to get the money out will be possible only if signage manufacturers get new work. Further, if there is movement in the market and stocks need to be added, the suppliers will have to invest more due to the USD spike and China's new rates for the supply of materials. All this will cause a delay in the supply of raw materials. Added to that will be the additional cost incurred on account of currency changes. So eventually this will result in a supply gap. A few suppliers will also try to gain more margins to cover up for the lockdown losses. But I hope they have a plan in place to increase sales while reducing risk. My suggestions will be to reduce price, extend credit lines and sell more. Eventually, this will help gain more new customers.
Impact on signage manufacturers: The first thing to do for signage manufacturers would be to make sure that all loan payments are in place and on track. Company owners will also incur high costs while getting the laborers back to work from their native states and arranging for their safe accommodation. SO getting orders with better margins is going to be a top priority, as also reducing overheads and saving on power. This would also be a good time to focus on automation, instead of depending on human resource, and on better equipment to achieve better quality.
It will also be important to execute orders on time while resisting the urge to strive for larger or more number of orders, as that could be risky. Most importantly, the whole system is revamping, resetting and overhauling, so we have to be ready for some quick and swift changes happening on the client-side. We also have to watch out for companies that are on shaky grounds, as losses or delayed payments will really burn our skin at this point of time. So be alert, Keep your eyes open and keep your infrastructure in place and well monitored all the time.
Expectations from Govt: The government must encourage the production of products like acrylic (PMMA), vinyl films, inks for printers and many more and set up factories for making raw materials at subsidised rates. This will bring down the cost of production and enable easy supply of raw materials in terms of logistics and time. Our dependence on China for 90% of raw material should be brought down to at least 30% to 40% so as to avoid the kind of risks that we are facing today. Eventually Made in India products should get preference over Chinese products. Also, lower GST will help reduce the burden on buyers of raw materials and encourage more buying.
Expectation from Clients – The main expectation from clients is for them to not do arbitrary cost-cutting and budget reduction. Most of the time clients choose cheaper materials to reduce the price, eventually paying for substandard signage and lesser life span. They should choose vendors based on the quality of infrastructure and past projects are done, rather than merely going by the cost consideration. They must also choose eco-friendly, energy-efficient products, and work with vendors who have better options and can give Design+Built services. But most importantly, they must ensure that vendors are paid on time and also reduce the gap between production and execution, as vendors really get impacted when the site is not ready.
Well, to ensure all of the above, suppliers, manufacturers and clients will have to work hand in hand and execute smooth and profit-making projects. Ultimately it should be a win-win situation for everyone. The government's new policy post lockdown should be a new game-changer. Adapting to change and automation, while following digital trends, will make vendors more agile and increase their rate of survival in the market.

The new market is going to expand a little, both vertically & horizontally. The collective focus should thus be on converting existing resources and creating local markets as per global standards. We have to create online portals (like Amazon ) for increasing client footfalls at the right place for vendors and raw materials. We must also create better manufacturing standards for long-lasting solutions with more eco-friendly materials and technologies. Finally, we should be prepared for another COVID-like situation in the future and have a plan in place to secure both businesses and lives.
Related Viewpoints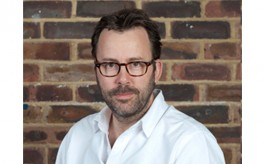 Associate Director (Design), rpa:group
'Technology is still a tool and requires a skilled eye to apply it for best effect'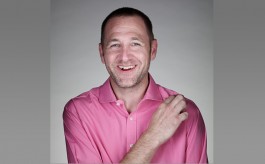 Founder and Creative Director, Quinine
Some great examples of sustainable retail practices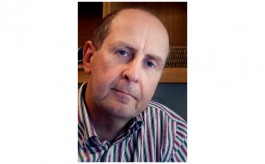 Founder - VM-Unleashed Ltd.
The future of retail spaces is a balance of technology & people