'We are in a category where story telling is very important'
By Satarupa Chakraborty | March 26, 2019
Kicking off its IPO last year, TCNS Clothing, owner of women-centric apparel brands 'W', Aurelia and the latest addition, Wishful, has come a long way. The brand attributes its success to a successful retail model and product genre. Retail4Growth speaks to Anant Daga, Managing Director, TCNS Clothing, on the company's journey that culminated in a strong portfolio of 500+ exclusive stores and thousands of SISs.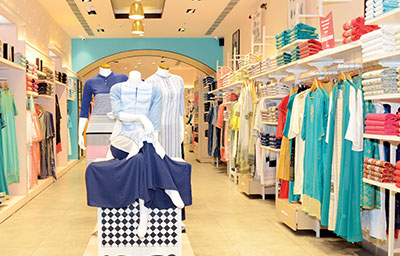 Tell us about your journey/landmark turning points till you went Public?
It's been an exciting journey with some amazing people. We have had our fair share of highs and lows and twists and turns. It's difficult to single out events or decisions; there are just too many of them. What stands out in our journey is the relentless process of building great teams and strong culture, continuously challenging our successes and being true to our quest of being better than before.
So now what are your broad plans in terms of scaling and brand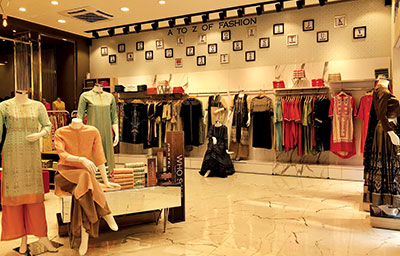 building?
We see ourselves as a women's fashion platform with the capability of incubating and scaling up brands. We believe that the coming decade will see the rise of strong women's centric fashion players and the advent of many more brands. Hence, our aspiration goes beyond our existing brand portfolio. As for our existing brands, we have a proven product and retail model across, and we are pursuing it with multi-channel growth strategy. Apart from conventional and new age communications mediums, we use our stores as a key brand building tool. There is a lot of storytelling and brand communications that happen in there and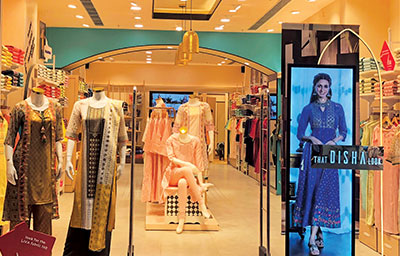 we are creating immersive store experiences to take the same to the next level.
You have three brands; how do you narrate the positioning for each?
W is a premium fusion wear brand catering to the aspirations of the modern Indian woman. It has a unique design handwriting aimed at creating functional fashion. Aurelia is contemporary Indian-wear targeted at a wider age group and fashion sensibility. It's a mix of great design, great quality, and great fit at economy pricing. Wishful is premium occasion-wear that looks at offering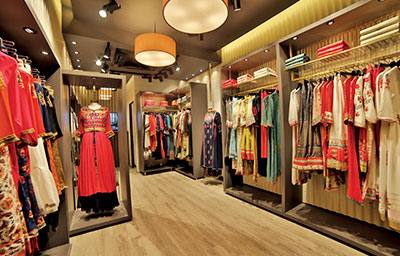 sophisticated alternative to traditional Indian occasion-wear and making luxury accessible.
What's your overall plan with Wishful?
There is a huge vacuum for a product genre like this. The market today is dominated by either designer wears or boutiques. Both of them pose the challenge of pricing accessibility and scaling up. Wishful attempts to solve this by making occasion-wear more accessible. Today, we retail Wishful primarily from W stores but have started piloting stand-alone stores too. The idea is to carve a separate identity for Wishful with standalone stores and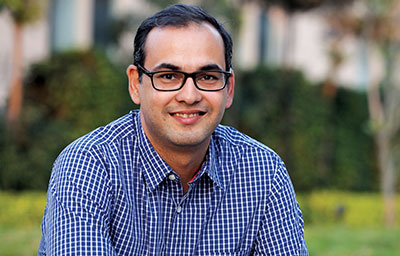 dedicated shop in shops.
Can you tell us about your latest store development and retail design upgradations?
We have launched a new retail identity for all our three brands in the last year and a half. The idea has been to refresh the look keeping in mind the changes in product lines, customer evolution and technology upgradations. All the three concepts are different -- W has a cleaner, international feel, Wishful represents exclusivity and luxury, while Aurelia reflects a contemporary Indian feel.
How much significance do retail design and VM hold for you?
They are extremely critical in our business. We are in a category where story telling becomes very important. Our customers shop for looks and doing justice to the same in limited space is always a challenge and a priority. We take a collective approach to the same, which not only involves the visual merchandising team but also the design, sales and marketing functions.
What are the challenges in managing massive store rollouts?
We have the required teams and processes to execute store rollout, so there are limited challenges there. The key challenge is delivering consistent brand experience across the network. Staffing today is also a big priority.
Can you point out some of the challenges you came across while working with store fit-out vendors and retail designers in India?
We have a strong in-house team and an empaneled set of vendors, which makes it easier for us to execute roll-outs. Having said that, there is a lot more that can be done in terms of process controls, timeline management and quality upgradation. It's a continuous process and can be challenging at times.
Related Viewpoints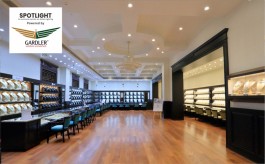 Head Designer, Ahanas Design For Space
'We look for sound technical knowledge in our lighting partners'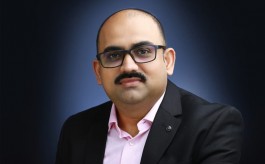 CEO & CFO, Smollan India
'Adapting to tech advancements is imperative for competitive edge'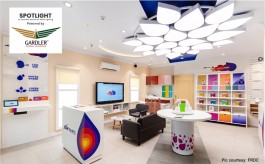 Managing Director, FRDC
'Prefer lighting partners who invest in their own products': Sanjay Agarwal, Architect & Store Designer