'We are introducing Virtual Try-On to bridge online-offline gap'
By Payal Gulati | January 31, 2020
Mumbai-based Candere, an online jewellery store, started its journey in 2013 and was acquired by Kalyan Jewellers in 2017. Rupesh Jain, Founder & CEO, Candere Jewellery, shares his journey and plans forward.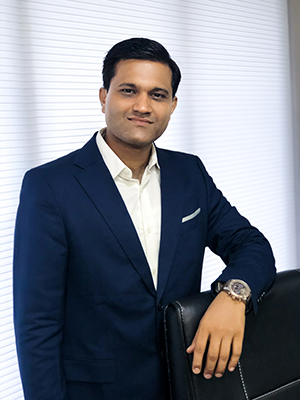 Take us through the journey of Candere.
Candere is a Mumbai based jewellery e-commerce website started in 2013 and was acquired by Kalyan Jewellers in 2017. Candere goes by the mission of creating aspiring moments of gifting in every occasion. With a strength of 100+ employees, Candere is one of the fastest growing online jewellery shopping brands, committed to inspiring moments of happiness in every aspect from delivering the best price, service and jewellery shopping experience. Today, Candere delivers jewellery to India and the world, namely Australia, New Zealand, Canada, Kuwait, Malaysia, Saudi Arabia, UAE, UK and USA and houses a catalogue of more than 10,000 products.
Why did you choose the online route?
Coming from a family of jewellers and a degree in IT, creating a platform that would make fine jewellery designs available and accessible to the masses came very naturally to me. It was one area that was unexplored and had a lot of room for improvement in the online world. With the trend of online shopping seeping in India, it was the best way to take the business to a whole new level.
What has been changed post being acquired by Kalyan Jewellers?
To begin with - a lot of exposure because of the legacy that Kalyan Jewellers have. Being a famous offline brand the presence of omnichannel stores became an added advantage as it gave shoppers the option to shop both online and offline.
How is imitation jewellery market growing in India? What are the factors driving the growth?
The imitation jewellery market is already huge in India. Not only for youngsters but also for working professionals would prefer going for budget-friendly imitation jewellery which they can change every other day. With the gold rates at a rise, a lot of fine jewellery is being replaced for a wedding or related occasions by imitations owing to the fashion quotient and variety they provide.
What's the per month visitors at the website? What are the trends you are witnessing in this space?
We get 1.5 to 2 million visitors. People are looking for lightweight designs mostly for daily wear or gifting purposes.
Which retail format is working best for you? How?
We have recently introduced a special feature that'll bridge the gap between bricks and clicks - Virtual Try-On. Through this feature, buyers can try our jewellery designs (like earrings, pendants, necklaces) from the comfort of their homes. This feature has received positive feedback and helps our buyers to assess their jewellery before shopping.
What's your omnichannel strategy?
With options like order placing, returns, delivery, payment, visibility of collections available at the nearest Kalyan Jewellers' stores, it gives our customers a tangible option which goes a long way in building trust.
What are your expansion plans?
Right now, we are deeply focused on creating the best experience, service and product choices for our customers.
Related Viewpoints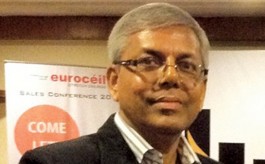 Managing Director, Euroceil
'Innovation is our hallmark'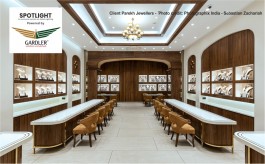 Principal Designer, Shravan Design Company
'Lighting impacts how merchandise is presented to customers'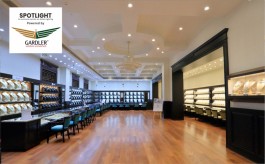 Head Designer, Ahanas Design For Space
'We look for sound technical knowledge in our lighting partners'