'We are pioneers to implement video walls'
By Payal Gulati | July 04, 2019
Ethnic wear retailer Soch is pioneer in implementing display technology in its stores. In an exclusive interaction with Retail4Growth, Vinay Chatlani, Co-founder and CEO of Soch shares his views on the impact of implementing technology in- store and plans ahead.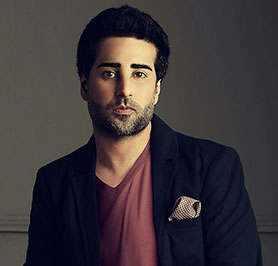 If you have used sort of digital communication using LED screens or videos, in your stores, can you share some details - how many and at how many outlets, in which locations? What was the objective?
We were pioneers to implement a display technology solution in our stores that comprises of video walls and tablets which displays content of stock currently in store. It also promotes offers live in stores, helps conversion at the point of sale (POS) by helping consumers appreciate product details better like flow, look, ensemble etc. The display is linked by a central content management system to the current store inventory that runs the content across the chain in real-time. For example, high street stores run large video walls on the external façade where it is the most impactful in drawing footfalls, while mall stores run portals to give mall consumers a glimpse of what's available in store. In high traffic areas like airports, we run imagery content for the brand.
This is a holistic solution, which we have implemented across our chain. Different components of the solution are deployed in all stores, depending on size and scale of the store.
What was the cost involved in setting these up?
We invested close to Rs. 7.5 crores over the last 4 years in the technology implementation. The investment was made with a view for both tangible benefits and brand imagery and salience - hence, the payoff period for ROI was 18 months.
Who is your partner who provides the hardware and software?
We source the hardware ourselves with the support of RUSH our sister concern and have partnered with a solution provider named SCALA to customize software for our content management system to feed content only linked to product currently available in store.
Read the full interview in the July 2019 issue of VM&RD.
Related Viewpoints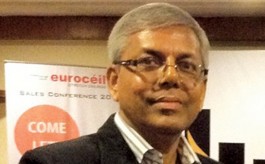 Managing Director, Euroceil
'Innovation is our hallmark'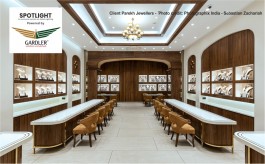 Principal Designer, Shravan Design Company
'Lighting impacts how merchandise is presented to customers'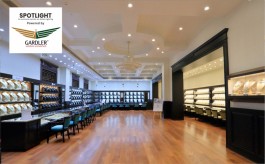 Head Designer, Ahanas Design For Space
'We look for sound technical knowledge in our lighting partners'